Hellgate Students Hope 2021 Brings More Opportunities With Their New Year's Resolutions
     New Year's Resolutions are a special part of embracing the year to come in hopes of altering certain habits, continuing good practices, or accomplishing personal goals to improve ways of life. 2020 has been a less than desirable year. A deadly virus, a stressful presidential election, global warming, and police shootings are just a few things on Santa's naughty list this year, and everyone wants 2021 to bring a return to 'normal'. 2021 may hold the most New Year's Resolutions because of how undesirable this year has been.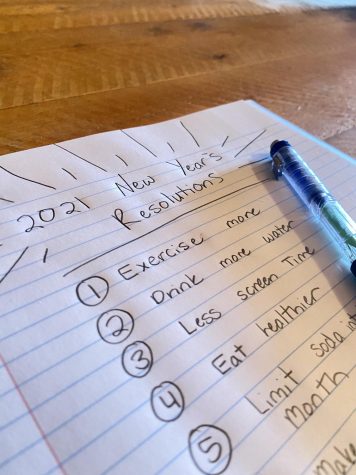 According to YouGov, half of Americans who make resolutions plan to exercise more. Jordan Freer, a junior at Hellgate High School, follows in the path of millions of other Americans. Jordan hopes that for the New Year she will, "live a healthier lifestyle by becoming more confident, eating healthier, training more, ending procrastination and meeting new, positive people." 
     Since this year had so many restrictions, Freer said, "2020 has really made me recognize the things I could control in my life and things I could change or make better." She then explained that she feels more motivated to accomplish her New Year's Resolutions because of this. 
     Hellgate seniors Gretta Baumstark and Liam McMahon have ambitious goals for the upcoming year. Baumstark wants to, "really enjoy life and go after what I really want." She also mentioned that the unfortunate aspects of 2020  have inspired her to chase her goals because, "there are a lot of things I can't do because of COVID-19 that I wish I could be doing right now." 
     McMahon wants to be the best person he can be by working hard to accomplish this goal. He also agreed with Baumstark on being more driven to accomplish his goals for 2021 because this year has been so limiting.  
     2020 has been a headache for everyone. From self quarantining to not being able to get out of the house, it has been an extremely difficult year to endure. New Year's Resolutions offer an opportunity for everyone to start over and focus on ways to improve their quality of life in 2021. Although this year has been tough, it has also inspired and driven individuals to work harder to accomplish their goals and given them a reason to be thankful for the normalities in life.
About the Writer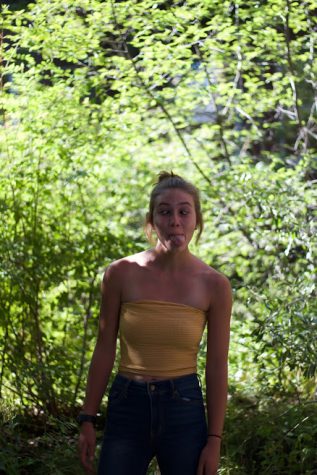 Maggie Vann, Reporter
Hi, I'm Maggie Vann, a junior at Hellgate high school. This is my second year in Lance, and I've enjoyed writing since before I was in middle school....