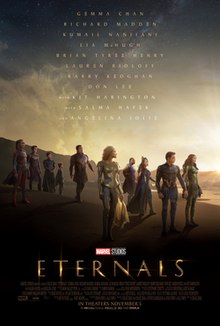 Wilson Freer, Reporter
November 9, 2021
     The new Marvel movie "Eternals" received the lowest rating on Rotten Tomatoes out of any film from the franchise. Will this affect the viewership and overall performance of the movie?      The...
November 3, 2021
October 21, 2021
Florence Coffee Opens New Location: Review
October 6, 2021
After twenty seasons on The Voice, could coach Blake Shelton be leaving?
October 5, 2021
"Sweeney Todd" is Frighteningly Fun
October 2, 2021
Language Matters: It's Vice President Harris, not just "Kamala"
May 24, 2021
Why It's Best To Leave the Dress Code Unmentioned
May 23, 2021
How Uncharted 4: A Thief's End Helped Define My Legacy
May 10, 2021
Say What?! Should The Mask Mandate Be Removed?
May 7, 2021