Frozen 2 Throws You Through a Winter Wonderland!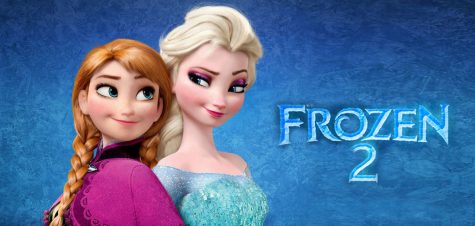 Try not to melt away because Frozen 2, is here and better than ever. The movie that no one really knew what to expect from. It came out on Friday November 22nd. It is an hour and 43 minutes long, but we all know that if you go to the theater you can just round it up to two hours because of previews. Frozen 2 is the perfect evening movie, as you can curl up in a fuzzy blanket with a nice cup of hot chocolate while you watch. 
I would give this movie a four out of five stars, only because I think in order to fully grasp what you just watched, you have to watch it a second time, but who doesn't love an excuse to watch a magical movie again. I love how you feel like you are going on the adventure with the characters in the movie. It had me on the edge of my seat the whole time. Anna turned around at one point, and everyone in the theater said, "No! Go back!" When something funny happened you heard everyone laughing, and the same goes for when something bad or sad happens. You could hear the gasps of people ,or the impossible silence of focus for everyone. 
Frozen 2 is a movie that the whole family can go to, and enjoy. Who doesn't love a talking goofball snowman? Olaf definitely plays a big role, tying everything together in both of the movies. He is also a heart warmer who loves to give out warm hugs. Olaf is there from the beginning, and brings some positivity to the movie. 
In Frozen 2, you learn more about Anna and Elsa, meaning we get to hear their background stories, and learn where they came from, and how they ended up where they did. On their adventure to find the voice that is calling, Elsa finds their parents wrecked and beat up ship from the Black Sea. That scene was for sure a tear jerker for me. 
Over all, I would most definitely recommend watching Frozen 2! You get to sing along with the movie, go on adventures, laugh, and try not to cry during this magical movie.