Mary's Mountain Cookies Sweetens Downtown Missoula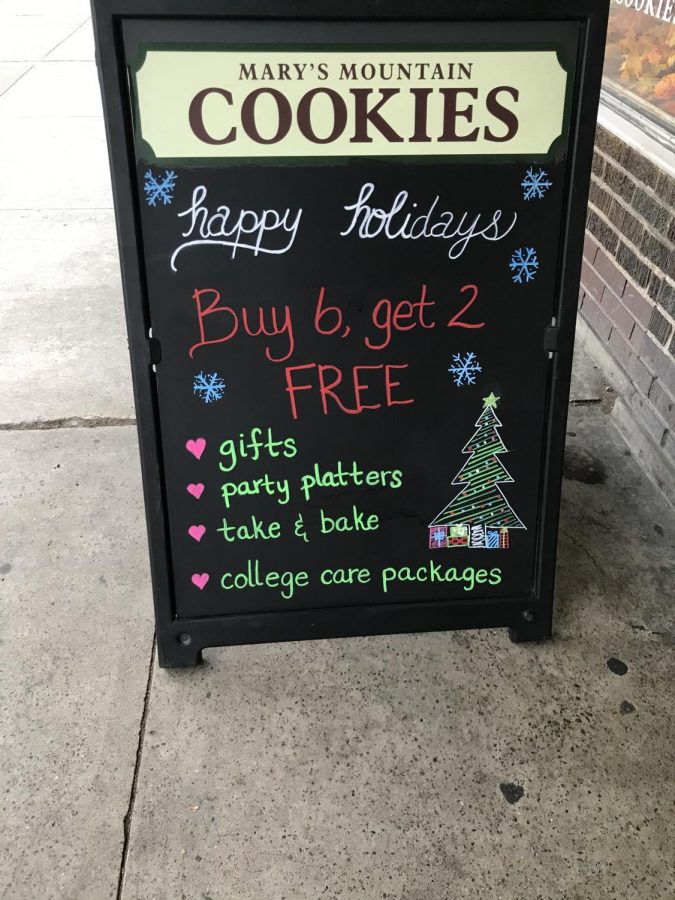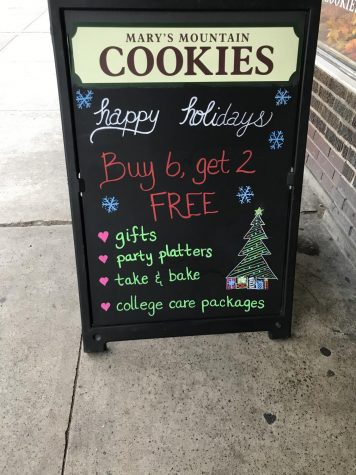 The warm aroma of freshly baked cookies, of melted butter and chocolate rising in the oven, wafts through the door of Mary's Mountain Cookies. The smell is irresistible, and the chewy, sweet taste of the cookies is even more so. If you're looking to indulge your taste buds, this is the specialty of Mary's Mountain Cookies, which is located in downtown Missoula on S. Higgins Street. 
The store was founded in 1986 by Mary Johns. Johns developed her baking skills while working as a cook at a dude ranch in Colorado. As the demand for her cookies grew, she made the decision to start her own business. It was a bold move because she had two small children at the time, but it turned out to be a success. Mary's Mountain Cookies now has locations in seven states.
The Missoula store is owned by Shelby McCracken and his wife Kara. They opened here in 2017, and are celebrating their two year anniversary next week. McCracken said he wanted to bring it to Missoula because it is something he loves, and it is fun for the community. 
The menu features some unique items like ice-cream filled cookies and edible cookie dough, but also traditional cookies that come in flavors like peanut butter, s'more, fudge, and M&M. Their most popular cookie is the classic chocolate chip, with s'more (chocolate, marshmallow, and graham cracker) coming in second. McCracken's personal favorite is sweet potato pie, which has a pumpkin base and is topped with marshmallow fluff and coconut shavings. Mary's cookies are different from most other stores because of their soft, chewy texture and their ability to stay fresh for longer periods of time. 
The store gets a good amount of business, especially on the weekends. Weekdays or days with bad weather tend to be slower. "Missoulians don't like a drastic change in weather, it keeps them inside," said McCracken. They are well reviewed on platforms like Yelp, Facebook, and TripAdvisor. Although their cookies are more expensive than most other places at $3.75, they are also two or three times the size of a typical cookie. 
McCracken said the hardest part of owning a cookie store is dealing with dietary restrictions (they have a variety of gluten free flavors), and the innovation required to create new products that keep people coming back. He has a passion for baking, though, and has ever since he was little.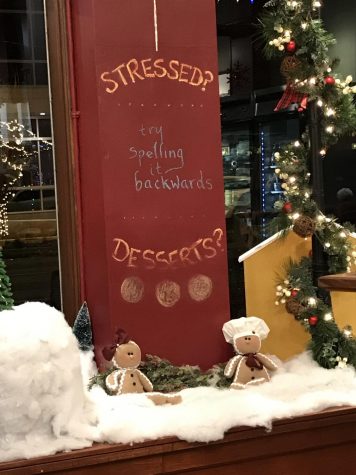 He thinks the store is important for downtown Missoula because it is a good place for families to go, and it is unique. "It's not something you see everywhere," he said. It's the only store in town with such a big variety of cookies. It also provides an option for desserts other than the two ice cream shops it's centered between. 
Mary's Mountain Cookies is open every day from 10 am to 9 pm (they close an hour later on Fridays/Saturdays). If you're looking for a sweet treat or a place to escape the cold, you are encouraged to stop by.