The Edge of Sleep" Will Definitely Keep You Up
     Over the summer, there were stories that Mark Fischbach was in Canada filming something. I never really paid attention because I was working during that time. Eventually he finished up North, came back into the states and resumed his normal job of recording YouTube videos. Mark Fischbach is the gaming Youtuber Markiplier, a very popular creator with 31.6 million subscribers. In a video posted on Christmas Day, a Santa-hat wearing Mark thanked his fans for being there for him in general. During that video, he mentioned a project, The Edge of Sleep. After a quick Google search, I realized that's what he filmed in Canada over the summer. It was to be a filmed adaptation of a podcast he did in late 2019. There haven't been any official announcements for when the show will come out or where it can even be watched, but until then, we just have the very entertaining podcast. 
     I say "podcast," but the more appropriate term would be "modern radio drama." Produced by QCODE, a company that makes these dramas including Blackout, Unwanted, and The Burned Photo, The edge of Sleep was produced by Mark. The problem with talking about this show is that it's impossible to describe it without listening to it. With it being a radio drama, it's all verbal and there's not much to talk about other than what will be heard when you listen. To me, I feel like that adds to the fun of listening to it because you get to imagine the scenarios described. I've never been much of a podcast listener, it hasn't been my thing. These radio dramas are a good middle ground because you still get a substantial story and it's available on Spotify or even on YouTube.  
     Mark portrays Dave Torres, a security guard trying to survive this strange new pandemic. Local nurse Linda, played by Cara Santana, observes a weird condition where at the same time on the same night, everyone in her hospital dies in their sleep. Linda, Dave, and a few others struggle to figure out what's going on and how they can survive. The stakes and suspense are incredibly high because if they fall asleep, even for a few minutes, they die. They resort to taking a fictional steroid to stay awake for as long as 72 hours. As the show progresses, you hear the characters go through different stages of sleep deprivation and slowly lose it. The podcast is only eight episodes long and episodes last between 20 and 40 minutes, so a really committed listener could get through the whole show in one day. Everyone is so perfectly cast, especially Mark. Acting isn't really something he's known for except for various skits across YouTube, so seeing him do a very dramatic and intense role was exciting and he absolutely nailed it. The writing was also incredible, each episode done by the same people who created the show, Jake Emanuel and Willie Block.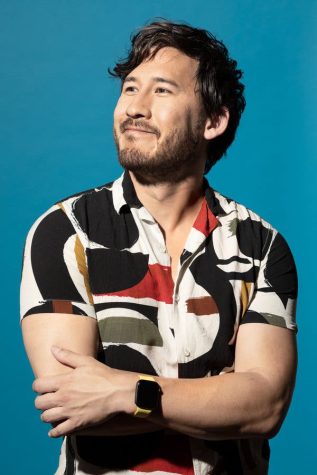 The TV show has got my hopes up. Not only are Jake Emanuel and Willie Block returning to write the show, Mark is set to reprise the role of David Torres and will be producing the show, clearly a showing of passion from him. I've come to learn that when Mark is involved in the behind the scenes of a project, it's going to be incredibly well done. You don't have to look any further than his 2019 YouTube Original show A Heist With Markiplier and its sequel In Space With Markiplier, which is set to release later this year. There was some recasting and Linda will be played by Eve Harlow in the show, but it will be cool to see how what happens in the drama will be portrayed onscreen, whenever we are able to see it. It's definitely a much, much more intense story for sure, and definitely R-rated at times, and I doubt the show will be any different when it comes out. Either way, the original podcast/radio drama is a great story to listen to if you're looking for something new.