Red (Taylor's Version): Ranked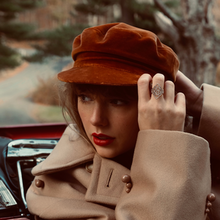 Red (Taylor's Version) was released on Nov. 12, 2021. This was the second album that Swift has re-recorded in order to own master recordings of her first six albums that were released in association with Big Machine Records (BMR). In 2019, Scooter Braun bought the company Big Machine Records for $300 million, and therefore obtained the masters to Swift's music. Swift then left Big Machine in 2019 and ended up signing on with Universal Music Group (UMG). As part of her new deal with UMG, she now owns the Masters to the music she releases. There are 30 songs on the album, however, I didn't rank the song "Ronan", as it is a tribute to a family that suffered the loss of their four year old son.
29. We Are Never Ever Getting Back Together (Taylor's Version)
There's nothing really wrong with this song, it's a very iconic pop song. On the original 'Red' album, it's one of Taylor's first number one hits in the U.S., but it can get old pretty quickly. Again, it's not a bad song but it's just not as memorable.
28. Stay Stay Stay (Taylor's Version)
The only reason this song isn't at the very bottom is that you can actually do CPR to the beat, which is quite helpful. It's a fun song overall, but the lyrics are just not up to Taylor's standards. 
27. 22 (Taylor's Version)
This song will forever be thought of when someone is turning 22, making it yet another iconic Taylor song. However, on its own it isn't a total masterpiece, even if it is an iconic fun song, it's not a musical sensation.
26. I Knew You Were Trouble (Taylor's Version)
What makes this song higher on the list is the rock version that Swift performed during the 1989 World Tour and my hope that one day a recorded rock version will be released for us to finally stream on repeat. 
25. Girl At Home (Taylors' Version)
Unfortunately the yassification of Girl At Home was not enough to bring this song any higher in the ranking. The newer more pop-like version of the song does make it better, but at this point I feel like there was only so much Taylor could work with and could only make it so much better.
24. Red (Taylor's Version)
This song has some good lyrics and is overall a good song that's fun to listen to, but honestly just isn't one of the special ones on the album. 
23. Everything Has Changed (feat. Ed Sheeran) (Taylor's Version)
The storytelling of this song makes it  better and their voices blend well together. However, I have to be in a very specific mood to listen to this song or else I can't listen to the whole thing. It might be due to the less upbeat feel of the song, or just the repetitiveness, but if you're in the right mood, it's a good song.
22. Come Back…Be Here (Taylor's Version)
Truthfully, the reason this song is this low on the list is because I really don't listen to it very frequently. It has a strong sense of longing and the lyrics are also good, but it may take some time to grow on you. The bridge of this song is one that will always be something you can listen to, but the build up seems like it should lead to something more than it does.
21.Treacherous (Taylor's Version)
The lyrics of this song are really what make it special, but it can be too slow to listen to sometimes. The majority of the song is filled with a strong guitar strumming melody until about halfway through the song. I'm not sure what it is, but something about this song just doesn't hook you and it almost drags on.
20. Holy Ground (Taylor's Version) 
From the beginning of the song there is a fast paced, upbeat feeling and bright sounding lyrics. If you listen to some of the lyrics, it could actually have a much sadder meaning. But it's a fun song to listen to when you want something to keep you engaged or interested. 
19. Run (feat. Ed Sheeran) (Taylor's Version) (From the Vault)
There is no particular reason that this song is lower on the list, except that sometimes it just feels too slow. It's a great song with great lyrics and a vocal blend that works well for this type of song. It just needs more time to grow on me.
18. State Of Grace (Acoustic Version) (Taylor's Version)
The combo of only vocals and guitar sets this song apart from some of the others as it has an almost peaceful feel to it. With the acoustic voice and guitar you are able to appreciate the lyrics so much more and can be good to listen to if you're about to fall asleep or need chill music, but sometimes it's just too slow.
17. I Almost Do (Taylor's Version)
It has good lyrics and good melody, but there isn't really anything about this song that makes it very memorable or special.
16. Forever Winter (Taylor's Version) (From the Vault)
It's beautiful, but I think the beginning intro of this song just doesn't match the rest and it throws me off. Also, if you're really listening to the lyrics, it can be a pretty sad song which could've matched a piano accompaniment slightly better.
15. Starlight (Taylor's Version) 
This song tells a great story and it's a great song to totally jam out to and sing your heart out when you're in a good mood. But, I think the music style of this song is much more fitted to 'Speak Now', which isn't bad it just doesn't fit as much with the album.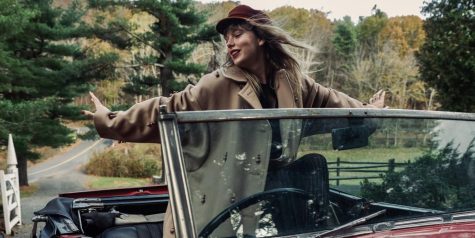 14. The Very First Night (Taylor's Version) (From the Vault) 
Once again a great song with great lyrics, but the thing that throws me off is the line, "Didn't read the note on the polaroid picture. They don't know how much I miss you." Taylor, just say her. It rhymes. It kind of messes up the flow of the song when she says that and that's why this song can't be any higher on the list.
13. The Moment I Knew (Taylor's Version)
The Moment I Knew seems to be a very underrated song on the album and never really got the appreciation it deserves. It starts as a slower, kind of sad song telling the story of her birthday party when Jake never showed up. The chorus then turns into a more pop feeling song 12.) Better Man (Taylor's Version) (From the Vault)
This song, originally written by Swift for "Red" was released by country group Little Big Town in 2016. Now it feels like we finally got the version we've been waiting for. Taylor adds the perfect feel to it with the right emotions, and her voice blends very well with the song. It is good that it's getting the appreciation it deserves.
11. State Of Grace (Taylor's Version)
With the other aspects of this song added that are missing from the acoustic version, this version is better for all times. The lyrics still have deep meaning, but through the different tone of this version of the song, it just helps the song fit the album better.
10. The Lucky One (Taylor's Version)
This song stands out from many of the others because it's talking about the life that Taylor grew up with and that it isn't all glory when you're very famous. The emotions in this song are conveyed through the strong lyrics she uses and just makes it that much better to listen to when you are able to appreciate the lyrics and meaning.
9. Begin Again (Taylor's Version) 
Not only does this song close the album perfectly, but it has amazing lyrics and a very good feeling.  She conveys the heartbreaks she's had in the past and what it's like to finally begin again after those losses. 
8. All Too Well (Taylor's Version) 
While this song is obviously written very well and is such an iconic song, it feels like some of the emotion was lost from the original version making it not have the same experience as you would if it still had the raw emotion.
7. Message In A Bottle (Taylor's Version) (From the Vault)
I think this song really shows the transition that she was making into a full pop era. It may not have the best lyrics or vocals on the album, but it just solidifies that she is able to flawlessly transition into another era.
6. I Bet You Think About Me (feat. Chris Stapleton) (Taylor's Version) (From the Vault)
The very country feel was the perfect way to write this song. Right before the chorus when the music stops and all that you hear is Taylor's voice, creates the perfect build-up for the big explosion of instruments and makes it so much better. 
5. Nothing New (feat. Phoebe Bridgers) (Taylor's Version) (From the Vault)
Phoebe Bridgers was the perfect feature for this song because it is exactly her type of music and she is able to add a lot of emotion into her verse. It's a very meaningful song about getting older and changing life. Without the whole verse from Phoebe, I don't think the song would have the same emotion or meaning, which would make it lower on the list.
4. Babe (Taylor's Version) (From the Vault)
This song has a much more upbeat sound than the lyrics actually are, however, it really works in this song's favor as it makes it really good to listen to on all occasions. The lyrics are still able to convey feelings of betrayal and pain but the music just makes it an even better song.
3. Sad Beautiful Tragic (Taylors Version)
The lyrics of this song are what make it so special. It's saying that just because something didn't end happily, doesn't mean that it wasn't special or meaningful. It arguably has some of the strongest emotions on this album as it could be about her own parents.
2. The Last Time (feat. Gary Lightbody) (Taylor's Version) 
I think that the voices of Gary Lightbody and Taylor blend perfectly to create an extremely emotional and powerful song about finally ending something, after going back to it time and time again. The background music also adds another level of emotion to the song which makes it even better.
1. All Too Well (10 Minute Version) (Taylor's Version) (From the Vault) 
It's not really a surprise that this song is number one on the list. From the lyrics to the vocals, this song is absolutely amazing. Even though it is long, this allows space for more lyrics that add so much to the song and take it to the next level. The short film also allows for another view as to what took place and, yet again, adds more emotion. Between the lyrics and the instrumentals, this song perfectly encapsulates the magic of Swift's music.