The World's a Little Blurry Offers a Clearer Glimpse Into Billie Eilish and Her Rise to Fame
The World's a Little Blurry, a documentary about 19-year-old singer Billie Eilish, premiered on Apple TV on Feb. 26. The film was directed by documentarian R.J. Cutler and follows Eilish from the production of her debut album, 'When We All Fall Asleep Where Do We Go?', to its sweep at the Grammys.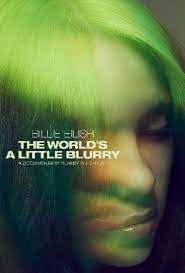 Eilish, who wrote most of her album in her childhood bedroom with her brother Finneas, got her first taste of fame in 2015 after she released the song "Ocean Eyes" to SoundCloud. Since then, she has amassed a huge following, racking up more than 76 million Instagram followers and 15 billion Spotify streams. Her debut album and hit song "Bad Guy" have set records, making her only the second person in history to win four main Grammy categories in one year. 
The documentary contains lots of cell phone footage of Billie and Finneas writing and recording songs, giving the viewer a glimpse into their creative process. The popularity of their songs is largely due to their uniqueness. The intensity of the bass and the lyrics could not be mistaken for any other artist. Yet the powerful, dark lyrics often stem from the most casual of scenes: two siblings conversing in a bedroom. 
Even after becoming successful, the two have stayed true to their original process. They've continued to stay close to their family and somewhat resisted the pressures of the industry, keeping their music from becoming overly curated or produced. 
The film does a great job of highlighting the sides of fame the public doesn't see. As much of it takes place in Eilish's house as in stadiums, which reveals the stark contrast between being surrounded by thousands of screaming fans and then returning to a quiet house. The modesty of Eilish's childhood home accentuates this difference. The chipped paint and old appliances represent a world that is drastically different than the one people might assume she lives in, given her success. This also helps add to the film's authenticity (Eilish's naturalness in front of cameras helps a great deal as well).
The documentary shows that even the moments we assume are highs can be lows. For example, after performing at the music festival Coachella, a moment that should have been a career high, Eilish becomes very depressed, dwelling on the fact that she forgot the lyrics to a song.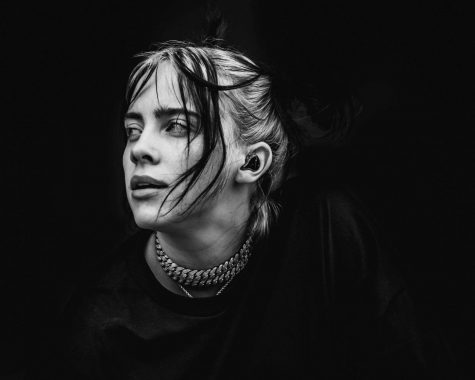 This perfectionism manifests itself in other situations, too. For instance, when Eilish suffers from injuries that prevent her from energetically jumping around onstage, she considers not performing. She says multiple times that she would rather not sing at all than give a subpar performance. It also shows when she is recording songs – Eilish will repeat the same phrase over and over, trying to get it to sound a certain way and becoming frustrated when it doesn't. 
The title of the film, The World's a Little Blurry, is a lyric from one of Eilish's songs, "ilomilo," which, like many of her songs, explores themes of mental health. Many of Eilish's lyrics reference suicide and depression, issues she has grappled with herself.  In the film, Eilish's mom tries to persuade her to replace some of the darker lyrics, but she insists on keeping them, feeling they need to be said. Eilish wants her songs to resonate, to comfort others by describing shared feelings and experiences. 
And her lyrics do resonate – with millions of people. Especially those Eilish's age. "It's a horrible time to be a teenager," Eilish's mom says in the film. From a global pandemic, to economic anxiety left by the 2008 recession, the opioid crisis, climate change, and a hateful political climate, the state of the world can take a mental toll on those inheriting it.
The documentary isn't all this heavy though. It incorporates lots of humor and focuses on the smaller things that are just as important to Eilish as her shows, such as getting a driver's license and her obsession with Justin Bieber. 
All-in-all, the documentary was much better than I expected. Although designed for Billie Eilish fans, the themes of creativity, fame, and mental health help it resonate in deeper ways. It doesn't feel like you're watching a person with 76 million Instagram followers and five Grammys – it feels like you're watching a normal family and a teenager who happened to find herself in a crazy situation. Which, of course, is who Eilish really is. 
About the Writer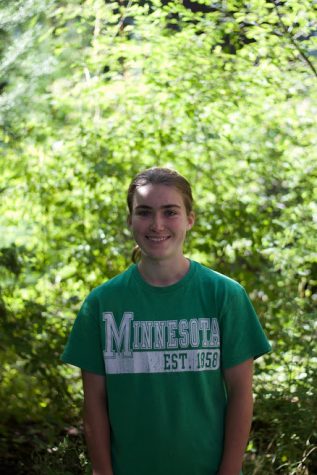 Josey MacDonald, Reporter
Hello! I'm a Senior at Hellgate and this is my second year writing for the Lance. In addition to writing, I enjoy mountain biking, playing cello, and competing...