Garden City Ballet's The Nutcracker Continues to Push Through COVID-19
     Garden City Ballet produces The Nutcracker every year and strives to entertain the city of Missoula. This year, like many events, The Nutcracker looked slightly different due to safety precautions put in place to slow the spread of COVID-19. Garden City Ballet had to take safety precautions and be careful, meaning plenty of things needed to change. The most important of these was the decision to put on a live broadcast of the show, allowing parents, friends, and family members to watch their loved ones safely.
     There was no guarantee that the show would even go on, as many of the directors thought that no one would even audition. They were shocked to find out that many dancers showed up to auditions, even though no one was 100% sure that the performance was going to happen. Since no one was able to buy tickets to see a live performance, the show's budget was reduced. They asked for parent volunteers to help out with many things around the set. The plans had to be approved by the Missoula County Health Department, and it could have been canceled if one thing was messed up. 
     For a typical Nutcracker tech and performance week, dancers are at the theatre Monday through Sunday for several hours each day. This year dancers were only at the theatre for 3-6 days Monday through Sunday. Garden City Ballet had to be cautious regarding social distancing, limiting the number of people allowed in the theater. They provided hand sanitizer all throughout the theater, and made sure everyone got a drop. They also made sure that everyone was socially distanced from one another while waiting to go on stage, or while they were putting on their pointe shoes. Everyone had to be at least five seats away and two rows away from each other. 
     Since the coronavirus can be spread through physical contact, performers did not touch each other except for those who had been partnered. Partnering in ballet is when two dancers, typically a girl and a boy, dance together. They do many amazing things like lifts and turns together. There were only five people in the cast who had to be partnered, and therefore had to be touched. These people were Clara, the Nutcracker Prince, the Snow King, the Snow Queen, and the Arabian Queen. 
     Hellgate wanted to know what students thought about the Nutcracker this year. One of the performers, Audrey Kurz, said "My least favorite part of the show this year was probably that was no performances." Because there was no live audience this year, there were no "real" performances which many of the dancers were disappointed about. When Kurz was asked what her favorite part of the show was she said, "We still got to do something even though it was different." Like many of the performers in The Nutcracker this year, Audrey Kurz was just grateful that the show continued through COVID-19. 
     Hellgate also wanted to know the opinion of an audience member. Jenifer Bain has watched The Nutcracker live for several years in a row. Bain said, "watching it live on tv was definitely a different experience. You didn't get to see the whole play from start to finish as they only recorded a scene at a time. One good thing was we got to see each scene up to three times in a row! I loved this because then I really got to see everything in detail. I missed the ambiance of being in the theatre and all the excitement that goes along with watching it live in person. I was just happy these dancers had a chance to show off all their incredible hard work."  
     Even though this could have been difficult, Garden City Ballet didn't give up. This year was very tough for everyone. Garden City Ballet pushed through the difficulty and still managed to put on a show for many to enjoy.
About the Writer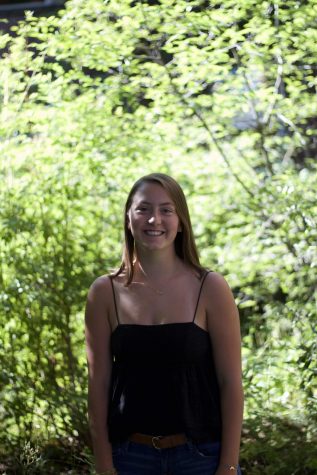 Gabi Wilson, Reporter
Hey, I'm Gabi! This will be my second year writing for the Lance. I am a Junior at Hellgate High School this year and I am on the Hellgate Dance Team....