Four Flavorful Recipes to Warm up Your Winter
     The last few months of winter are often cold, wet, and dreary. Food brightens up all of our lives, nourishing both the body and the soul. Here are a few recipes that will hopefully bring some extra warmth and joy to these chilly winter months.
Slow Cooker Hearty Chicken Soup
      Soups are a great winter meal because they are warm and comforting. Lin Xiao Harrington, a senior at Hellgate, said that clam chowder and chicken noodle soup are her favorite dishes to eat during the winter. This recipe uses a greater variety of herbs, which makes it extra flavorful. It's also very healthy, as it has both vegetables and a good source of protein. Although there are a lot of ingredients, it's very easy to make and only requires 15 minutes of prep. It can be slow cooked in a crockpot, so you can go out all day and then come home to a ready made meal. I recommend using less olive oil, more salt, and serving it with bread. It's a filling meal, but light enough that you have room for dessert afterwards.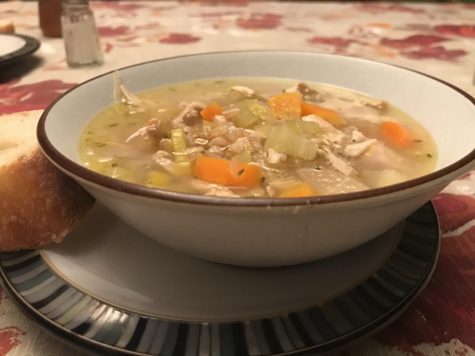 Five Cheese Skillet Mac and Cheese
     In my opinion, pasta is one of the best dishes to eat in the winter. It's hard to find a recipe that's more popular than mac and cheese. Mac and cheese is one of the ultimate comfort foods, and for good reason. The extra cheese in this recipe gives it a thicker texture and a richer taste. Other pasta dishes are great too. Sophie Beaton, a junior at Hellgate, said she loves a classic bolognese like spaghetti and meatballs during the winter, because it's served warm and is easy to make. 
     These are light and contrast well with a rich meal. They contain a mix of tart and sweet flavors. Citrus is less common in the winter, and the flavors add some brightness to the cold weather. These desserts have multiple textures – fluffy cake on the top and smooth lemon pudding underneath. In addition, this recipe requires very few ingredients and is easy to make.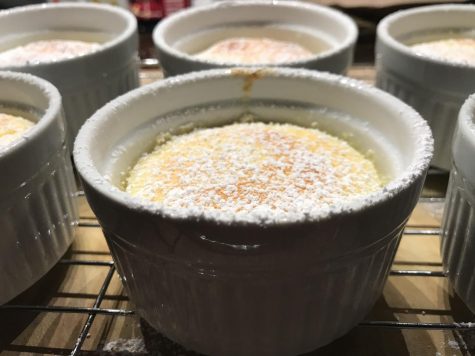 These are versatile – any pie filling will work. They require more work than the pudding cakes, but are just as rewarding. They have a warm and comforting taste. I like that they are smaller and more portable than normal pie. I got this recipe from Allrecipes.com, where it has almost entirely 5 star reviews.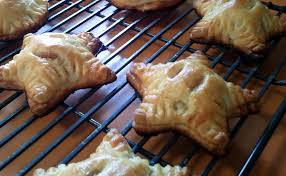 Everybody's preferences and tastes are different, but I found all of these dishes to be delicious and would highly recommend them. Flavorful, comforting food makes winter, and life in general, more enjoyable.