Mavi Goes Lo-Fi on 'Let the Sun Talk'
     "Let the Sun Talk" is a Lo-fi sample heavy hip hop album by Mavi. The album consists of incredible lyrical intricacy, with great sampled Lo-fi beats. 
      The album feels like what I would imagine Earl Sweatshirt to sound like if his music was happy. The similar sound is from mostly the Lo-fi beats, and Mavi's deep, Earl like voice. This isn't to say the songs are unenjoyable, just to say that it feels alot like an Earl album. In fact,  the song "Sense" is produced by Earl Sweatshirt. The album loosely follows the theme of Black life and identity in modern society, and progressivism.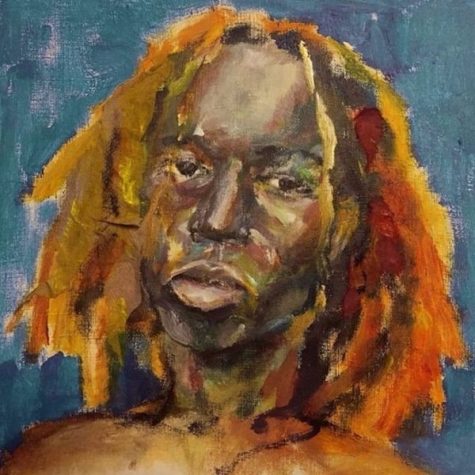 Some examples of Mavi's incredible lyricism includes "Let the sun talk in love with light aubade bathing me- Administration meant for saving me act like they hating me- Stumbled into worlds of vacancy, I stayed, to say the least." All these bars have a nice complex rhyme scheme, and interesting word choice. Examples of the interesting diction is the use of aubade. The definition of aubade is a morning song or a song or poem of lovers parting at dawn. The use of aubade when talking about the sun gives an interesting idea of the sun being Mavi's lover, and perhaps something about them leaving at dawn.
     Mavi's production is another interesting part of the album. Like I said earlier,  the album feels a lot like an Earl Sweatshirt record, but with happier feeling/sounding samples. The happy feeling is created through the samples being stretched less than a lot of Earl's, therefore the loops are a lot shorter, which adds to more of a sense of concise happiness over Earl's long dragged out depressed feeling samples. 
     The album is progressive, with the main example of progressivism being in the song "Self Love." The lyrics, "we ain't free until she free too-And tell my sisters: we ain't free until they free too" and "#MeToo". Mavi's support of the #MeToo movement is a great message to spread through rap. Often in rap, women can be objectified and treated badly, an example of this can be seen in the Trippie Redd song "Snake Skin", "Bad bitch and her ass is obtuse, but that stomach is acute, uh." This lyric objectifies women by viewing them as only sexual things to be seen for pleasure. A clear refute of the message helps the objectification of women stop and helps rap culture spread through a female demographic.
    Mavi's 'Let the Sun Talk' is a very solid Lo-fi rap album. Whether it be the great Lo-fi production or the very solid and insightful lyrics, the album is all around very listenable and enjoyable. This album gets a solid 7.5 out of ten from me, as I feel like the songs could be a little longer, and the sound can be a little inconsistent.
About the Writer
Daniel Blackwell, Reporter


My name is Daniel Blackwell, and this is my first year writing for the Lance. I run in Cross Country and track, and I like dogs. I enjoy most classes...