Charcoal teeth whitener: Does it actually work?!
A lot of people want to achieve the perfect smile with pearly white teeth. There are many different products on the market; and this question is always being asked: "Which one actually works?" We decided to try Active Wow 24k charcoal teeth whitener. 
The charcoal teeth whitening product is available on many platforms, but the $20 cost could turn some people away. The charcoal powder has up to 100 uses, while other products, such as Crest whitening strips, come in a pack of 21 and can cost anywhere from $65- $80.
 There is also the concern that the whitening strips could be abrasive t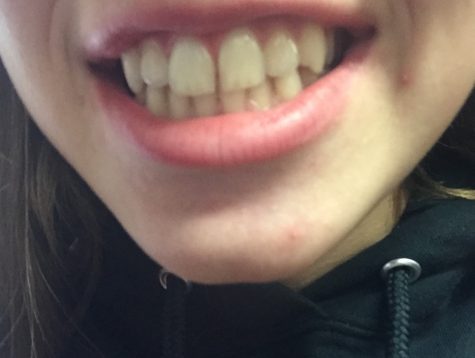 o your teeth. Many products are shown to degrade the enamel (part of your tooth that prevents decay), so it's important to find the right product for your teeth. Charcoal teeth whitener is beneficial because it doesn't contain bleaches such as peroxide, which degrades the enamel of your teeth. Some other benefits of using charcoal as a teeth whitener include being made in the USA and the exclusion of artificial flavors and chemicals. However, since charcoal doesn't contain some of the chemicals that other products do, it may take longer to see results. If you're looking for a safe product to use on your teeth, this may be the one.
Like many peopl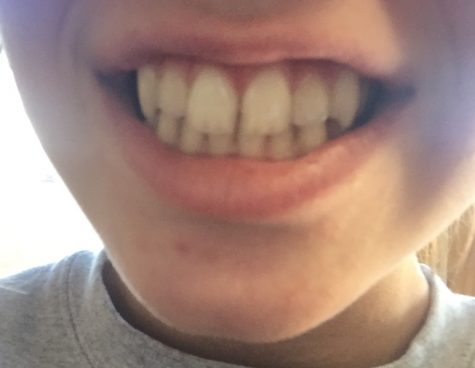 e, we wanted to see if the charcoal teeth whitener actually works. We hit the local Walgreens, and purchased the $20 teeth whitener. 24k Active Wow was the number one rated charcoal product on Amazon, so we decided to commit to it. It's also recommended that you have a toothbrush for applying the charcoal powder, and another toothbrush to get the remaining charcoal out of the cracks in your teeth. From our experience, this was the best way to prepare for whitening.
As many people could imagine, charcoal stains almost everything it touches, so be sure to wear clothes that you don't mind getting a little black on them. It's also a good idea to have everything set up before you start the process, as this limits the amount of movement and possible charcoal spills that could occur.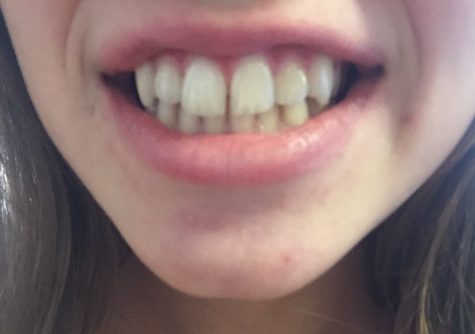 Other than that, it's super easy to use this product.
We applied our first round of 24k Active Wow teeth whitener, andwere surprised to see that the charcoal doesn't leave an unfavorable taste in your mouth. The grittiness of the product also didn't bother us; it felt similar to brushing your teeth, until the pitch black color set in. We were a bit surprised to see that the product completely changes your teeth from off white, to looking like you dumped black paint into your mouth. Although this may seem alarming, it isn't a big deal, and the charcoal is easily washed off. We let the charcoal sit on our teeth for approximately 2-3 minutes and then let the results "wow" us.
Although some of the research we had done said that since charcoal doesn't contain any harmful chemicals, it might take a couple days for you to notice the whitening effect that you want to achieve. On the contrary, we noticed results after the first application. 
We continued the same process as day one, of applying the charcoal powder, and then letting it sit for a couple minutes for the next three days. After each use we could see the difference from before our teeth were whitened to after.
Although this product helped whiten our teeth immensely, there were a few cons of usage. To start, the black powder seemed to get everywhere and was semi difficult to clean up, especially on our hands. It also dried out our lips more than expected. Lastly, the taste wasn't unfavorable, but it also wasn't something we looked forward to applying on our teeth and tasting. However, there were many more pros than cons, and from our experience we would recommend trying out the product if you're looking to whiten your teeth.
After four days of using the 24k Active Wow charcoal teeth whitener, there was a huge difference from before use and after. Some people wouldn't consider purchasing this teeth whitener because of its $20 cost. However, it is well worth it because it can have up to 100 uses. The results may not be as immediate as other whiteners, but the charcoal doesn't have harmful chemicals that will degrade your tooth enamel. Overall, we would recommend purchasing the 24k Active Wow charcoal teeth whitener if you're looking for a safe way to whiten your teeth.