Say What?! Hellgate's Cafeteria
    Here at Hellgate High School there are lots of options for lunch. You could bring food from home and be able to eat exactly what you want. You could purchase a cheap snack at the student-run Knight Nook store, or grab a drink from the Leaky Cauldron Coffee Cart, run by parent volunteers. You could go off campus and buy a meal from one of the many shops and restaurants around. However, we also have a cafeteria, located opposite the commons.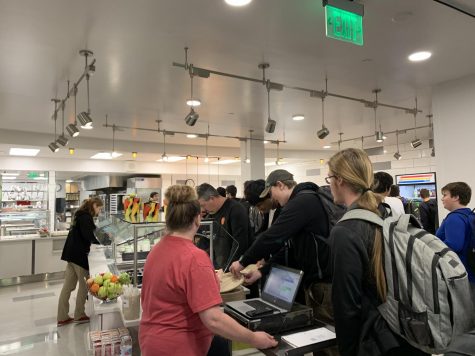 As part of the massive 3 year long construction project Hellgate completed in April, the kitchen and cafeteria were renovated and modernized. They serve a variety of hot and cold food everyday, and are mostly known for the salad bar and pizza. Here's what the people who eat there think about it:
Baylee Tripp (Sophomore)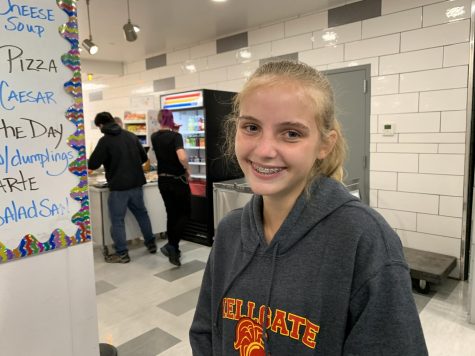 "My favorite item is the clam chowder. It's a solid 8 because it's better than my old school."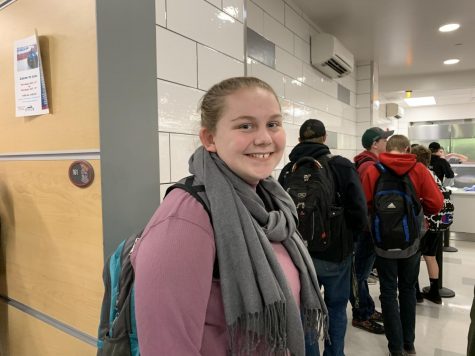 Kess Victor (Junior)
"Some of the food is really bad and some of the food is really good, it varies… My least favorite is the pizza because I don't like pizza in the first place. My favorite is probably the egg rolls because I'm weird and I like egg rolls. It's a 5 but way better than middle school cafeterias."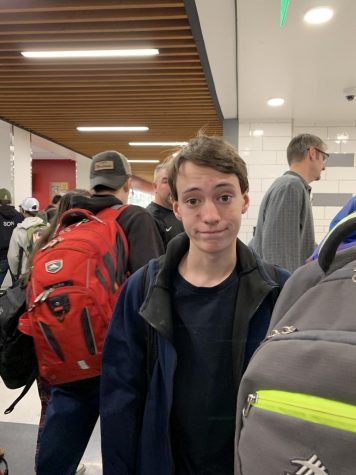 Taylor Thomas (Sophomore)
"I do like the cafeteria, they're probably like a 6. There is one problem with it though. The lines are too long… but one good thing about the cafeteria is that there are multiple options which is always good. There's just a lot of people in line."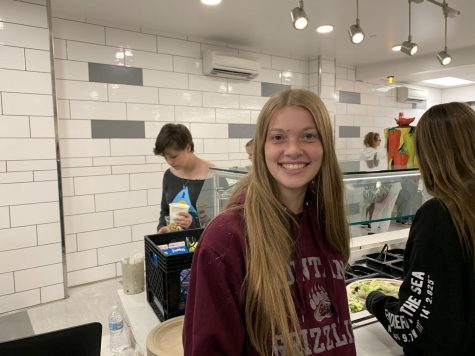 Kaylee Adams (Freshman)
"Um, my favorite thing is probably the chicken sandwich. It's better than other cafeterias because they have a variety… I think they're a 9 because I like the chicken sandwich."
ONLINE EXCLUSIVE:
    Below, hear from some of the other people you can find in our cafeteria.
Sean Hogan (Teacher)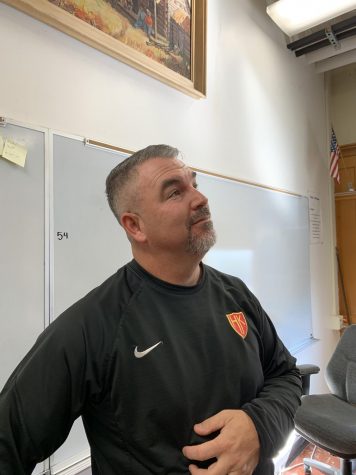 "I'm there maybe twice a week. I enjoy the salad bar. And 8."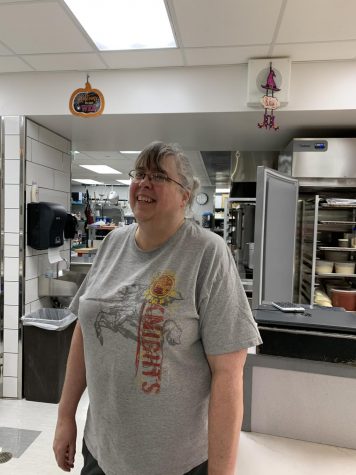 Crystal Downey (Cafeteria Staff)
"I've been working here 8 years… It's hard to choose a favorite item but pizza is probably the most popular… On a scale of 1-10, I would say we're like an 8. I think we do a good job of offering a variety of different foods and there's healthy stuff and there's stuff that kids like too, and that's still healthy."
About the Contributor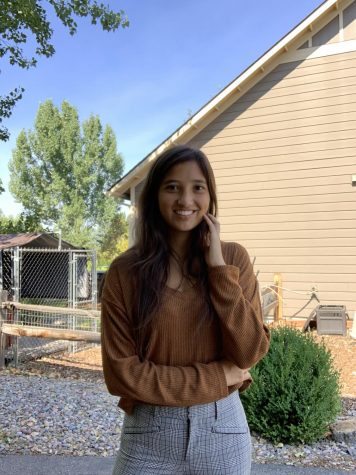 Ali Caudle, Co-Editor
Just a girl who fell in love with journalism and never looked back. This is my second year with the Lance, and I also play soccer and swim for Hellgate....