With summer ending and the new school year in full sail comes many new and wonderful staff members.  Some of these new staff members are: English Teacher Abigail Nordstrom, Math Teacher Joshua Johnson, and School Counselor Tri Pham. 
Abigail Nordstrom, Hellgate's new English 3 and English 2 teacher, is starting her first year as an official teacher of Hellgate High School. Last semester Nordstrom stepped in as a long term substitute where she learned more about Hellgate. "The staff are so welcoming and kind and supportive, and the students are so amazing and smart and funny and kind," Nordstrom said. She was quick to join the staff when a job opened up in the English department and is very excited for the school year.
Prior to Hellgate Nordstrom taught a year of introduction to writing at The University of Montana. Nordstrom did her undergrad at the University of Montana as well as her masters, and fell in love with Missoula and all it has to offer. Nordstrom loves to read, embroider, and spend time in nature going on hikes and walking her dog. She also enjoys cooking and baking, and seeing live music. "The only thing I love more than reading is learning and learning with other people and sharing what I learned," Nordstrom said.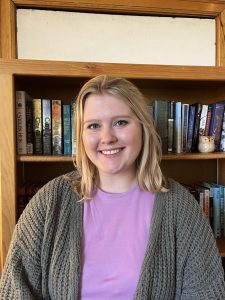 Joshua Johnson is a friendly new face to the math department. He teaches IB Math A&I yr. 1, and Algebra 1. Johnson went to The University of Chicago where he got his bachelor's degree in Math and Geophysics. He was born in Missoula and graduated from Big Sky High School. Johnson received his teachers certificate at The University of Montana, and did his field study here at Hellgate. 
Before teaching Johnson was a lawyer for around 20 years, Johnson expressed that it wasn't a great fit for him, "In my previous career, I was always having to fight with people (in a professional way), which got a little tiresome. I thought teaching would be a way to build something everyday, instead of tearing things down." Johnson enjoys running, rock climbing, and spending time at his cabin. He has two dogs that keep him busy.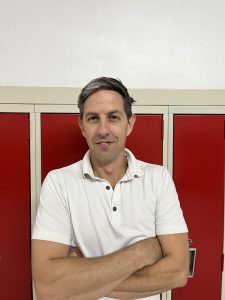 Tri Pham is a wonderful new addition to Hellgate's counselors. If your last name falls between the letters F through K- you will be bound to see him this year. Pham graduated from Hellgate and has worked here in the past. Pham got his masters degree in 2005, which is when he started counseling. Pham used to coach soccer and found himself focusing on many of the physiological aspects of the sport rather than the sport itself. 
Pham wanted to further his education in psychology and eventually landed on counseling. He appreciates Hellgate's environment. "My favorite thing about Hellgate is probably that the staff seem like they have fun at work," Pham said. Outside of the classroom you can find Pham cooking, reading, hiking, and walking his dogs. Here at Hellgate we're so excited to welcome these new staff members to the team.