13 Hellgate Student Athletes to Compete in College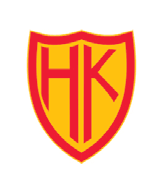 MISSOULA– A selection of nine different collegiate organizations throughout the country will gain an elite draft of Hellgate graduates this fall. From the Big Sky to the Ivy League, over a dozen Knights will look to continue living their competitive dreams through sports onto the next level. So as we gear up to kick off the 2023 summer season and bid a farewell to these amazing seniors, highlighted once more are their amazing accomplishments that delineate Hellgate's astonishing community. 
Clare Castleberry- Fort Lewis College 
     The Skyhawks of Fort Lewis College in Durango, Colorado will pick up an amazing athlete in both cross country and track and field. Clare Castleberry posted personal best times throughout her career with Hellgate in the 800 meters (2:28.29), 1600 meters (5:35.19), 1 mile (5:44.64), 3200 meters (11:46.42), and the cross country 5K (20:05.7). She will be heading to the Rocky Mountain Athletic Conference (RMC) to compete in the NCAA D2 level against high-end competitive colleges in Nebraska, New Mexico, South Dakota, and Utah. 
Finneas Colescott- Columbia University
     Finneas Colescott is one of few, who you can not take your eyes off of. The whirlwind senior is headed to the Ivy League to compete with some of the fastest collegiate athletes in the country. Colescott recorded times in the 800 meters (1:59.80), 1600 meters (4:20. 97), 3200 meters (9:14.70) and the cross country 5000 meters (16:07.0) throughout his bout with the Knights. He will head to the city of New York to compete against colleges including Brown University, Cornell, Harvard, Dartmouth, Princeton, and Yale. 
Hannah Moses- University of Montana 
     The first of five Hellgate athletes who will be staying at home for the next four years, Moses exemplifies grit, determination, and strength. With a jump of 11' 0 this year, Moses currently stands at seventh in the State for girls pole vault. Last year she broke Hellgate's school record with a PR of 11' 9 at the State meet in Butte, honing in first place by 3 inches. She narrowly passed Montana State University's Libby Hansen, (Helena Capital). Moses will get another shot to top Hansen, and other former high school competitors throughout the Big Sky Conference, as she dawns a Grizzly uniform next spring. 
Daniel Wiltse- Macalester College
     Saint Paul, Minnesota will gain another speedy Knight. Daniel Wiltse will compete in the Minnesota Intercollegiate Athletic Conference, alongside many competitive private institutions who compete at the NCAA Division 3 level. Wiltse recorded personal best times throughout his 4 years with Hellgate in the 400 meters (52.47), 800 meters (1:55.95), 1600 meters (4:30.80), 1 mile (4:43.17), and the cross country 5000 meters (16:11.9). 
Roy Combs- Miles Community College 
     The Bitterroot Bucs' speedy Roy Combs is staying in Montana, and will compete with one of the most competitive NJCAA Division 1 baseball teams in the Mon-Dak conference. The Miles City Pioneers wrapped up their 2023 campaign with a 37-12 record (19-5 conference). Combs slashed .324/.467/.269 in his Junior season with the Montana-Alberta Legion A Bucs, and will begin his senior season as May comes to a close. Combs finished his season last summer with 19 RBI's, 32 runs, and a .946 fielding percentage. 
Alex Covill- Washington State University 
     The Cougs picked up the tallest player since the tenure of the women's basketball head coach, Kamie Etheridge began. Alex Covill received First Team All-Conference and All-State honors, as well as the Most Valuable Player for defense with 73 blocked shots throughout her Senior season. Covill also surpassed 1,000 career points as a Knight in her final year with Hellgate. Throughout her fourth year with the Knights, the 6-6 center racked up 266 points (third in AA) and 169 rebounds (second in AA), while also cashing in first in AA field goal percentage, shooting 101-180 from the field (.561%). 
Connor Dick- University of Montana
     Connor Dick made his name known throughout the state in his final injury-shortened career with Hellgate. The superstar senior led his Knights to a 14-4 regular season record (11-3 conference), and both Divisional and State championships. Dick racked up his final stint for Hellgate with 282 points (eighth in AA), 120 rebounds (seventh in AA), while snagging fourth in AA field goal percentage, going 98-188 from the field (.521%). As the Knights rolled past the Billings West Golden Bears 70-50 at the Butte Civic Center to take home first place at State, Dick dawned the MVP- All State crown, a week after he was awarded first team all conference.
Camille Sherrill- Colorado College 
     Camille Sherill was a bright light all year long for Hellgates Volleyball team, as she led the way for her Knights who took second at divisionals, and a strong campaign into the 2023 AA State tournament. Sherrill collected 188 kills, 36 aces, 264 digs, 21 solo blocks, and 5 block assists in her final year with Hellgate. As a commencement to her first year competing in the Southern Collegiate Athletic Conference, she finished top five in the state in her senior year with the Knights for kills per set, digs per set, pass rating, aces per set, and points per set. 
Henry Hess- University of Montana
     Another Knight to Grizzly, Henry Hess will continue to tear up the lacrosse field while staying at home for the next four years. Hess is set as a defender for the Missoula Wild, a team that is composed of prep Missoulian athletes from Hellgate and Big Sky. He has collected 48 ground balls, throughout his career, with 30 of the coming in his final Spring season. Hess has also collected a goal en route to a promising future dawning a Griz uniform with former teammates.
Joe Nave- University of Montana 
     Joe Nave will join fellow Wild player Hess next year, as he throws on a maroon uniform for the University of Montana. Nave is an attack for the Wild, and has been crafted into a player that has wreaked havoc on prep competition his senior year. Throughout his career, he has collected 23 goals, 15 assists, while averaging 2.09 goals per game. Nave also has 48 career shots on the goal, and has dug out 40 career ground balls.
Julianne Lane- Dominican University of California
     The penguins of the Dominican University of California are picking up a pivotal Wild attack and midfield in Julianne Lane. Alongside other prep Missoulians who also compose the women's lacrosse team, Lane has stacked up 30 career goals and 8 career assists, while averaging 2.50 goals per game. She has also recorded 42 career ground balls, and 79 career shots on goal. Lane is headed to the west coast to compete in the NCAA Division 2 PacWest conference, alongside many competitive private institutions for the next 4 years. 
Henry Pierce- Whitman College
     Walla Walla, Washington will be gaining another Hellgate State champion. Henry Pierce helped lead Hellgate to an enticing fourth straight AA state championship in his senior season. Along the way, he collected 13 goals on 3 assists, while cashing in an additional goal and assist in the 2022 Knights' deep postseason run. Pierce will be heading to the NCAA Division 3 level where he will be competing in the Northwest Conference, against institutions throughout Oregon and Washington. 
Leena Wachtel- University of Montana 
     The final Knight of the five who will be staying at home for the foreseeable future, Leena Wachtel will compete on the University of Montana's Dance team. The UM dance team is composed of elite dancers from across the country, and are present at the University's football, volleyball, and basketball games throughout the year. Wachtel has collected multiple awards en route to an impressive resume. She was the Regional dancer Winner at NYCDA, Breakout Artist Dancer Winner at NUVO, and the non-stop Dancer Winner out of 24 Seven. She served as the captain of the 2022-23 Hellgate Dance squad in her final year with the Knights.