This Year in Pop Culture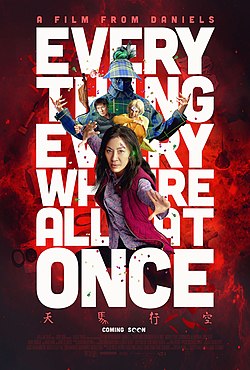 This school year has brought us new music, movies, and shows. I talked to a plethora of Hellgate students to find out their favorite arts, entertainment, and pop culture happenings from this school year and these are their favorite moments from the past eight months.
Movies and TV
     This year's movie line up was action packed and well anticipated. After 14 years,  Avatar: The Way of Water, released in 2022 as well as the new Guardians of the Galaxy movie. New movies like Everything Everywhere All At Once, Don't Worry Darling, Dungeons and Dragons, and Cocaine Bear captivated audiences. Buzz over the new Barbie movie erupted on the internet, giving us a movie to get excited for over the summer. 
     Many TV shows started and ended over the past few months. HBO Max is making a new name for itself with its many shows. The second season of White Lotus released, Succession is in its fourth, Love & Death released this year, and The Last of Us came out in March and has taken the world by storm, gaining a cult following on the internet. Netflix released a few new shows as well, the hilarious Cunk on Earth, Bridgerton spin-off Queen Charlotte, Kaleidoscope and a new season of YOU. Daisy Jones and the Six, Swarm, and Beef came out on Amazon prime. 
Music
     Taylor Swift dominated the music scene this year, with her release of Midnights, the start of her tour, and the announcement of Speak Now (Taylor's Version). Beyonce also announced and started her Renaissance Tour. Rhianna's Super Bowl halftime show left us shocked after she announced her pregnancy with her second child shortly after the performance. 
     Ice Spice made a name for herself as an up and coming artist with her single Boys A Liar hitting number three on the Billboard 100. Ice Spice blew up on the internet as well, amassing almost 8 million followers on Instagram just this past year. 
     Lana Del Rey released Did You Know That There's a Tunnel Under Ocean Blvd in March and announced her tour as well. The extended version of Tyler the Creators Call Me If You Get Lost came out and Jack Harlow released his new album Jackman. In more sad news BROCKHAMPTON broke up and left a trail of drama behind them. 
Pop Culture
     This year's pop culture happenings were off the rails, break ups and get togethers, social media mishaps and awkward interviews. Emrata dated everybody, Kylie Jenner and Timothee Chalamet made it official, and Addison Ray's mom showed up to the VMAs with Yung Gravy as a post divorce power move. 
     Gweneth Paltrow's ski trial was confusing at best, but it made for great reaction images. Taylor Swift and Joe Alwyn broke up causing mass Swiftie outrage, which quickly subsided with the announcement of her dating 1975 frontman Matt Healy. Lashgate with Hailey Bieber and Selena Gomez supposedly "beefing" was short lived but not uneventful. Cole Sprouse appeared in the most awkward interview, embarrassing himself throughout the whole thing  
    Here in Montana TikTok is on the verge of being banned, leaving many of us teens on edge. But all in all it was a good year for movies, TV, music and pop culture, we're hoping for next year to be just as eventful.