Netflix's Bridgertons reign continues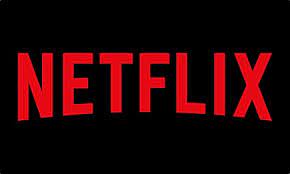 Following the success of Netflick's original Bridgerton, book series turned to a teen targeted historical drama television series, a new edition has been released: Queen Charlotte: a Bridgerton Story. 
The show follows the dramatized life of Queen Charlotte, who ruled from 1761 till her death in 1818, alongside her husband King George III. The show follows a fictionalized act of their time together, emphasizing the many problems they endured like marital consummation, heirs, and mental health issues. All while tieing into the various plot lines that the completely fiction Bridgeton had created. 
The show stars two relatively unknown newcomers, India Ria Armartifio as young Queen Charlotte and Corey Mylchreest as young King George III. Both have some movies and shows under their belts, they have gone under the radar for the most part. While this wasn't their television debut, this certainly put them on the map. As the royal couple, Armatifio and Mylchreest showed tremendous range. 
Unlike her co-stars, the elder version of Queen Charlotte, Golda Rosheuvel is a seasoned Hollywood actress. She had parts in such productions as Lady Macbeth, Dune, and Death in Paradise, among others. Rosheavel has an extensive background in theater as well, giving her a great skill set for being the melodramatic English queen. 
The series has six episodes, all ranging from an hour, to an hour in half. Each episode flashes back into the past and present, with a medium pace throughout. Ordinarily, historical dramas have a reputation for being slow and boring, but for me, the show's plot was extremely engaging and captivating. While the retelling of the historical events were definitely fictionalized, they were well done, with a timely approach. 
The show shares keen similarities with that of Pride and Prejudice (2005) and Emma (2020), showcasing a strong romantic theme, while incorporating historical humor and dramatics. 
The show has had great critical appeal, with Rotten Tomatoes giving a 93% and IMBd a 7.4/10. Personally, I would rate the series 8/10. Good theatrics, good pacing, but nothing I'd dare say revolutionary. 
Netflix is currently in production of the third season of Bridgerton, which will most likely take into account the events of its spin off. However, the release date has not yet been disclosed, but fans are highly anticipated for it after the success of Queen Charlotte: a Bridgerton Story.