Hellgate Wrapped 2022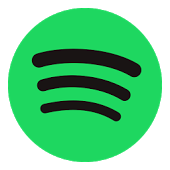 It's every music lover's favorite time of the year, Spotify Wrapped. Year round we await our top artists and songs, and our insane listening time for the year, and then we share. Here are some of Hellgate's Spotify wrapped picks.
     Hellgate students listened to a lot of music this year with an average of 58,706 minutes. One student listened to around 180,000 minutes of music, while another listened to as little as 366 minutes. Hellgate student Logan Gillespie didn't listen to enough music to qualify for a wrapped. 
     Hellgate's top artist for 2022 was, with no surprise, Taylor Swift. A solid 25 percent of interviewees have T Swift on their charts. Some runners up at Hellgate were Conan Gray, Lana Del Rey, Phoebe Bridgers, and Alex G. Honorable mentions include Harry Styles, Mitski, Kendrick Lamar, and Mac Miller. One Hellgate student brought us back in time with their top artist, David Bowie. 
     Hellgate was united in their top genres: Pop, Indie Pop, Rap and Country were in the leading spots. 
     Top songs included E. Coli by Earl Sweatshirt, See You Again by Tyler, The Creator, People Watching by Conan Gray and Motion Sickness by Phoebe Bridgers. One student listened to their top song Jesus the One by Zach Fox a whopping 696 times. 
     Many students don't use Spotify with an anonymous student saying, "I have Apple Music because it is infinitely better." While Hellgate Spotify listeners are a majority, many students use Apple music, with a few using Amazon Music, Pandora, and one even using Youtube. 
      Overall Hellgate had a great year for listening, and many are already counting down for their next Wrapped!