Tennessee Vols Beat Alabama: End of a 15 year streak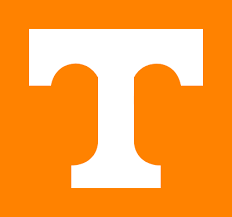 On Oct. 15, the Tennesse Volunteers pulled off what seems to be the biggest win in college football of 2022 at the Tennessee Neyland Stadium when they took the spot of the No. 3 ranked Alabama Crimson Tide. After losing 52-49 on a field goal, the Crimson Tide dropped three places on the AP top 25. This win was devastating for the Crimson Tide fans and a monumental moment for the Tennessee Vols fans.
    When Alabama returned a fumble for a touchdown, Tennessee fans believed this would just be another Crimson Tide win, but after a 15-year streak of being a rival to Alabama, Tennessee was able to pull through in the last minutes of the game to take the win. A missed 50-yard field goal by Alabama kicker Will Reichard during the last 15 seconds of the game, followed by a 40-yard field goal by Tennessee's Chase McGrath put the score at 52-49, confirming Tennessee's victory. As Tennessee coach, Josh Heupel put it, "This is college football at its absolute best," according to ESPN.
     Seconds after the game ended and Tennessee took the win, the ecstatic Voles fans ran from their seats onto the field to celebrate. Amidst the excitement, a group of Vols fans were able to climb up on the field goal and take it down. Carrying it above their heads with pride, the crowd took it from the Neyland Stadium to the Tennessee river where they dumped it into the water. This act of pride will cost Tennessee around 100,000 dollars in fines according to NPR, of which they have already paid off around 18,000 dollars, and are working on raising more.