The invitation Review.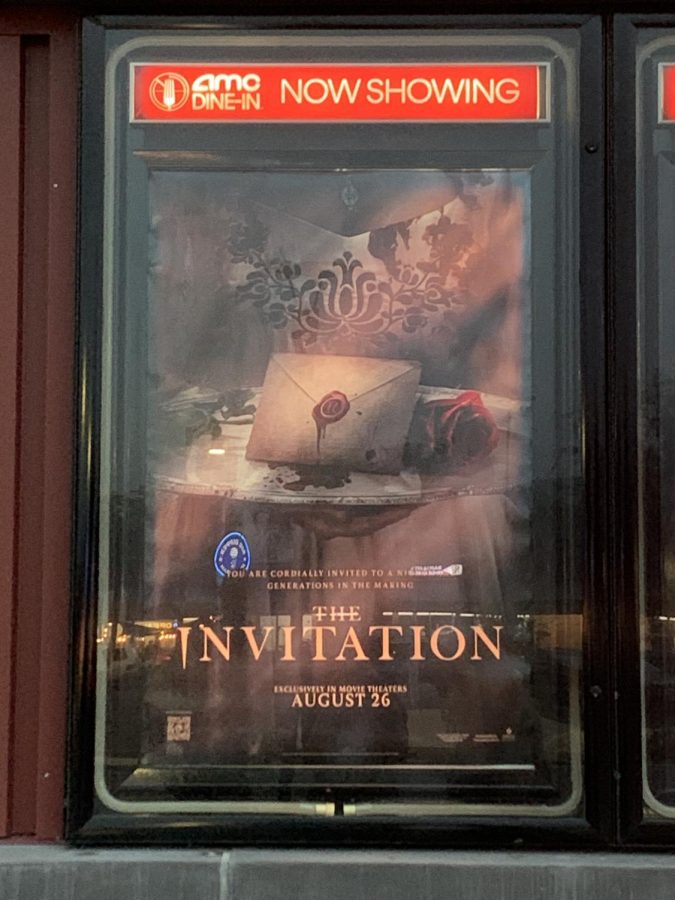 The Invitation is a horror, mystery film produced by Emile Gladstone, directed by Jessica M. Thompson and written by Blair Butler. This film is about a hidden vampire family who lures one of their far relatives in using a dna test. Evie, (Nathalie Emmanuel) starts to fall in love with Walter (Thomas Dohherty) unleashing her mistake. 
I think this "horror" film was fine. It definitely could've used more than a couple "scary" parts.There were only a few times I jumped out of my seat, and I am one to get scared very easily. I saw this film in theaters, where the volume is very loud and it's supposed to make you much more scared than if you were to be at home, so at home I most likely wouldn't have been scared at all. I was very disappointed with the horror title for this movie as It is most definitely a suspense rather than a horror movie.
Now I was very pleased with the mystery title. The idea of a whole family of vampires appeals to me a lot. There were so many mystery parts in the film leaving me on the edge of my seat. I loved how there were twisted parts left and right. The invitation is easy to understand, I am glad it wasn't hard to understand like most mystery films are and how it was easy to follow along.
For how many twisted parts there are I would have thought it wouldn't be so boring in some parts as it was. This is a movie you will most definitely need snacks to keep on pushing through. The actors did a great job on actually doing their part to fulfill the viewers. But the whole story line needed some work for sure. It needed more action and maybe more jump scares, since it is a "horror' film. Also could've used more special effects to make the experience more delightful. When I first watched the trailer I was so excited to actually go and see it. But after the movie was done I was so disappointed. I hoped for more action and fighting, or even a little more mystery.
 To say the least I was disappointed and unthrilled at the end. There were very few parts of this movie that made me light up inside. Overall I would not recommend this movie to the true horror fans and to more of the mystery fans who don't like horror movies at all. I'd honestly give The Invitation 3.5 stars, which is really generous.