Rihanna Takes On the Super Bowl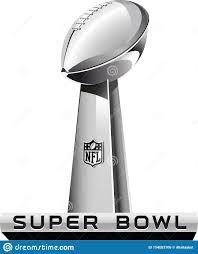 On Feb. 12, 2023, worldwide-known pop artist Rihanna, will take the stage at the State 
Farm Stadium for the Apple Music Super Bowl LVII. She hinted at her decision in her recent Instagram post of a football, as well as official Twitter accounts for Apple Music and the NFL that posted the announcement.
     Rihanna has not released new music since her last album "Anti" in 2016, she also declined an offer to headline at the super bowl back in 2019. The reason for her decline was to show solidarity to Colin Kaepernick. She told Vogue in an interview, " I couldn't dare do that." She said,  "There's things within the organization that I do not agree with at all." Along with her decline, Rihanna has not performed on stage since the Grammy awards in 2018, making her decision even more shocking.   
     Since her last album release, Rihanna has had a number of accomplishments, making her one of the most successful pop artists in the 21st century. For example, Rihanna's one billion dollar company launch, Fenty Beauty, in 2017 as well as her Savage X Fenty fashion show. Rihanna acted in the 2018 movie, Oceans 8. Then in March and April of 2020, Rihanna became a major contributor for Covid relief funding, distributing 5 million dollars to grants and organizations supporting healthcare workers. As well as a large donation to organizations working towards Climate justice in the United states. Along with her professional accomplishments, Rihanna also became a mother. On May 13, 2020, Rihanna and American Rap star A$AP Rocky had their first kid.
     Billboard released some of the reactions from fans after hearing that Rihanna will be performing at the Super Bowl Halftime show, comments such as "When I hear RIHANNA's voice after 6 whole years, the blood that will rush to my veins." These reactions show how surprising this news was. From creating a billion dollar beauty company to having her first child, Rihanna's personal and professional successes outside of the music industry made her choice to perform on what is known as one of the biggest stages for contemporary music today, was the last thing her fans would expect, but they are not complaining.