The Missoula Cruisers and What They Do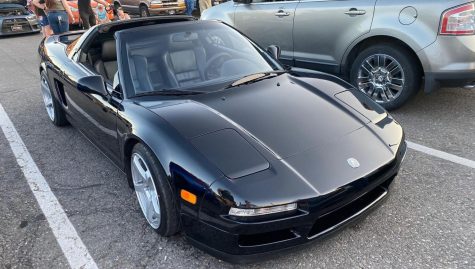 In the movies, car shows look like lot's of fun. Thousands of people from all over the area gather to see people race and show off their beautiful rides. Did you know that we have those same events in Missoula?
The Missoula Cruisers are an unorganized and unincorporated group of car enthusiasts who meet every Saturday at 7pm. Most nights the show is located on Reserve Street. The Ross and Famous Footwear parking lot is where you'll find the majority of the crowd. The Missoula Cruisers were started because they wanted to bring some nostalgia back into Missoula. 
The community there is full of car enthusiasts, tuners, mechanics, and many more of both professional and garage-learned skill. Trinity Lampen, a 17-year-old who has been going to the shows for about a year said the community is "super nice and I wouldn't want anything else." 
There are a few rules everyone follows to make sure everyone has a fun, safe experience. Firstly, no burnouts, doughnuts, or other dangerous behavior in the parking lots. Dangerous driving is not promoted, but everyone knows the feeling of the wind blowing in your face as your zooming down Reserve. The adrenaline rush you get when doing doughnuts. So they have set aside safe spaces to enjoy these aspects.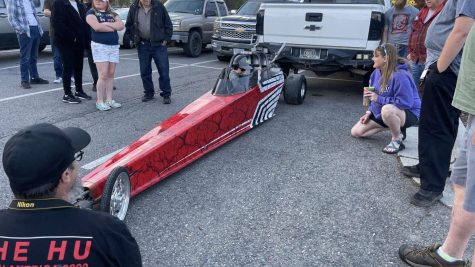 Another rule is to not go around touching and getting in peoples' cars without asking permission. Chances are you will be invited to ride with people you may not know. Safety is a big concern in that situation, so make sure you always tell someone who you're riding with and where you guys are going. Sometimes a cop will show up to shut the show down. You are expected to leave quickly and respectfully. All they ask is that you're safe and respectful to the businesses. As long as everyone follows these simple rules, as they have been, the show is allowed to continue and people will continue coming from all over Montana for this one night a week event.
The car show has many activities for everyone, from watching the show to having races. You can make new friends, and you can admire and talk to owners about their cars and what they've done to them. Allena Avery , a 17-year-old, says her favorite activity is "watching the cars, exploring, and listening to the music." Cars of all kinds are welcome, old, new, sport, antique, or even just cars that catch your eyes. 
People of all ages come to enjoy this experience. You might even see little kids cruising the lot on their own some nights. They spend the night running around to explore the cars and see all their family friends. Pets are allowed if they are friendly and are kept on a leash. Finally, the best thing about this show is that everyone strives to make sure there is no negativity in the community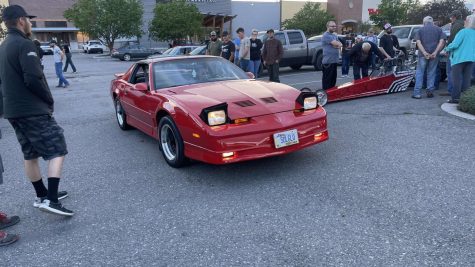 Taylor Callison, a 17 year old, said, "No one wants to listen to someone's negativity." No one wants to hear something bad about their car. Just like you don't want to hear something  bad about your shoes or hair. They really do give just as much respect as you do. 
Tons of people put so much time and energy into their cars for us to enjoy them. They come for everyone to be able to enjoy and admire their hard work. So come watch with us this Saturday!