Elon Musk's Plan For Twitter and What It Means For Us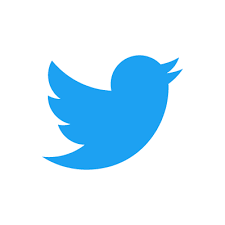 On Apr 25, Elon Musk officially announced that he offered to buy Twitter for a hefty $44 billion dollars. 
     
    The multi-billionaire made a deal to buy the company for $54.20 per share and said he wants to take the company private, improve the product, and promote free speech. What will this mean for users of the social media giant?
     We know Musk wants to take the company private, but what does that actually mean? Well, for starters, Twitter's stock will be taken off the New York Stock Exchange, meaning that it will move to over-the-counter markets instead, they won't have to respond or consult shareholders after making big changes to the company, and the company would most likely be able to not give updates to regulators and Wall Street. Musk has already hinted that he wants to cut the advertising budget, which is the main way Twitter makes money.
     One of the challenges Musk may face if he does decide to cut the advertising budget, is gaining back enough money to pay back the banks he borrowed money from. He used $25.5 billion dollars from a multitude of different banks to help with his Twitter takeover. 
     Since the announcement of Musk's plans to take Twitter private, his Tesla stocks have plummeted by about 20% and the Twitter stocks have hovering around $47.50 which is about 10% lower than Musk suspected they would be. This purchase and drop of his stocks has started to take a toll on his net worth and could be hard to recover from.
     If all goes as planned, Twitter investors would get $54.20 for each share they own. Those shares would then get canceled and cease to exist. In theory, with Musk being the only shareholder, he could do whatever he wanted with the company. 
     These private companies often tend to face much less scrutiny than public companies, as they are not forced to release quarterly and yearly reports to stay compliant with the SEC (Securities and Exchange Commission).     
     If Twitter does go private, it may not always remain that way. Musk would be able to bring the company back public and on the stock market at almost any time that he wanted. He could then resell the shares and make huge profits.