"The Hall" is a Touching Tribute To Stand-Up Comedy
     In a celebration of standup comedy, Netflix launched the Netflix Is A Joke: The Festival. It was an 11-day event with over 250 shows at 30 different venues across LA. Performers included Patton Oswalt, Taylor Tomlinson, Jack Whitehall, Conan O'Brien, David Letterman, Jeff Ross, John Mulaney, and dozens and dozens more. As part of the festival, Netflix filmed and released The Hall: Honoring the Greats of Standup. The Hall was filmed with the help of the National Comedy Center in Jamestown, New York, and will become a dedicated section of the museum. Ted Sarandos, Netflix's CEO said, "Stand-up comedy is more than funny jokes — these artists shape our culture, teach us, and challenge us about the world and ourselves." With Netflix now being one of the largest producers of standup comedy specials, they were an obvious choice to release such a special. Marty Callner directed The Hall and directed comedy specials for Billy Crystal and Steve Martin. Callner said of standup: "Stand-ups have a unique ability to make us laugh and to make us think. Often their social commentary mixed with humor makes them the most effective voices of the moment." 
     The Hall was made to induct the first four greats of standup: George Carlin, Joan Rivers, Robin Williams, and Richard Pryor. Each comic was introduced and discussed by the inductor and a montage of their comedy was played. The event started with an introduction from SNL star Pete Davidson, who performed a somewhat lackluster performance in my eyes. In all honesty, I like Pete Davidson on SNL, but never really liked him otherwise. After Davidson, former Daily Show host Jon Stewart took the stage to talk about George Carlin. Stewart talked about his friendship and admiration with Carlin, starting with when he was a kid and first heard Carlin's "Seven Words You Can't Say on Television" routine. Stewart describes how great Carlin was in the 1970s and how the time was the perfect storm for his career. After talking about Carlin's career, Stewart took the time to talk about his friendship with Carlin. As Stewart pointed out, George Carlin died in 2008, and still comes up randomly because people use his comedy to defend their opinions.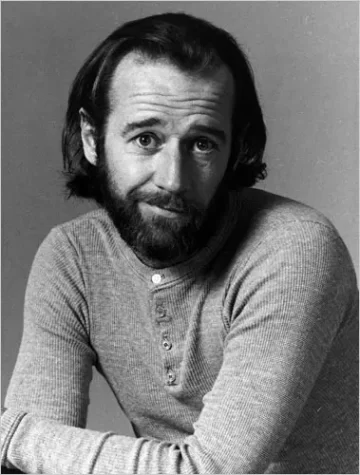 My mom introduced me to George Carlin just after my 14th birthday. I spent an entire weekend and watched all of his specials and loved them all because I found his thoughts not only entertaining, but super accurate and relevant, even today. He's always been one of my favorite comics, and I always have at least one of his specials downloaded to my phone when I travel.
     Following the induction of Carlin, John Mulaney stepped out to talk about comedian and actor Robin Williams. Mulaney immediately said of Williams: "There is no footage of Robin Williams phoning it in." Mulaney talked about his admiration for Williams and how he was just as good an actor as he was a comic. John talked about films like Good Morning Vietnam and The Fisher King and how Williams was able to have so much fun doing what he was doing. Mulaney brought up the idea that comics are comics because of some inner darkness following his 2014 suicide and immediately shut it down because Williams's daughter, Zelda, had always believed that her dad was happiest when he was making others happy.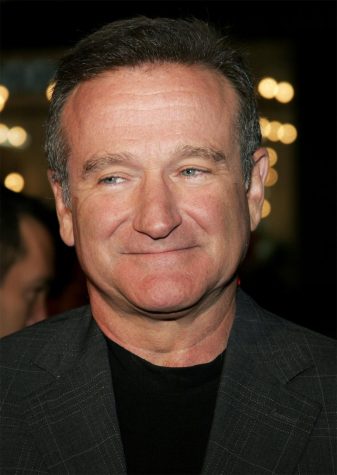 I had first encountered Robin Williams in Disney's Aladdin, as the unforgettable Genie of the Lamp. I loved his movies growing up and remember where I was when I heard he had died. It wasn't until I was older that I knew how he was as a comic; he was this mass of energy and volume and you could tell by watching him that he enjoyed every minute onstage.
     Mulaney then introduced the next presenter, Chelsea Handler. Handler was there to induct Joan Rivers, one of the most influential women in comedy. Handler talked about Rivers' life and how Rivers worked for various jobs before finding success as a comic on The Tonight Show Starring Johnny Carson. The night Rivers performed, Johnny Carson told her, "God, you're funny. You're gonna be a star." Rivers would be made fun of for being herself onstage and was told she was too gossipy at times. Rivers refused to apologize for her remarks onstage and got more brazen as she got older and more successful. Rivers died in 2014.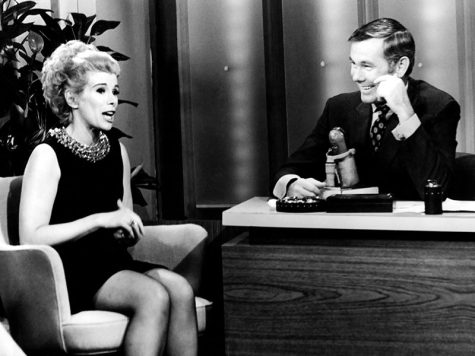 Of all the comics honored in this ceremony, Joan Rivers is actually the one I know the least about. I had seen some of her older clips from when she would work with Johnny Carson, but that was about it. I spent an afternoon just watching old clips on YouTube and Rivers was so hilarious that I wish I had heard about her sooner.
     Following Handler, Jeff Ross took the stage to honor the comedians who died recently, including Norm Macdonald, Bob Saget, Louie Anderson and Gilbert Gottfried. It was really a touching in memoriam section for other trailblazers of comedy who will no doubt soon be inducted into The Hall. Ross concluded the segment by introducing Dave Chappelle.
     Chappelle took the stage to talk about Richard Pryor. Pryor started out by doing all Black rooms and Chappelle once had the privilege to do an opening act for Pryor. During that show, when Pryor was battling his multiple sclerosis and announced that he couldn't finish the show, instead of being booed, people applauded Pryor. Chappelle summed it up for himself: "Without Richard Pryor, there would be no Dave Chappelle." Chappelle then talked about how he released his first Netflix special in the same theater that Pryor shot a special in, his first special after lighting himself on fire as a sucide attempt back in 1980. Pryor even joked about it in a now famous clip of him striking a match onstage and saying "What's that? Oh, it's Richard Pryor running down the street."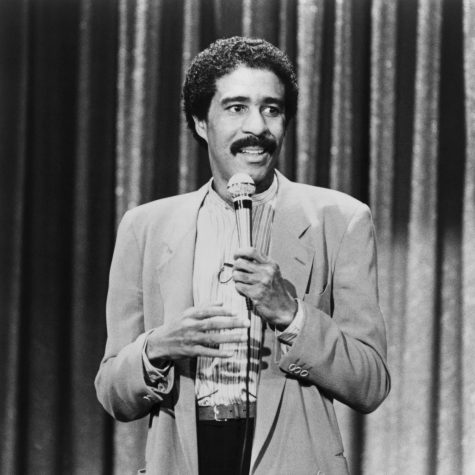 Pryor was another comic I found around the same time as George Carlin. Spotify suggested Pryor after I listened to Carlin for a bit. He's a very funny guy and has a lot of fantastic movies, especially the ones where he stars opposite to Gene Wilder. It's also entertaining to watch old clips of the "rivalry" between him and Carlin.
     All of these comics are fantastic to look up to. I enjoyed hearing about how these comics that I look up to looked up to those four honorees. I've been reintroduced to how great some of them like Richard Pryor and George Carlin are while being introduced to Joan Rivers and Robin Williams. It seems like the Netflix Is A Joke festival will be a yearly event and hopefully, more influential comics will be inducted in a yearly Hall event.