What's Up With Netflix?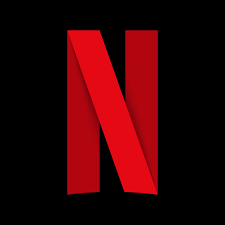 Netflix is on a steady decline. The streaming service has been heavily criticized for the amount of popular or very widely liked shows that have been removed in the past few years. Not only are popular shows being removed, but viewers will now have to start paying more for the remaining shows and Netflix Originals. The basic plan will be increased from $1 to $9.99, the standard plan from $1.50 to $15.49, and the premium plan from $2 to $19.99 per month. 
     In addition to the price rise, the company is also cracking down on password and account sharing. They said that account sharing isn't going to stop, but if you want to share your account with people, you'll have to start paying additional fees.
     It's important to note that Netflix lost over 700,000 subscribers when it pulled out of Russia. This abrupt drop in viewership is also coinciding with a steady decline in viewership as pandemic restrictions ease and people are continuing to find entertainment in other services or even outside. They are expected to lose another 2 million subscribers at the end of this quarter.
     That being said, it still seems like Netflix is going for the 'quantity over quality' mindset that has previously worked for them. But it seems like having lots of shows that are just fine is not better than having fewer shows that are good quality. There are so many streaming services today that if you don't have the shows that people enjoy thoroughly or shows that capture viewers' attention, you will lose many patrons.
     Personally, there are enough shows that I like on Netflix that still make me think it's worth paying for, but that number of shows seems to be declining, and at some point, it just won't be worth it anymore. 
     What bothers me the most about the lack of great shows is that Netflix has a $17 billion budget every year for their shows and movies. You'd think that would be enough to generate at least a few good ones every year, but this just seems to be getting rarer and rarer. I'll admit that they do have some good shows that are popular and I like such as 'Bridgerton' or 'Unbreakable Kimmy Schmidt,' but then again, it seems like money is wasted on things like the 'He's All That' remake with Addison Rae, or 'Tall Girl 2'. One 'Tall Girl' was plenty for me and I think Plenty for quite a few people. 
     I understand that slowing the account sharing might lead to some other people purchasing their own accounts, but I feel like it will lose more people than it will gain which will just put more hurt on the company. 
     I think that at this point, Netflix needs to offer something that other services don't, or even just offer what all the other services offer, to save the company from falling off the top of the streaming food chain.
     To me, it just seems like Netflix is trying to do everything it can to cling to the success it once had dominating the now vast streaming service market.