Say What?! Hellgate Students Travel Around The World During Spring Break
The 2022 spring break included travel for many students at Hellgate High School as COVID restrictions loosened around the world. From Arizona to Ecuador, students traveled all around the world to escape their hometowns for a few days. 
The World Travel & Tourism Council (W.T.T.C.), a council that represents global travel and tourism, predicts that travel from the United States will, compared to last year's travel, increase by up to 130 percent over Easter weekend. 
Travel is a great way to take a break from the responsibilities of school and work while also enjoying warm temperatures that Montana doesn't often have in the spring. 
Let's take a look at some of the destinations Hellgate students traveled to over spring break and the adventures they took on.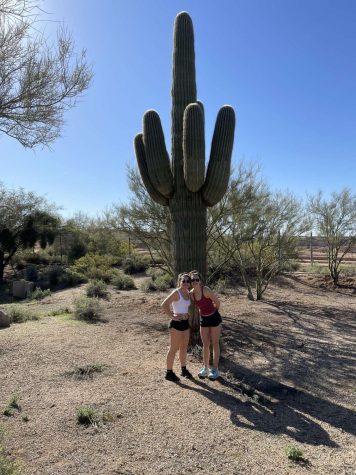 Mia Jakob (Senior)- "For spring break I was grateful enough to go on vacation in Arizona. My best friend Audrey Warren and I went to Scottsdale, Arizona to visit my grandparents and adventure around the Phoenix area. Some highlights from spring break were laying by the pool getting tan and spending time with Audrey and my grandparents. Another highlight was Audrey and I got last minute tickets to Dua Lipa, which was extremely fun! Overall it was a great senior spring break."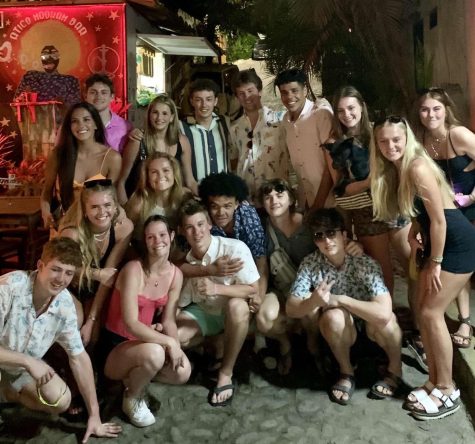 Jake Sweatland (Senior)- "Me and some friends went to Sayulita, Mexico for the whole week. I think the highlight is just us all hanging out around town. We stayed in some houses right in town and spent plenty of time at the pools there. A lot of us went to the beach often and swam or surfed or just tanned. The city was super rural and alive all night with great food and music and performers and we spent a lot of time walking around and hanging out and dancing at a bunch of different spots. We also spent one day on a cruise and went four-wheeling through the mountains one day." 
Iris Swanberg (Senior)- "I went to Ecuador! My sister is on an exchange program in Cuenca so I skipped a few extra days of school to visit her there. Probably my favorite moment was when I did the Swing on the End of the World and thought I was gonna die but in a fun way. But also maybe when we visited the Amazon rainforest (which is where the photo is from); 10/10 would recommend."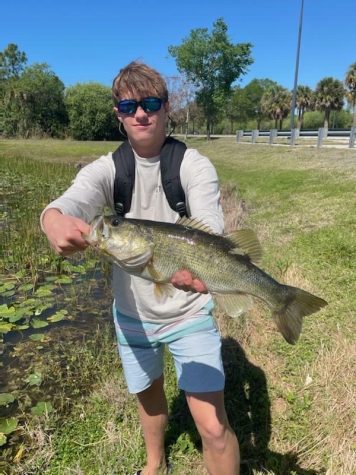 Corbin Weltzien (Freshman)- "This spring break I traveled to Florida to visit my grandparents on my dad's side of the family. We left on an early morning flight out of Missoula, but luckily only had one layover in Denver before landing in Sarasota -South of Tampa. Our first night was pretty relaxed, and we were getting used to the time change. The next day we celebrated my grandpa's 80th birthday with friends and too much food – but the rest of the week was spent on the beach or fishing. I tried eating seafood every meal I could while in Florida. But the highlight of the trip was definitely fishing. I grabbed my backpack and rod every morning and rode a bike to one of several area ponds not far from my grandparents' condo. I easily caught 25 fish on spring break mornings, and I caught the biggest largemouth bass I've ever landed at close to six pounds."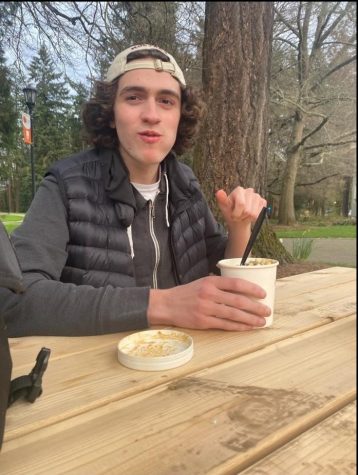 Garon Jones (Junior)- "The best part of my spring break was going to Portland and touring colleges. I got to see my sister and eat lots of delicious food! It also felt great to get a break from school and catch up on sleep!"