Hellgate's Leaky Cauldron Makes a Comeback
It's always difficult to stay awake during the first couple periods of school. Luckily, Hellgate's Coffee Cart, the Leaky Cauldron, is making a comeback. Sara Pierce, one of the parents who helps run the cart, said, "The rumors are true, we are looking at getting the coffee cart up and running again. We closed because Covid shut down in person learning.  We have been waiting for COVID cases to get to a level where it made sense to bring the volunteers and delivery people associated with the cart into the school while still keeping staff, students and volunteers safe."
The Leaky Cauldron plans to open on April 4. The cart will be open Monday, Tuesday and Wednesday from 7:30 a.m. to 1:00 p.m. However, Pierce explained that this may change depending on how the cart opening goes. 
The Leaky Cauldron's return is exciting for many juniors and seniors, but freshmen and sophomores have never had the opportunity to see or order from the cart due to COVID-19. Despite never having the coffee cart at Hellgate, freshman Faith You said,  "I am very excited about the coffee cart opening, as it seems to have been a core piece of 'Hellgate Culture' back before COVID came around. Additionally, students will have access to their favorite drinks at their fingertips, and it will be far more convenient for us."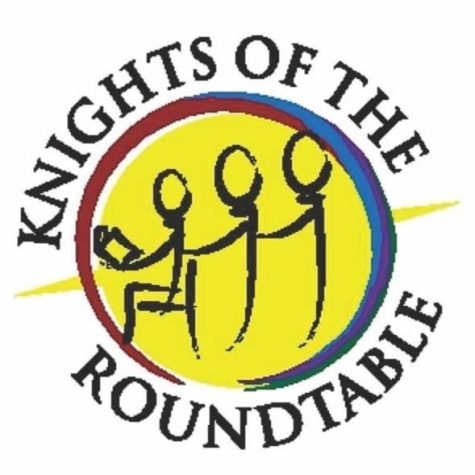 Hellgate's coffee cart will have "a variety of drinks in 12 and 16 oz sizes," said Pierce. Of course coffee options will be available. These include: americanos, lattes and mochas. A variety of non-coffee drinks will also be served: hot chocolate, steamers, chai, italian sodas, cremosas and hot tea. These options are also posted in the cafeteria where the coffee cart will be located. 
Amelia Fogarty, senior, said she is beyond excited to enjoy chai at the coffee cart. She explained, "It [the coffee cart] was always such a great part of my day, I am so happy it's coming back. I missed its presence and I missed how close it was. It sucks having to drive so far to get coffee and it's great to have it at school."
All of the proceeds from the cart "go back to the school to fund programs for students and teachers," Pierce said. However, she also explained, "To make any volunteer organization work, we need volunteers.The problem with having the cart shut down for two years is that most of the people who know how the cart operates had their students graduate or have students about to graduate. We lost or are about to lose most of our parent base." 
The Knights Of The Round Table (KORT) is a parent-based organization that was established in 2007 and is responsible for running and managing the Leaky Cauldron. According to the Facebook page for KORT, the mission it to "raise funds that provide support and financial resources to school-related programs in the areas of academics, languages and arts; and to promote communications and involvement among parents, staff members and students in order to enable and inspire our student body to achieve academic and personal success."   
If you have a parent who would like to join KORT, the organization is always looking for parents who want to be involved. You can contact Sara Pierce at [email protected]. 
When stopping at the cart, you don't have to worry about having cash on you. It also takes credit and debit cards. So stop by the coffee cart after spring break and enjoy tasty drinks located conveniently in the cafeteria. But remember, the cart is run by a group of parents who are new to making drinks. Pierce said, "We are learning as we go. Come by, say 'hi', and be patient while we figure out or remember how this whole coffee cart works." 
After spring break, jump back into school by stopping at the Leaky Cauldron. "We are excited to get back into the building, see your faces, and give back to the Hellgate community," said Pierce.