Knights Compete in State Finals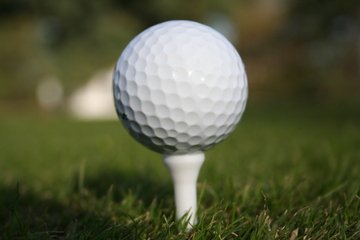 After golf divisionals finished up two weeks ago, five golfers from Hellgate, Willy Philliber, Trey Mattson, Brennan Labbe, Bella Cory and Anna Stensrud, advanced to the state finals. Mattson and Philliber are the top Hellgate golfers and have been pushing each other all season. They feel prepared to face opponents from across Montana.
After talking to Philiber before divisionals, he sounded very optimistic about the season. Philiber is a captain of the golf team and he said that Hellgate has "the best golf team in 6 or 7 years," and that "the team is getting better."
Mattson is another captain at Hellgate, and after divisionals he sounded calm and ready to compete in state finals. Reflecting on his performance in divisionals, Mattson felt like he could have done better, even though he ended up walking away with a medal. Mattson said that divisionals were "hit or miss" for him, however both days he had a great back nine. Mattson said, "I was the weekend golfer on the front nine, and I get to the back nine and that's when the party starts."
Philiber says that he and Mattson  have been "neck and neck" this season, and have been "battling each other for the number 1 seed at Hellgate." Both have enjoyed competing against one another this year, and feel that battling each other pushes them to do better in the competitions. Mattson said the competitive attitude "keeps the season interesting."
Interviewing Philiber after state finals, he said, "I did the best I could have done, but there were definitely a few shots I choked." He shot 82 the first day and 76 the second day, Mattson shot 77 the first day and 79 the second day. Philiber was not surprised to report that Bozeman won the finals. 
Even though Philiber said he felt like he was "putting on marble" at times, he wasn't hanging his head. Despite hoping to get lower scores in finals, he felt that overall, the individuals that advanced to compete at state did a good job of representing the Knights.