Girls Run Missoula Sprints To Make The World A Better Place For Young Girls
     In a world constantly plagued by peer pressure and self-doubt, programs that raise self-esteem, build leadership qualities, and lead to a passion for physical health are essential. Girls Run Missoula (GRM), a program dedicated to third through fifth-grade girls, emerged to accomplish these goals in September of 2020. In just a six-month period, the program has achieved 120 miles of running and completed 20 hours of community service.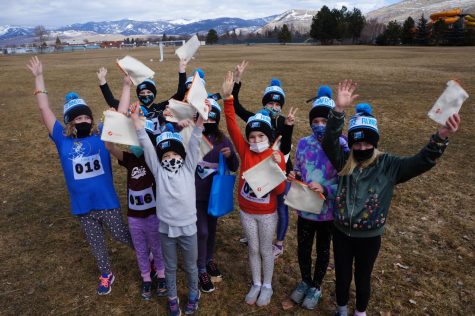 While attending the University of Montana, undergraduate Angela Bridegam developed a business plan to launch Girls Run Missoula in the midst of a pandemic. The Center For Disease Control  (CDC) states, "beyond getting sick, many young children's social, emotional, or mental well-being has been impacted by the pandemic. Trauma faced at this developmental stage may have long-term consequences across their lifespan." 
     Bridegam said that GRM "addresses this with programming that focuses on the physical, emotional and social development of the girls." With limited school hours due to COVID-19 restrictions, Bridegam knew it was the perfect time to start GRM, which would allow young girls to get outside, socialize and exercise while abiding by the COVID-19 health and safety requirements. 
     Bridegam has always had a passion for running, and for over a decade, she has worked with young girls "who have experienced abusive relationships, body image challenges, and anxiety." She believes "this program can help young girls avoid some of the challenges I have seen others face."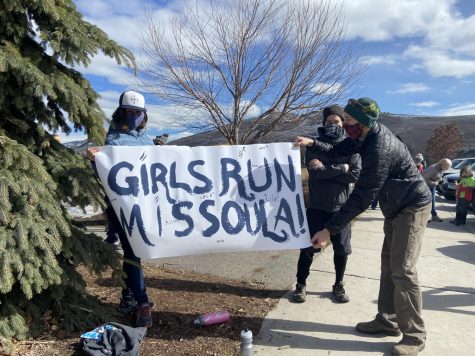 In many aspects, girls are accomplishing things like never before. However, girls' anxiety rates have also been at an all-time high over the past ten years, and confidence levels have plummeted as a result of social media standards and high expectations. "Girls Run Missoula believes that we can change this trend by instilling protective factors such as social connection, concrete support networks, and social and emotional competence," explained Bridegam.
     GRM is also passionate about having teen volunteers involved in the program. Alexis Von Doersten is just one of the many. Von Doersten loves that it is a "place for girls to be in a safe, welcoming environment." There is a constant social media burden to attain a 'perfect' lifestyle and body, and because of this, her favorite part about the program is that "the intentions are not only to have fun running and learn more about it, but [to] build a strong foundation for a healthy mentality about your personal self."
     The program is a great opportunity for high school students to make a change in a young girl's life by volunteering and being their role model. Von Doersten encourages teens to volunteer because "being a role model to girls younger than you can be so empowering for both yourself and the girl. The girls really look up to positive role models and take after our actions." Bridegam explained that the program is always looking for new volunteers to help lead running activities, games and run longer distances with the girls. To learn more about volunteer opportunities, check out girlsrunmissoula.com.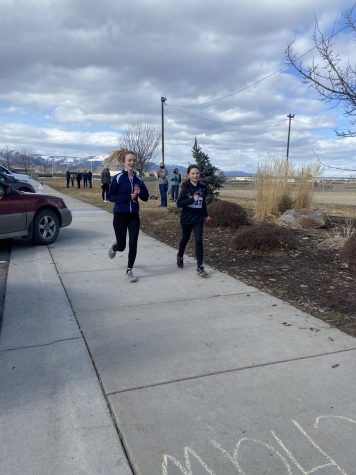 In the future, with the help of Girls Run Missoula, Bridegam hopes "girls will stand strong in the face of peer pressure, accomplish challenging goals, adopt the habit of being physically active, and identify where and how they would like to give back to their community." In a society where girls are often held to such large expectations, it is important to immerse them in experiences to not only build their self confidence, but also engage them in social, physically active activities. The Girls Run Missoula experience is unlike any other offered in Missoula, MT, and is crucial to the well-being of young girls, especially during a pandemic. For more information about the organization, visit the Girls Run Missoula Youtube video.
About the Writer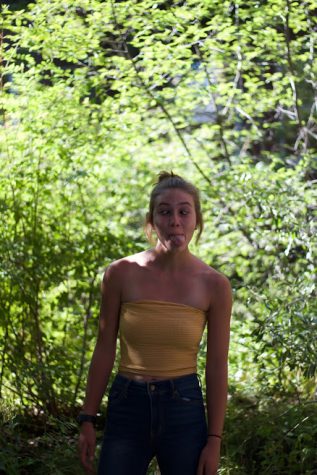 Maggie Vann, Co-Editor
Hi, I'm Maggie Vann, and I'm a senior at Hellgate high school. This is my third year in Lance and first as Co-Editor. I've enjoyed expressing my creativity...