Review: The Apps Transforming the Fitness Industry
When I think of home workouts, those weird home workout videos of the 1980s sometimes come to mind – people doing jumping jacks dressed in tights and leg warmers. However, new technology has slowly transformed the fitness industry, greatly advancing the desirability of working out at home. This process has been accelerated by the pandemic: downloads of health and fitness apps grew by 46% during the first half of 2020, according to the World Economic Forum. 
There are many benefits of exercising at home. For instance, it can save both time and money. The average gym membership costs around $40 per month, while most app subscriptions are around $10 a month. Apps can also positively exploit the addictiveness and rewarding nature of technology, encouraging consistency. 
It's unclear how far digital options will go towards replacing gyms. Personally, I don't think they ever will because of the importance of the social aspect of exercising. Working out alone just isn't as fun or energizing as meeting up with people and pushing through something hard together. However, having a good home workout option can be nice if you're too busy or tired to get in the car and travel somewhere (or if a pandemic hits). 
I tried five different fitness apps, and will be ranking them out of five stars on four different parameters. These parameters include:
Variety – How creative and diverse are the exercises?
Enjoyment – Is it fun?
Cost – How expensive is it, and is it worth the cost?
Effectiveness – Will it actually make you stronger and fitter?
12MinAthlete
This app is great for people with busy schedules who want to squeeze in a short but intense workout. There are options for 12 or 16-minute workouts, each consisting of 30-second rounds rotating between six exercises. The moves are difficult; some of the hardest I've seen are handstand push ups and burpee tuck jumps.
12MinAthlete has a number of negatives. The app only gives you two combinations of body weight workouts, which means if you don't want to do a certain move you just have to skip it or substitute your own. To get any variety, you have to pay $10 a month to unlock more workouts, a price I'm not convinced is worth it. 
Another big negative is that there is no motivational aspect encouraging you to push through each round, just an automated voice announcing when the rounds begin and end. (The voice reminds me of the voice for the pacer test, which brings back bad memories.) The app also expects you to count reps and enter them into the app in between each round, which is unrealistic because there are only ten seconds of rest. Because of that, there's no real way to track your progress. 
All-in-all, I would not recommend 12MinAthlete. Using an interval-timer and creating your own moves would be just as effective. 
Variety: 2/5 
Enjoyment: 2.5/5
Cost: 4/5
Effectiveness: 3.5/5
Overall score: 3/5
Streaks Workout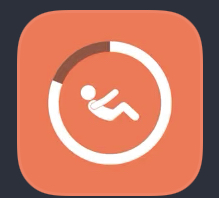 Streaks Workout is similar to 12MinAthlete in that most of its workouts are designed to be short and quick, not taking up too big a chunk out of your schedule. There are 6, 12, and 18 minute versions, as well as a 30-minute version. You can select your own exercises from a total of 30 options, ranging from classics like squats and jumping jacks to moves that are a bit more unusual, such as hip hinges and extended planks. 
The app will randomly select up to six exercises from the ones you select. This element of randomness makes the workout more fun. It can also force you to do new or difficult things you might not normally motivate yourself to do, like burpees (by far the worst move ever invented). However, the randomness can also cause some exercises to repeat way more than others, which becomes frustrating.
Another frustrating aspect of this app is the length of the rounds. They are no more than 30 seconds and are often only 10 and 15 seconds. The transition time is also very short. I felt like I was constantly moving between exercises, trying to keep up with the app. This might be manageable for the six-minute version, but I can't imagine keeping it up for half an hour. 
The app markets itself as "the personal trainer that you actually want to use," which is definitely a stretch. I used it once, and to be honest I never want to use it again. The concept is a good idea, but the actual design is poor. 
However, Streaks also has a non-workout version of the app, which I really like. You can choose certain things you want to accomplish each day, and when each task is marked as done, the app makes a satisfying noise and vibration. I've found having the app on my phone is a great reminder of the things I feel are important to do each day. The streak design is somewhat addictive and motivates me to be consistent. 
Variety: 3/5
Enjoyment: 1.5/5
Cost: 5/5
Effectiveness: 2/5
Overall score: 2.8/5
Zombies, Run!
Zombies, Run! definitely wins the title for most creative. It was released in 2012 and became the highest-grossing Health & Fitness app on the App Store within two weeks. Since then, the app has grown a large fandom. It even has its own Wikipedia page.
The popularity of this app is due to the way it combines gaming with exercise. In the app, you're a survivor of a zombie apocalypse. To stay alive, you have to complete expeditions and escape the zombies. As you run, audio recordings explain the mission objectives, and once in a while, a chase sequence will play, forcing you to run faster. You can collect supplies as you run, too, another video game-like feature to make running more exciting.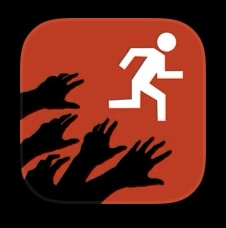 One review on the App Store says, "This app puts all other virtual races and runs to shame." Running isn't something I enjoy very much, and this app helped make it more fun by getting me out of my head and creating an incentive to run faster. Another positive aspect of this app is that you don't always have to run – it also tracks walking. This is a big plus for me, as I'm not a very good runner. 
Although the app is limited to running, there's pretty good variety. If you run a few times a week, there are enough missions to provide a solid few months of running. The cost is decent as well (it's free but with in-app purchases). 
Variety: 3.5/5
Enjoyment: 4/5
Cost: 4/5
Effectiveness: 4/5
Overall score: 3.8/5
Apple Fitness+
Apple Fitness+ came out Dec. 14, 2020. Once again, the marketing is a big stretch. In this case, Apple describes the app as the "future of fitness." This may reflect the company's belief that home workouts will soon become the norm, but there's nothing revolutionary about the app itself.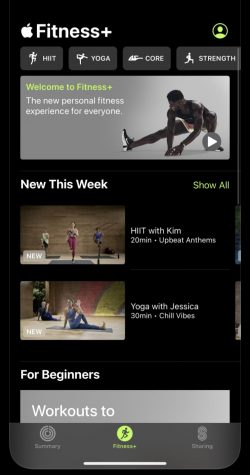 However, the workouts on the app are the best out of all the apps I've tried. Most are short but still a great workout, and the longest are around 40 minutes. Apple Fitness+ has the variety that 12MinAthlete and Streaks lack. There are many different workout categories, from yoga to High Intensity Interval Training (HIIT) to dance. The variety and intensity make it well-rounded and difficult: I'm often very sore the next day.
The biggest plus of this app is the trainers. Rather than using stick figures to demonstrate moves, there are recorded videos of real trainers. It's a bit similar to the design of Peloton, except pre-recorded rather than live. Following real people through the exercises adds energy and makes the workout more fun. It also makes it easier to understand how to do the moves. The app really takes advantage of this personal aspect, giving the workouts personal names like "Core with Betina" and "Yoga with Dustin." The trainers each lead a number of different workouts, so if you find one you really like you can stick with them. 
Despite this, there are some downsides. One is the cost: $9.99 a month or $79.99 a year. Another downside is that it's designed to be used with the Apple Watch. It can still be used without the watch, but there isn't the same motivational aspect without it. It would be nice if the app had more built-in games and competitions to encourage you to keep using it.
All-in-all, the workouts are not something I would want to do every day, but once or twice a week they can actually be pretty fun. Although the price is a little steep, I think the quality is good enough that it's worth it. 
Variety: 5/5
Enjoyment: 4/5
Cost: 3/5
Effectiveness: 4/5
Overall score: 4/5
Fitbod
Fitbod's description on the Apple Store says, "Fitbod's innovative training algorithm will guide you through the right sets, reps, and weight to reach your fitness goals." This is actually pretty accurate. Fitbod offers the most personalization of any of the apps so far. The equipment can be customized, as well as the workout frequentness, fitness goals, and specific muscle groups targeted.
Supposedly, the app studies your past workouts and builds on them, making the workouts progressively harder. I haven't used the app long enough to see if this is true, but there are many favorable reviews suggesting it works well. 
A big positive of this app is that it removes the difficulty of coming up with a plan. Often, I'll decide to exercise but then get overcome by indecision and end up wandering around for 20 minutes, wasting time. It's also annoying to spend time surfing the internet trying to find something. Fitbod solves that problem.
Another benefit of the app is that you can select how much cardio you want to include. Many short workouts on apps such as Streaks and 12MinAthlete create intensity by including a lot of cardio-heavy exercises. This does make the workout more difficult, but sometimes I'm just not in the mood to be leaning over gasping for breath.
 The app also has some other cool features. For instance, there is an option to preview your workout if for some reason you want to know what it will be ahead of time. Just like Apple Fitness+, though, the variety and personalization of this app come at a cost. Aside from the free trial, there's no free version. A monthly subscription costs $9.99 and the annual fee is $59.99. 
Variety: 4/5
Enjoyment: 4/5
Cost: 3/5
Effectiveness: 4.5/5
Overall score: 3.8/5
About the Writer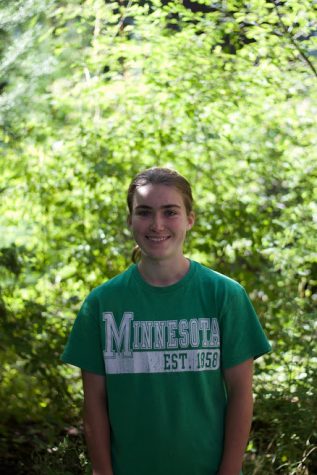 Josey MacDonald, Reporter
Hello! I'm a Senior at Hellgate and this is my second year writing for the Lance. In addition to writing, I enjoy mountain biking, playing cello, and competing...