Eye Makeup – The Rising 2021 Style
     Makeup is often an important part of a teenage girl's daily routine, but now that masks cover up half of the face, it has narrowed in on the eyes. This has created a new 2021 style unimaginable before COVID-19. From face paint to sparkles to eye liner, the options are endless for individuals trying on this new flair. 
      Although masks are destroying lipstick sales for 2020 and 2021, eye makeup has been on the rise as a way to, "express yourself and have fun" according to Kerra Skinner, a Hellgate junior.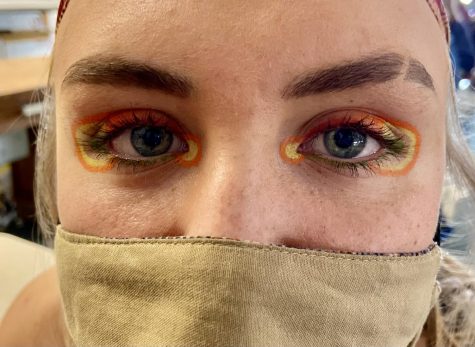 Many influencers on TikTok and Youtube have also found themselves showing off their artistic styles with the hashtag #maskmakeup. 
     COVID-19 has also led to a financial crisis across the world, and although makeup such as lipstick may have been considered essential in the past, why wear it when nobody can see your beautiful smile? According to Beauty-Industry Revenue, the cosmetic industry's income has gone down $300,000,000 from 2019 to 2020, and along with eye products and more than mask products, nail polish has also gone up in sales.  
    Elena Vesovich, a junior at Hellgate, explained, "I definitely think I've been doing eye makeup to spice up my life because it can be so boring to wear a mask everyday!"  
     Ashley Young, also a junior at Hellgate, agrees with this sentiment because, "It's a fun way to spice up a look." Eye sparkles and vibrant eyeshadow have become extremely popular during the pandemic because everyone blends together with masks on, and eye makeup seems to set them apart.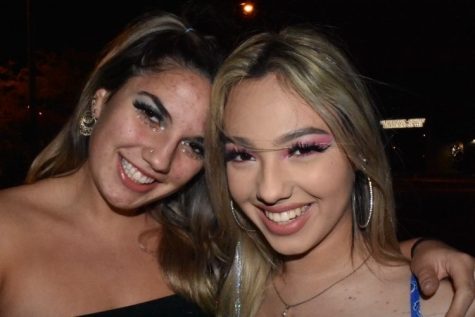 However, Vesovich, Young, and Skinner believe this trend will continue even after masks aren't mandatory, "I do think that after COVID-19 people will still wear eye makeup because it's becoming more normalized and common so it will continue to be popular in the future," explained Skinner.
    In general, eye shadow, sparkles, and other eye makeup weren't as prevalent before masks were mandatory. However, many students have enjoyed adding a little sparkle to their lives with this new trend, and although the cosmetic industry is losing sales in certain categories, eye makeup products have most definitely grown. Beauty is, quite literally, in the eye of the beholder for these high school students. 
About the Writer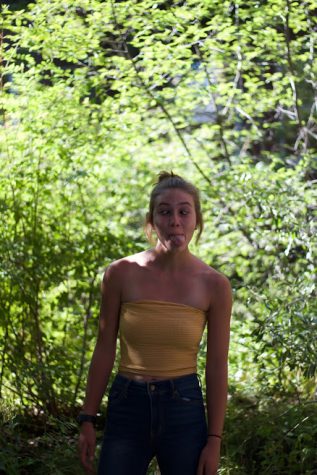 Maggie Vann, Reporter
Hi, I'm Maggie Vann, a junior at Hellgate high school. This is my second year in Lance, and I've enjoyed writing since before I was in middle school....