Progressive Women of Color Won This Election for Joe Biden
     In the days following the recent presidential election, the Democratic Party has seen a growing rift between moderates and progressives. Politicians like John Kasich have recently criticized progressives, while progressives have argued that their efforts awon President-elect Biden the presidency. According to Kasich, "The Democrats have to make it clear to the far-left that they almost cost him this election." This is false. The "far-left" carried Georgia, Minnesota, and Michigan for President-elect Biden, and with those states, the election. Don't let anyone tell you otherwise. 
     Without progressives in Georgia, Minnesota, and Michigan, Joe Biden would have lost this election. As we have learned over the past few days, progressive women of color Stacey Abrams, Rep. Ilhan Omar (MI-5), and Rep. Rashida Tlaib (MI-13) won President-elect Biden those states and pushed him past 270 electoral votes. Respectively, Abrams carried Georgia, Rep. Omar carried Minnesota, and Rep. Tlaib carried Michigan.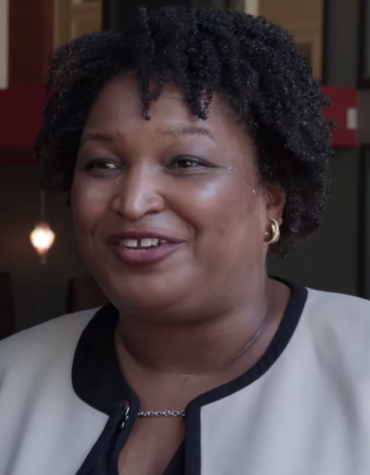 In the Peach State, Abrams has a strong history of combating voter suppression, especially suppression directed at Black people. In 2014, she helped start the New Georgia Project, a voting rights group focused towards the "New American Majority", which includes people of color, young people, and unmarried people. Since the creation of the New Georgia Project, it has been credited with registering 500,000 new voters.
     In 2018, Abrams ran for governor of the state and lost by only 55,000 votes on election day. After the race, Abrams announced that she would be starting Fair Fights Action, a nonprofit devoted to fighting voter suppression across the country. Since then, Fair Fights Action has brought a voter suppression suit against Abrams' 2018 opponent, Brian Kemp, and has worked for increased voting rights in "over a dozen U.S. states," per Reuters. 
     Overall, Abrams has organized efforts to register 800,000 voters for this election, according to the New York Times. Many of these 800,000 voters came from the "New American Majority", and clearly, helped Biden win the state. Biden's initial margin of victory was small enough that a recount was called, but on Nov. 19, it was called in his favor. 
     Moving on, Rep. Omar has been credited with President-elect Biden's victory in Minnesota. In her county alone, 400,000 ballots were cast, equaling an insane 88% turnout. Along with this, Rep. Omar organized & hired masses of people to knock doors across the state months before the election. President-elect Biden's campaign, on the other hand, only started their door knocking efforts in Minnesota 33 days before the election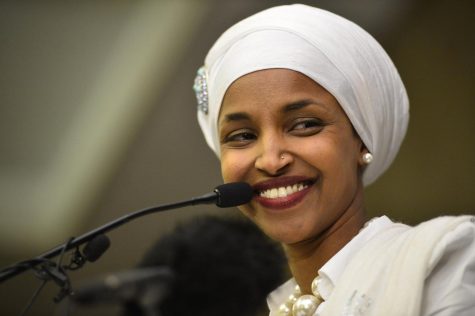 Representatives of the Biden campaign held the position that this would prevent the spread of COVID-19, though as can be seen in Rep. Omar's campaign, maintaining social distancing guidelines while door knocking is clearly possible. However, the Biden campaign's lack of attention towards swing states doesn't end in Minnesota. 
      In Michigan, President-elect Biden's campaign was "invisible". While Trump flags are common in the state, the Biden campaign couldn't even confirm the existence of a field office. In the campaign's place, Rep. Tlaib, among others, led the state to vote blue on election day. The progressive on-the-ground campaign volunteers didn't promise that voting for President-elect Biden would fix the nation. Instead, they argued that Michiganders ought to vote for him and then continually pressure him to enact progressive legislation once he's in office.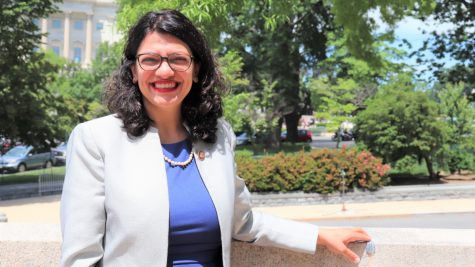 Not only was the Biden campaign invisible in Michigan, the Democratic Party's past actions in the state made him a rather unappealing candidate. As a recent Jacobin article put it, "Joe Biden won [Michigan] by almost 150,000 votes. That didn't happen because the trade policies [Hillary Clinton] and Biden both spent decades supporting suddenly became popular with laid-off factory workers in Detroit or because the way the Democrats touted former governor Rick Snyder's endorsement of Joe Biden played well with the people whose water Snyder poisoned in Flint." 
     Similar to Rep. Omar, Rep. Tlaib likely didn't even need to campaign. Rep. Tlaib's opponent in this election was far-right Republican David Dudenhoefer, who, as a campaign stunt, auctioned off an AR-15 in support of the 2nd Amendment. Dudenhoefer got 19% of the vote. In Detroit, which is represented in part by Rep. Tlaib, President-elect Biden got 94% of the vote. While Rep. Tlaib didn't need to campaign for herself, she tirelessly got the word out about President-elect Biden, and delivered her district – and the state – for the Democratic Party. 
     President-elect Biden's campaign didn't spend enough time in Michigan, and their moderate policies definitely didn't swing voters. Tlaib, among others, used the space left open by the Biden campaign to not only swing the state in his favor, but to also make it clear that voting for him doesn't solve the problems facing Americans, and in fact only moves a roadblock out of the way. 
     In closing, when you hear someone saying progressives nearly cost President-elect Biden this election, first, tell them they're flat out wrong, and second, refer them to this article.
About the Writer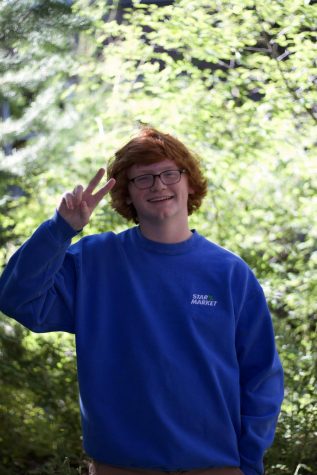 Luke O'Connell, Co-Editor
My name's Luke, I'm editor of the Lance this year, and I'm super excited to be a part of such a great program! I'm a senior at Hellgate, and this...