Hellgate's COVID-19 First Quarter Progress Report
     From day-to-day classes, to extracurricular activities, the students at Hellgate have experienced an entirely different type of learning from what they are used to as a result of the ongoing COVID-19 pandemic. Adjusting to remote learning and following CDC guidelines have brought many challenges into the start of the new school year.
     As the first quarter of the 2020-21 school year came to a close, a student of the Missoula Online Academy, Charlie Conkle, reflected upon what the past couple of months have been like for him. 
     "The beginning of the transition was hard, I was trying to figure out how to learn through Google Meets, but over time it has gotten better and better." 
     Conkle also said that the main problem for teachers was the fact that they had to trust students to be motivated and get work done. Since teachers couldn't directly teach curriculum through these Google Meets, students might not feel the need to pay attention to these conferences. 
     "One positive aspect of it for me is that I can just open up my computer and be ready to learn, as well as being able to get more sleep, but it's also hard to be motivated, said Conkle." 
     Although he believes online school is a great alternative to in-person learning, he prefers in-person education because it's easier to grasp concepts and understand what a teacher is presenting.
     Teachers who chose to teach in the MOA were rushed into adapting to a whole new style of teaching. Brittany Lowney, an Algebra 2 teacher in the MOA, addressed how she has felt about the new form of education. 
     "I'm still learning, but the hardest part was the amount of contact I'm having with students. The normal amount of time I would see a student would be 5 hours a week, but now I'm cut down to 90 minutes a week, and during a regular class I would be able to check-in with each and every student, but we can't get that in this environment." 
     Students in the MOA don't have the opportunity to work together, breakout rooms are awkward as not many know each other, and it feels uncomfortable meeting people in a different classroom setting.
     Although the MOA is one of the largest parts of Hellgate's new system, there were also changes in students' extracurricular activities. Marcus Anderson, a captain of the Hellgate men's varsity soccer team, reflected on how the changes in the season from COVID-19 affected the team's championship run. 
     "We wore masks basically the whole time, besides when we were actually playing, but other than that, the season felt pretty normal." 
     Anderson helped lead the team to back-to-back state championships, and he said that the feeling in the locker room after the win was wild. Everyone was jamming out to music, it seemed as though the Knights had a normal season that led to a big win for the team, but there were thoughts about cancelling the season. 
     "We had a close contact case and my teammate had to quarantine, but luckily we were okay, said Anderson."
     Hellgate has taken on many new challenges this year in every aspect of the school structure, and students have been adapting to the new protocols throughout the first quarter of the new year. The MOA has brought students back to school in a way that doesn't seem natural, but lets students learn conveniently and safely, and the men's soccer team took correct precautions in order to ensure a safe season for the athletes.
About the Writer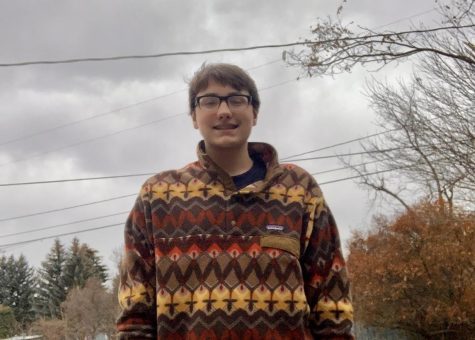 Robby Luceno, Reporter
Hey, my name is Robby Luceno, I'm a junior at Hellgate and this will be my first year working with the Lance! Writing is one of my favorite things to...