Hellgate's Ultimate Frisbee Players Continue Practicing, Reaching for New Goals
     Missoula's high school ultimate frisbee team, the Zoo, has been holding practices at the River Bowl since early July. Amid the uncertainty brought on by COVID-19, the members of the ultimate team have found consistency and community in the weekly practices. 
     This year, the team is led by Hellgate senior Emi Slater. Slater has been on the team for three years and this is her first year as team captain. "I'm really excited and I'm really happy with how the team's going so far," said Slater. "I am a little nervous, only because I do not have as much experience as previous captains, but I'm really hopeful that I'll be able to pick up the slack and we'll be able to get somewhere." 
     In normal years, the team practices with the goal of playing at Spring Reign, one of the largest youth ultimate frisbee tournaments in the world. The tournament takes place in Spokane, Washington, and is attended by middle and high schools teams from all across the northwest. Unfortunately, it's questionable whether the tournament will happen this year. Spring Reign was cancelled last year due to COVID-19 and if the pandemic remains an issue in the spring the tournament will likely be called off again.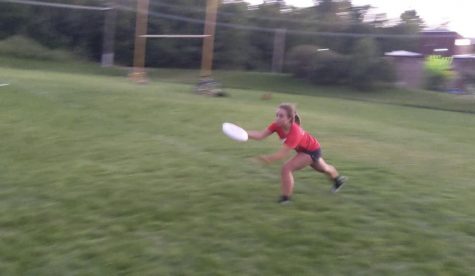 Without a tournament to prepare for, members of the Zoo have had to adjust their goals for the season. For some players, attention has shifted towards recruitment. Slater said her hope is to set up a strong group of players for next year and "have a team ready for the next generation when [COVID-19] isn't such a big issue." 
     Other players are just hoping the season won't be cancelled. When asked about her hopes for the season, team member Mara Parks laughed and said, "I have hopes that we're going to be able to keep practicing."
     Luckily, since ultimate is a low contact sport and it's easy to space out, the Zoo hasn't had to alter their practices too dramatically. "We can't do certain drills because they're close contact. We can't work on offensive drills, where you're trying to get the frisbee from someone," said Parks. Aside from that, practices look mostly the same as they have in previous years.
     There have been other downsides, though. Ultimate is known for being a more laid back sport and many of the games are pick-up, where anyone can join. That's often the easiest way to gather enough players for an actual game. It's also the easiest way to create competition, since tournaments are few and far between. With COVID-19 in the mix, however, spontaneous pick-up games are no longer an option.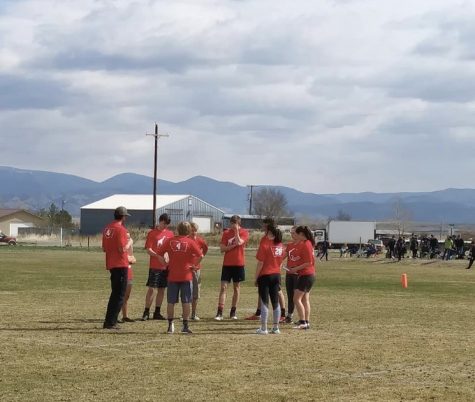 "Sometimes people will come off the trail and be like 'Hey, can we play with you?' and we just have to say no, which is so sad," said Parks. "It's so fun to play with random people and meet new people." The team even had to turn down a former professional ultimate player due to their social distancing protocols. 
      To make up for the lack of scrimmages, Slater has focused more on teaching new skills and techniques. She has also tried to keep practices laid back. "I think that practices will be more relaxed than previous years," she said, noting how fun the season has been so far.
      Although the Zoo is made up almost entirely of students from Hellgate, they are not technically a Hellgate team. "It's somewhat complicated," said Slater. Montana doesn't allow co-ed sports, so sports such as lacrosse and ultimate can't be sponsored by Hellgate or officially recognized as a Hellgate team. 
     This creates some challenges for the players. For instance, not being allowed to put up advertisements in the halls has made it more difficult to attract new members. So far, much of the team's recruitment strategy has been limited to pestering members of the Hellgate band to join the team. "As a result of that, 90% of the ultimate frisbee team is in band," said Parks. There are some positive aspects to not being an official Hellgate team, though. They don't have to worry about school regulations or pay certain fees. It also creates a stronger sense of community. "It's more a student-led activity than anything else," said Slater.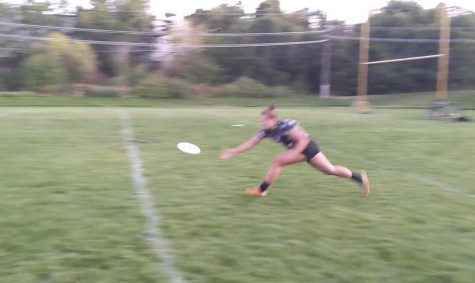 The student driven aspect of the team creates a strong sense of collaboration, which is an important aspect of the experience for many of the players. Slater's favorite part of ultimate is "everybody working together and then making something work, or at least bringing people together who didn't know each other before and then end up being really good friends and working together." 
     In addition to the team aspect, the physical structure of the game was a draw for both Slater and Parks. "I am not a long distance runner but I like sprinting and running, and that's basically it, you just sprint and then stop. And it's a bunch of agility and I really like that," said Parks. Even though Slater is a distance runner, she feels similarly. "Going really hard for a few sprints is really satisfying," she said. 
     The team will practice until winter and then take a break before resuming in the spring (assuming that it's still safe to play). Anyone interested in ultimate is encouraged to join the team. With COVID-19, many things are up in the air right now. Fortunately, frisbees are among them. 
About the Writer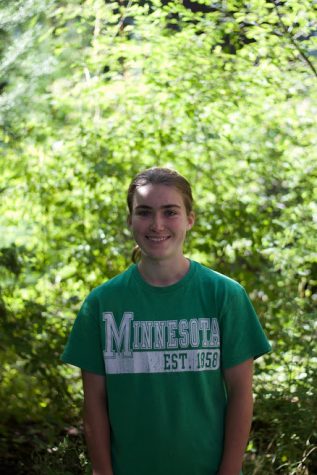 Josey MacDonald, Reporter
Hello! I'm a Senior at Hellgate and this is my second year writing for the Lance. In addition to writing, I enjoy mountain biking, playing cello, and competing...