Reflection on Summer 2020
     The summer of 2020 was one of the craziest, most unusual summers in decades. A pandemic, political and racial unrest, and natural disasters made the news pretty overwhelming at times. Behind the heavy headlines, though, good things persisted. Many joyful and uplifting events occurred this summer in spite of the chaos. These can be easily forgotten, so here is a recap of some good things that happened this summer.
     First, people showed up for each other. The pandemic has revealed some deep infrastructural problems, but it has also revealed people's willingness to help each other out. Missoulians' desire to support each other was most audible through the daily howling at 8 p.m. in support of health care workers. Thousands of people stepped onto their porches to participate. The cheers and shouts could be heard every night for weeks, even when the town had relatively few COVID-19 patients. 
     People have supported local organizations, many of which have strengthened their role in the community. The United Way of Missoula County set up a COVID-19 Emergency Assistance Fund and have received almost $500,000 in donations. The money has supported displaced service workers, reimbursed child-care facilities for extra cleaning expenses, and helped house those in immediate need. Nonprofits like the Missoula Food Bank and the Poverello Center have also helped community members by distributing food and providing shelter. People have done their best to meet the challenges of the times, not just for themselves, but for others, too. 
     People also found creative ways to uplift each other through music. At the start of quarantine, a number of well-known artists live streamed concerts from home. The culmination of these live streams was a digital concert organized by Global Citizen called Together at Home. The show, which featured singers like John Legend, Lady Gaga, and Billie Eilish, raised money for the World Health Organization.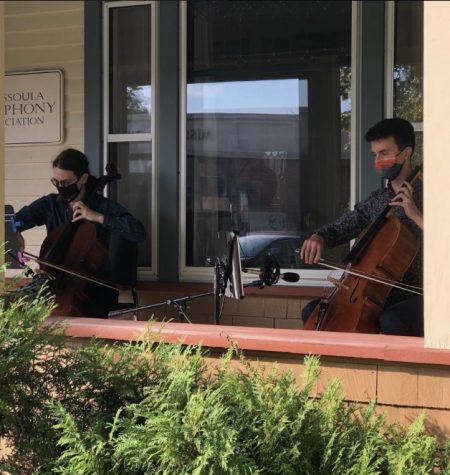 Local artists have found ways to adapt as well. The Missoula Symphony has been holding outdoor rehearsals and moved to online streaming for the upcoming season. Several musicians have also found ways to perform in-person. Principal cellist Adam Collins recently performed a concert from the porch of the Missoula Symphony office to celebrate International Porch Music Day. 
     The Mountain Line bus system has also worked to keep musical performances alive during the pandemic. They have created a live stream series where local musicians perform on one of the company's new electric buses. The bus offers an isolated space where artists can perform without wearing a mask. So far, the bus has hosted local artists Tom Catmull, Elijah Jalil, and Maria Zepeda. The series simultaneously supports local musicians, brings music to the community, and highlights the importance of sustainability.
     Although these performances haven't felt nearly the same as they do in normal times, the chance to see and hear music, albeit in a different format, has been encouraging and uplifting. 
      Another positive event was Democratic Presidential Nominee Joe Biden's adoption of a progressive climate plan. In mid-July, Biden updated his climate action plan, devoting significantly more resources to tackling global warming. 
     Biden received criticism earlier in the year for his lack of commitment to climate-related issues. He did not fully support the Green New Deal, and his policies were not as ambitious as those of other candidates.
     His original plan devoted $1.7 trillion to climate change over ten years. The new plan devotes $2 trillion over four years, significantly shortening the timespan in order to accelerate change. The policy is part of Biden's "Build Back Better" plan, and it frames climate action as not just a necessity, but an economic opportunity. It focuses mainly on implementing green energy, with a goal of 100% clean electricity by 2035 (the previous goal had been 2050). It also establishes a division of environmental justice. 
     The Sunrise Movement, a major environmental group, wrote that "this kind of commitment would have been unimaginable from Biden just a few months ago." The new plan is a major victory for climate activists.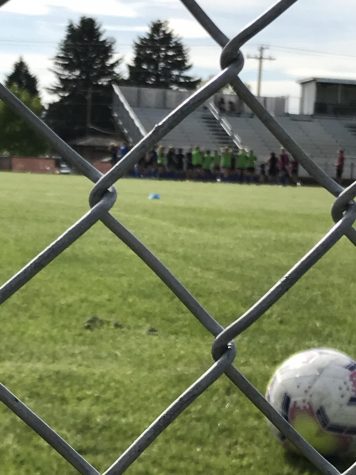 Despite the pandemic, it was a relatively good summer for soccer fans. Several major tournaments took place, including the UEFA Champions League (won by Bayern Munich) and the NWSL Challenge Cup (won by the Houston Dash). On a local level, Missoula had the privilege of hosting women's professional soccer team OL Reign FC for an entire month. 
     OL Reign is traditionally based in Tacoma, Washington, but the club was forced to find a new place to train because of Washington's statewide stay-at-home order. The club couldn't afford to delay training as the Challenge Cup quickly approached, so the managers searched for new locations and Missoula caught their eye. The climate, elevation, and training facilities at UM made it an ideal place for preseason. 
     Missoula doesn't have any professional sports teams, so for many people (especially young kids) the team's presence in the city was a big deal. They trained at South Campus Stadium and nearly every day there were people watching through the fence.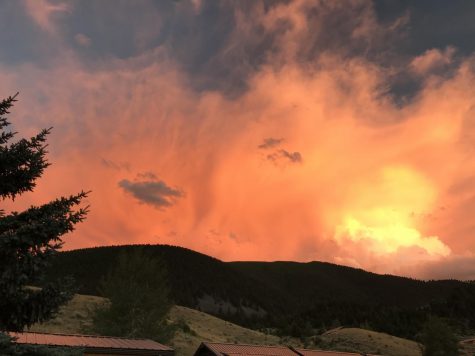 Finally, gorgeous sunsets, decent weather, and time outdoors made the summer more joyful. Compared to previous years,  Missoula survived the summer with relatively little smoke. Only a few days in August were labeled as having unhealthy air conditions. The decent air quality made it possible to do fun things outdoors. Activities like hiking, rafting, or biking provided an escape from quarantine and made it easier to safely socialize with friends. However, there was still enough smoke to create beautiful, deeply colored sunsets. Many summer days came to a close with pink and golden streaked skies. Even small moments like these can bring substantial joy and make the world feel just a little easier to handle.
About the Writer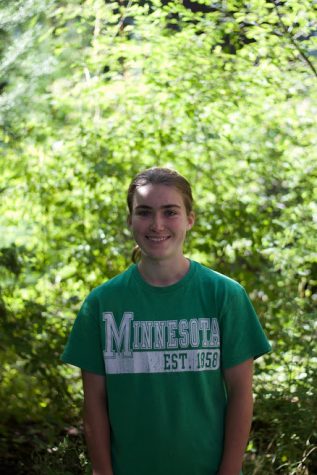 Josey MacDonald, Reporter
Hello! I'm a Senior at Hellgate and this is my second year writing for the Lance. In addition to writing, I enjoy mountain biking, playing cello, and competing...