Rethinking What's Essential
COVID-19 has affected each and every one of us. It has changed our lives, forced us to make sacrifices, and caused us to rethink what is really necessary. In several ways, it has either changed or exaggerated my beliefs about what is essential.
First, and perhaps most of all, this pandemic has given me a new appreciation for our essential workers. Workers defined as "essential" by federal and state governments include delivery drivers, first responders, service workers, farmers, and manufacturers. Many of these jobs are occupied by people living paycheck to paycheck. Most don't receive much compensation in the form of wages and live in the shadows without much recognition. I've come to realize how much we rely on these workers and need what they provide each and every day. We need grocery stores; we need delivery; we need food and materials to be produced. These things are "essential" in the most basic way because we need them to survive.
Of all the people who provide essential services right now, health care workers are perhaps the most important. For me, coronavirus has demonstrated how essential an efficient and well-functioning health care system is.  
This virus, and our country's disorganized response to it, has caused many Americans to rethink the structure of our health care system. In a survey of 2,000 people conducted by OnePoll, 74% of Republicans and 84% of Democrats agreed the outbreak is a sign that the U.S. should adopt universal health care. In that survey, 76% of respondents said that people who contract the virus should not be charged for medical expenses. 
A universal system would help reduce those expenses, mainly for the millions of people who are uninsured, and give more people access to the treatment and care they need. It would help connect hospitals and prevent the kinds of structural problems that are creating shortages right now. It would also reduce the inequality that exists in the current system: predominantly black counties have had much higher coronavirus death rates than white ones.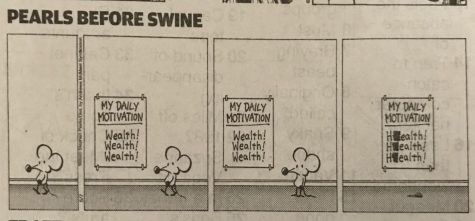 Before the virus, I knew health care was important, but it was never at the top of my list of "essential" policies. This pandemic has revealed how large of an impact it can make. It has exaggerated what was true even before a contagious virus struck: the health of one person affects the health of many others as well. When one person suffers, so do many more. And so does the economy when millions of people aren't able to contribute their full potential. 
Coronavirus has also made me realize the importance of technology. Before, I typically viewed it as a helpful tool or a source of entertainment. During the pandemic, it has become not just convenient, but necessary for social connection and for maintaining a sense of normalcy. Technology has become essential in our society: whether it's online orders, communication, school, or work, we rely on technology. It widens our options enormously. It's difficult to imagine how much more devastating this pandemic would be without the power of technology.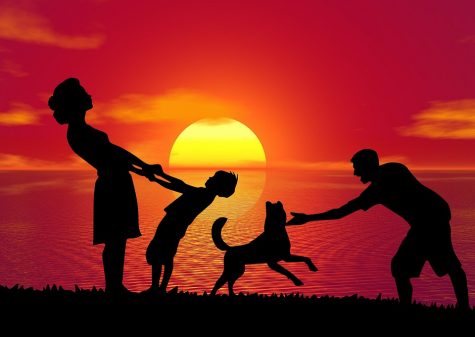 COVID-19 has also caused me to rethink how essential social connection is. I've realized the extent to which social interactions bring joy and value to our lives. Whether it's shaking somebody's hand, sharing a meal, or standing within six feet of another person, quarantine has made me appreciate all of the small things in our usual routines that made life normal and pleasant. When this is all over, I know that I won't take other people's presence for granted. This virus has emphasized the importance of family and shown how essential it is that we care for each other. It's easier to adjust to other people's presence than their absence.
Finally, coronavirus has made me rethink the importance of living in the present. In an extreme way, it has shown how quickly everything can change. So many scheduled events have been cancelled that it's essential we do things because they give us satisfaction and joy in the moment. The future is unpredictable, so it's important to find happiness and gratitude even in the small things.
COVID-19 has changed life dramatically, but that isn't entirely a bad thing. At the very least, it has caused people to view things in a different way. It has forced us to take a step back and reflect, which has created new perspectives and ideas that might change life for the better once this pandemic has ended.