Say What?! Has COVID-19 Affected Your Recruiting Year For Track and Cross Country?
     The coronavirus is affecting everyone's daily life and altering what is the new "normal." One aspect that has been greatly affected is sport recruiting for college, especially spring sports such as track and cross country. Hellgate juniors Renn Stearns, Miles Colescott, Sage Brooks, and Emily Ratz give us some insight on what recruiting is looking like for them.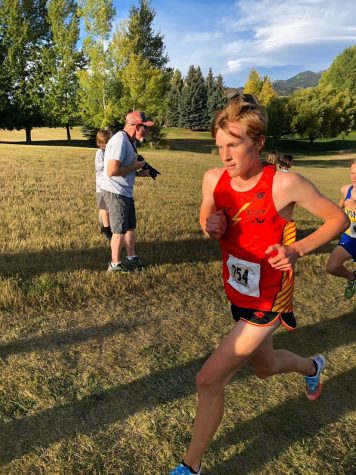 Renn Stearns –
     "It definitely has impacted my recruiting in obvious ways, like not being able to race and improve, and not being able to show coaches how much I am improving. In some ways it has helped, like giving me extra time to focus on communication with coaches and possibly makes it easier to get into a better program since they have to focus on the aspects outside of your ability."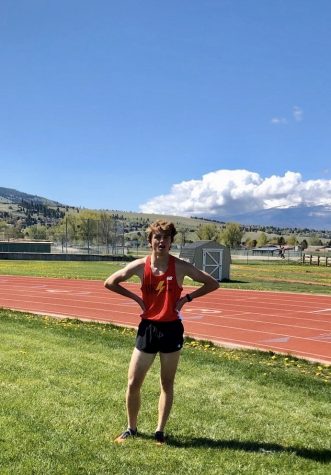 Miles Colescott-
     "Typically, junior year track is a very important time to run.  Since you will have likely committed before track senior year, junior year track times give college coaches a good idea of how fast you are, since XC courses are very variable.  I needed to run well this season, since I didn't have quick times from sophomore and freshman track. Anders (Hellgate's Cross Country coach) has given us workouts throughout the quarantine, and we have done two time trials to gauge our speed so far.  We are going to do another one in a few weeks, and the MSU XC and Track Coach is going to try and put on some meets this summer, if that is allowed. These will all be nice, but it's not a perfect replacement unfortunately."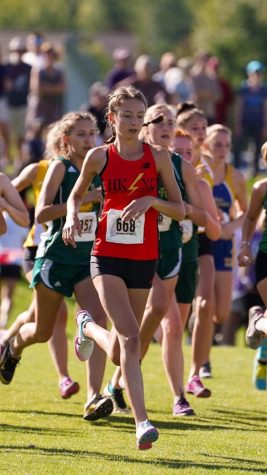 Sage Brooks-
     "Oh my, it has definitely had a giant impact on recruiting for me. Since everyone is in quarantine, coaches have started working really hard on recruiting. When everyone was in school I would email, text or talk on the phone with maybe one coach per week. Now I am talking on the phone, texting and emailing coaches almost daily because we all just have a lot more time. Also, now that there will be no track season and we can't meet as a team to practice, a lot of college coaches are asking me a lot more about my training and what I have been doing to stay fit. They also always ask me about if I may have any opportunities to race this summer and run some faster track times."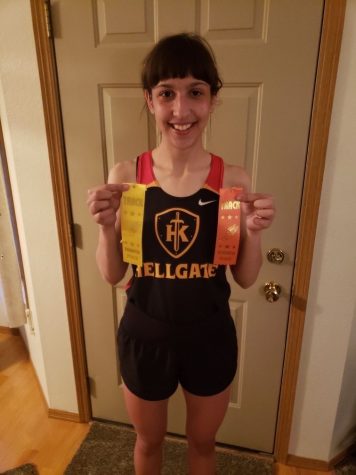 Emily Ratz-
     "Yes, unfortunately COVID-19 has affected my recruiting year for sports – with MHSA canceling the 2020 track season, I don't have any times representing my junior season, which is very important in the recruiting process, as that is when college coaches seem to take notice and reach out to prospective student athletes. I would absolutely love to compete as a track athlete in college, so it is very disappointing, because as a sprinter, the one season I can count on, is the spring outdoor season. Of course it is so important to be proactive and reach out as student athletes, but there is a point where coaches are ultimately looking at your times, and with this lost season to improve on them, I don't know how likely it is that I will compete at the college level. After my performance last year, I was very much looking forward to a great season with my teammates. The uncertainty going forward is what I think everyone, including myself, is concerned and disappointed about."
About the Writer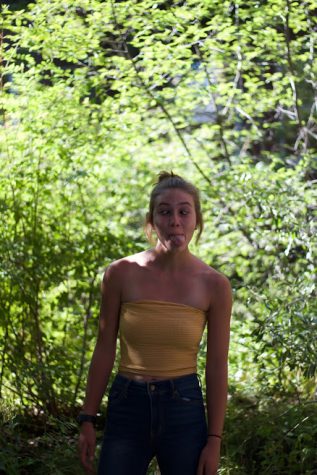 Maggie Vann, Reporter
Hi, I'm Maggie Vann, a junior at Hellgate high school. This is my second year in Lance, and I've enjoyed writing since before I was in middle school....