Standardized Testing Vs. COVID-19
     When COVID-19 began sweeping across the world, everyone knew this new sickness is one that will change how society and the world works as a whole. One of the many affected areas is college admission and standardized testing. Ivy League schools, such as Harvard and Cornell, have already temporarily dismissed the ACT and SAT as a requirement for admission. Most Montana schools also plan to waive the requirement for the time being.
     When the coronavirus was just an emerging thought to Americans, juniors in high school were hard at work studying for the ACT, which would soon come when they returned from Spring Break. However, that changed when schools shut down for the rest of the year. Soon, what seemed important began being waived by colleges all over the world.
     According to the National Education Association, from around 1875 to the end of World War 1, the development of new testing instruments began being utilized and launched around the world. The goal was to assess students to decide if they were prepared for college. In 1901, the College Entrance Examination Board was established and they began launching these new exams around the U.S.. Since then, the tests seemed to be proven helpful and have been incorporated as a requirement for almost all colleges. The coronavirus is changing something that seemingly has remained unchanged for around 100 years.
     The new lack of requirement for standardized testing is affecting juniors looking ahead and enrolling in colleges. Abby Kendrick, a junior at Hellgate, said, "I think that standardized testing has become less important at the moment with everything going on in the world. Some colleges are not enforcing standardized tests to apply because, as juniors, we can't currently take it."
     Many people are also in a debate about whether or not standardized testing should continue to be a requirement to enroll in colleges. Kendrick said, "I am honestly conflicted on if standardized testing should be waived or not, I think it's important, but there are also a lot of things I would change about it." She thinks that it causes a lot of stress on students that could potentially have an effect on how well someone may test, which could make it less accurate than colleges would like it to be.
     Gillian Sherrill, however, has slightly different views. She said that the majority of her top schools are "test optional" for the next 1-3 years and putting more emphasis on curriculum and extra curricular activities. Sherrill said, "I do believe all universities should waive the testing requirements. Standardized testing was actually invented by eugenicists in the late 19th century and it unfairly favors white, American born students, given the cultural norms of American society." She also said that it isn't the best form of test taking, and can't see other characteristics such as work ethic.
    COVID-19 is forming new norms as it continues to change everyone's lives, and will continue to have a huge impact on schools and standardized testing.
About the Writer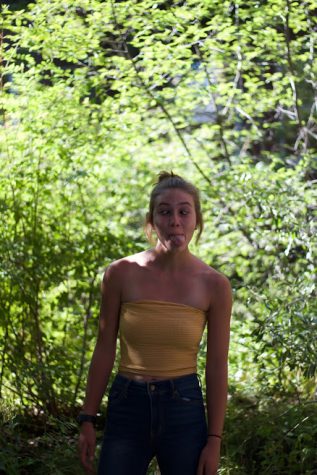 Maggie Vann, Reporter
Hi, I'm Maggie Vann, a junior at Hellgate high school. This is my second year in Lance, and I've enjoyed writing since before I was in middle school....