Music Shapes the Present and Future for Several Hellgate Seniors
By the time they are seniors, members of Hellgate's band, orchestra, and choir have to make important decisions about their future. One of those decisions is how seriously to pursue music. Oscar Duffield, Mason Martin, and McKenna Quirk have been greatly influenced by music, and they all plan to continue with it throughout their lives. 
Oscar Duffield is a member of the Hellgate band and the Missoula Youth Symphony. He has played piano since age 6 and French horn since age 10. Music is an important part of his life and he devotes a lot of time to each instrument. "I practice as much as possible and listen to music all the time," he said. 
He has participated in many music-related experiences throughout high school, but his favorite was performing with the All National Symphony Orchestra, which is composed of some of the top musicians in the country. He also said hearing the Chicago Symphony Orchestra play Mahler's third symphony was one of his favorite musical experiences. 
Duffield plans to continue playing music next year, and even considers doing it professionally. He is inspired to continue playing by "hundreds" of famous musicians. A few include pianist Valentina Lisitsa, and French horn players Radek Baborak and Sarah Willis.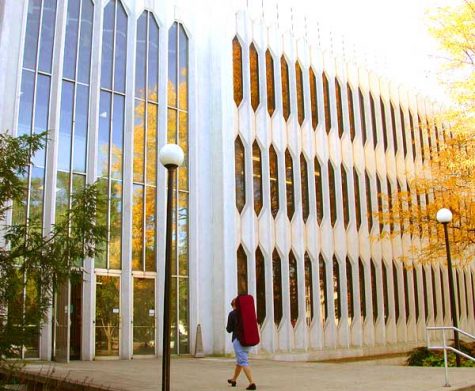 He hasn't decided on a college yet, but music programs are a large factor because he wants to major in horn performance. "I haven't heard from all programs yet, but I will likely attend either St. Olaf College, Oberlin Conservatory of Music, or UM," he said. If he ends up at UM, he also hopes to major in piano performance. Next week, he is auditioning at Oberlin.
Music has also been extremely important for singer Mason Martin. Martin joined choir because of his love for music. "Music has always been the thing I go to feel better, and choir has always been the class that makes my day," he said. "Music can do anything. It can tell stories, entertain you, and leave you feeling better."
Martin is a member of the Chevaliers, who were invited to perform at All-Northwest this year. The Chevaliers also performed with Foreigner at their concert earlier this year, which Martin said was one of his favorite experiences. 
He is inspired by Michael Jackson, Amy Whinehouse, Lady Gaga, and Stevie Nicks. "I know that this is a group of very different people, but all of them have the confidence I strive to have," he said.
Pursuing music professionally is something Martin has thought about, but he's unsure whether he would want that. "There are other things that I want to do, but no matter what I choose, music will still be in my life forever," he said. 
McKenna Quirk has had a passion for music since a young age. She is currently the concertmaster of the Missoula Youth Symphony and a member of Hellgate's advanced orchestra. For Quirk, music has been important largely because of the impact her teachers and peers have had on her. "Each of my private lesson teachers have been wonderful role models for me over the years. They have taught me how to maintain positivity and how valuable hard work and dedication is," she said. 
Quirk began playing violin when she was five years old. When she was six, her family moved to Pinedale, Wyoming and she briefly stopped playing because there weren't any teachers in town. But she returned to the violin quickly. "I had such fond memories of playing that I felt like I had to start playing again," she said. "When I was in second grade my mom and I found a violin teacher who lived about an hour and a half away, and I started having weekly lessons," Quirk remembered. "I've been playing ever since."
Quirk's favorite high school musical experience was playing in the pit orchestra for the musical "Into the Woods" when she was a sophomore. "The entire experience was so new, exciting, and refreshing," she said. "I truly felt like I was a part of something greater than myself." 
Quirk is inspired by violinist Hilary Hahn because of the purposefulness of her playing. "She has an ability to be incredibly effective in her playing without being overly showy, and she is very efficient in her technique," she said. She is also inspired by the passion some of her friends have for music.
Quirk hopes to be a veterinarian, and science programs are the biggest factor in her college decisions. She plans to continue playing music, though, and will likely join student ensembles. "I want to make sure that I always keep the music community in my life, and that is a way I can do so in college," she said. "I would not be the same person I am today, either creatively or on an individual level, without the music community." 
No matter where they end up or what their future holds, Duffield and Quirk will continue to inspire others through their playing. Music has been, and remains, an important part of their lives.