Big Sky Documentary Film Festival Visits Hellgate High School
     As Diversity Week takes a new shape at Hellgate, the school's Flagship Program arranges new opportunities for students and staff. Around three dozen students attended the films shown at Hellgate, along with around a dozen people from the staff. 
     Flagship Coordinator Arza Hammond arranged the Film Festival's visit to Hellgate. He said that, "My goal with bringing films into Hellgate High School was, first of all, the Big Sky Documentary Film Festival is a really cool event in Missoula, it's one of the biggest documentary Film Festivals of its kind in the United States and definitely in the Northern Rockies." Hammond also stated that he, "Wanted to give kids here access to those stories and to the exposure of different issues here in Montana and in the world."  
     On Feb. 18, the Big Sky Documentary Film Festival travelled to Hellgate High School to begin showing clips that filmmakers from all around the world have composed. The festival draws in over 200 artists, and around 150 non-fiction films are presented. All of the talent in Downtown Missoula attracts over 20,000 people to view the films during the 10-day span. However, the tradition began in 2003 and was only a seven-day event at the time. This year,  they began showing films at Hellgate High School, both during the lunch period and after school, versus during Diversity Week.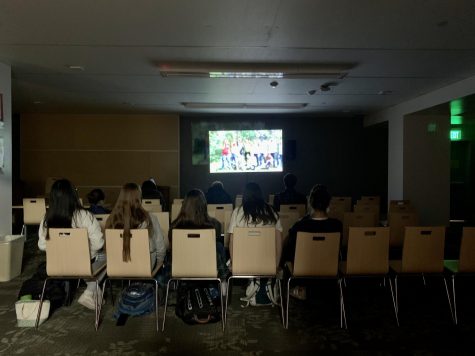 The first film shown at Hellgate was the Buffalo Unity Project. It was a film focused on how American bison were being pushed to the brink of extinction in the late 1800s. However, today the Dakota and Nakoda indigenous people have been reconnecting their youth with the bison through the Buffalo Unity Project. It is a 21-minute film that was featured on Feb. 18 during Hellgate's lunch period. 
     The next films were shown on Feb. 20, both after school and during lunch. The film shown at lunch was Blackfeet Boxing: Not Invisible. It features Frank Kipp who opened the Blackfeet Boxing Club in 2003, and since then has trained more than 500 boxers on the reservation.
      Later in the day, Healing From Hate: Battle For The Soul Of A Nation, was shown. The film shows Life After Hate, an organization that was founded by skinheads and neo-Nazis. The director, Peter Hutchison followed a group of counselors while they tried to reform individuals and offer support to different communities. Iris Swanberg, a sophomore at Hellgate, attended the film. She said that she enjoyed the film and that it was a really eye opening, informative film that was well made. 
     Lastly, on Feb. 21, both Bobcats On Three, and The House That Rob Built were featured both at lunch and after school. Bobcats On Three, shown at lunch, was a story of the Paradise High School Girls' basketball team after California wildfires destroy their entire town.
     The House That Rob Built was sold out at the Big Sky Documentary Film Festival and was a unique experience for Hellgate students to get to attend for free. It featured Rob Selvig, who took the coaching reigns for a women's basketball program known today as the Lady Griz. Selvig also made a surprise appearance at the film shown Friday night which was the Flagship Coordinator's favorite part. Hammond said that his favorite film was The House That Rob Built because he's a, "Huge basketball fan and I think it's a unique story to Montana."  
     These films feature talented filmmakers and will be something you don't want to miss. Amelia Fogarty, who attends the Big Sky Film Festival annually, said that, "The film festival is a great cultural experience to learn more about where we live, other places in the world, and it's really fascinating." Hammond hoped to bring the Big Sky Documentary Film Festival to Hellgate high school again next year. Hellgate High School students had the unique opportunity of attending these films for free thanks to the Flagship Program. 
About the Writer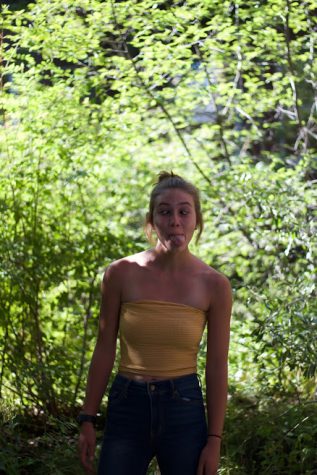 Maggie Vann, Reporter
Hi, I'm Maggie Vann, a junior at Hellgate high school. This is my second year in Lance, and I've enjoyed writing since before I was in middle school....