Boston Celtics Management Leads the Team to Success
     As the Boston Celtics' rebuild period comes to a close with the acquisition of Kemba Walker from the Hornets, and the development of young stars Jaylen Brown and Jayson Tatum, head coach Brad Stevens and general manager Danny Ainge deserve recognition. 
     Helping the team to the playoffs five out of his first six seasons, Stevens is clearly one of the main reasons for Boston's success in the past few years. Along with that, he's helped bring the Celtics to two Eastern Conference Finals, both against the Cleveland Cavaliers, in 2017 and 2018. Ainge has also been crucial to Boston's success, making near perfect trades and making great draft day decisions like Jaylen Brown and Jayson Tatum.
     Let's talk about Stevens first. Though he's found some success in the playoffs, Stevens has really shined in his player-development skills. Overall, he's helped develop many young players, and brought the best out of older ones.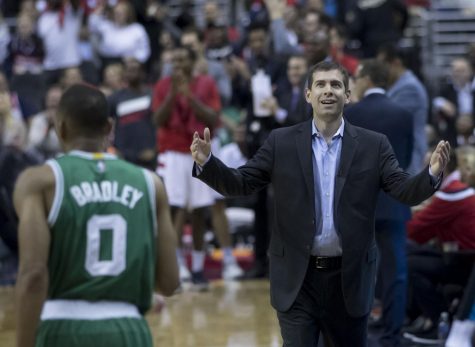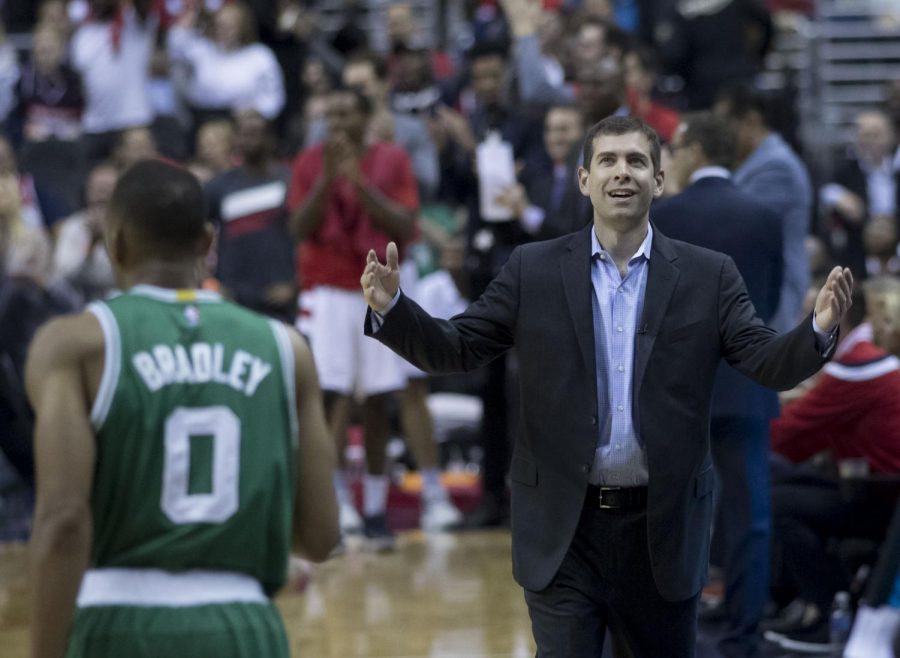 Specifically, Stevens helped point guard Isaiah Thomas in a big way. On his three years with the Celtics, Thomas averaged 23.4 points per game, 5.8 assists per game, and 2.6 rebounds per game, putting up some of the best stats of his career under the watchful eye of Brad Stevens. These stats didn't go unnoticed around the league, as in 2017, Thomas finished fifth overall in MVP voting, coming in ahead of superstars like Stephen Curry and Giannis Antetokounmpo. 
     Some would argue that the career high stat lines that Thomas earned during his time with the C's were purely due to skill, or a lack of talent on the team, but more than that, it can be chalked up to Stevens' coaching presence. Proof of Stevens' skill can be found during Thomas' tenure with teams like the Phoenix Suns and Sacramento Kings, in which he averaged worse stat lines than he did while playing in Boston, with worse teammates, under a different coach, showing that despite having more control over the court, Thomas didn't capitalize like he did on the Celtics.
     Another example of Stevens' coaching prowess is third-year player Jayson Tatum. Drafted in 2017 alongside players like Donovan Mitchell and Lonzo Ball, Tatum has been one of the stars of the 2017 draft class. Since then, he's shown consistent improvement throughout his career, increasing his points per game nearly 8 points over the past three years, while the two players drafted above him, Markelle Fultz and Lonzo Ball, continue to struggle. Tatum is just one example of how Stevens has helped young talent get better. Another is Jaylen Brown. 
     Brown is a similar player to Tatum, as they're both forwards, but Brown has had a bit more experience, as he was drafted in 2016-17. In the 2018-19 season, Brown had some struggles, which Stevens clearly helped him through. Recently, in an interview, Brown said that he "dealt with anxiety and self doubt" during his third year in the league, but that the season was important for him, as it made him realize that "[he's] not going to beat [himself] this year."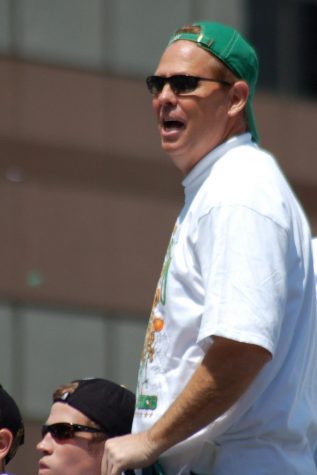 Now, let's talk about Celtics player-turned-GM Danny Ainge. After a successful career, with 8 seasons and two championships with the Boston Celtics, Ainge returned to the team as general manager in 2003. Though the team struggled in Ainge's early years, ending the 2006-07 season with an abysmal 24-58, they quickly turned around due to Trader Danny's monumental executive abilities.
     After the terrible 2006-07 season, the C's knew they needed to make changes. In fact, things were so bad in Boston that star small forward Paul Pierce requested a trade to a contender. Danny Ainge, in just his fourth year of management, made arguably the biggest trade of the year, trading for Kevin Garnett and Ray Allen while retaining Paul Pierce, forming the first Big Three of the 2000's.
     Another example of Trader Danny's GM skills was his trade for Kyrie Irving in 2017. Though Irving would not turn out well for the Celtics in the long run, his decision to trade an injured Isaiah Thomas to the Cavaliers was a good one, as it got rid of a faltering, injured player while acquiring a new one. In fact, after this trade Thomas ended up moving from the Cavs to the Lakers, and has moved another two times since then. Overall, both the Celtics' GM Danny Ainge and coach Brad Stevens have shown their skills over and over again, and are a sure reason for Boston's recent success.
About the Writer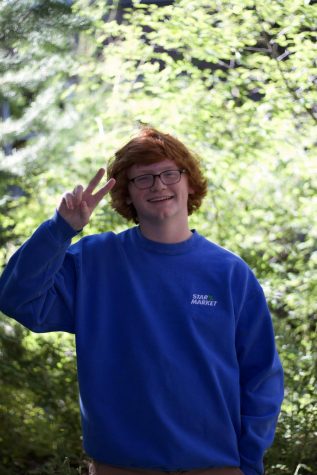 Luke O'Connell, Co-Editor
My name's Luke, I'm editor of the Lance this year, and I'm super excited to be a part of such a great program! I'm a senior at Hellgate, and this...