Greta Thunberg Named 2019 Person of the Year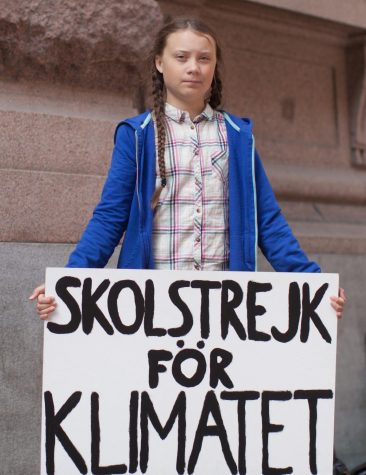 No year can be defined by a single person, but often, certain people come to our minds as having been especially important. Each year, TIME magazine names and profiles a "Person of the Year." The title goes to the person who influenced the news the most (in either a positive or negative way), and embodied what was important about that year. 
Person of the Year is ultimately decided by TIME's editors, but an online poll allows readers to contribute suggestions as well. The title does not always go to a single person. In 2018, it was "the silence breakers" – people who spoke out against sexual abuse, including the leaders of the Me Too movement. It can even be given to an object. In 1982 it was "the computer," and in 1988 it was "the endangered earth."
On December 11, Swedish climate activist Greta Thunberg was announced as TIME's 2019 Person of the Year. At 16 years old, Greta is the youngest person to ever receive the title. 
Thunberg's rise to fame began in 2018 when she started skipping school to protest outside Sweden's parliament, calling for stronger action on global warming. She organized a school climate strike movement called "Fridays for the Future," and was joined by more than a million other students worldwide. 
Thunberg is known for her powerful, and often confrontational, speeches. She has traveled the world to speak about climate change, addressing world leaders at the United Nations, speaking on the TED stage, and appearing on numerous talk shows. She was nominated for the Nobel Peace Prize this year, but didn't end up winning it. 
TIME's decision was criticized by some. The majority of votes in the reader poll were for the Hong Kong protestors, and some people believe it should have gone to them. President Trump criticized the decision, describing it in a tweet as "so ridiculous," and telling her to "chill out." (Trump was also nominated for Person of the Year).
There are enough influential people and movements in the world that the results will always be controversial, no matter who wins. However, there is no doubt that Thunberg has made a big impact on the world. "She has succeeded in creating a global attitudinal shift, transforming millions of vague, middle-of-the-night anxieties into a worldwide movement calling for urgent change," wrote TIME. 
Thunberg has become the voice of the climate movement. Her courage and determination have inspired millions of people worldwide, including people in positions of power, to take action.