How To Be Trendy This Winter
     We know that clothing is a necessity for life, especially in winter, because it's freezing. Us Missoulians get the delight of living in an area where when it's winter here, you're going to be cold, and you're going to need to wear warmest of the warm clothing out there. Of course, function over fashion, but is that really a true statement? We think that Hellgate has some pretty good fashionistas, and think they might have some tips for us all when it comes to looking good and staying warm throughout the winter! We decided to ask the Hellgate fashionistas what the top clothing items are for winter 2019-2020, asking one boy and one girl from each grade what their favorite winter clothing item is.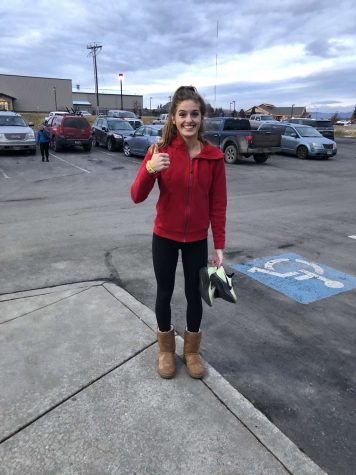 Piper Pfister and Brennan Dumont, both seniors at Hellgate, said that shoes are their go to, especially warm ones during winter. Piper said that Uggs are her favorite. "They aren't the most stylish, but they keep your feet warm, and they are practically a blanket for your feet." This is probably the best explanation for Uggs. They really are a "blanket for your feet" because of the thick comfiness. Ugg boots come in many different sizes and styles, along with a variety of colors, the most recognizable of which is the classic brown boot with white fur on the inside.. Another one of Uggs' benefits is that they always keep your feet toasty, some would say it's the best part about them! However, Brennan expressed that white shoes are not the way to go, given the ground is white due to the snow, and is sometimes dirty. "You couldn't see your feet, and that would be weird." He would prefer to wear darker shoes. He didn't say that warm shoes were important, but as long as the shoes aren't white, they are the perfect shoes for winter. Aside from shoes, Brennan likes a classic pair of pants and jeans "of all colors." He's not terribly picky when it comes to what type. As long as they do the job, we all know Brennan will be satisfied with his pants choice for the day.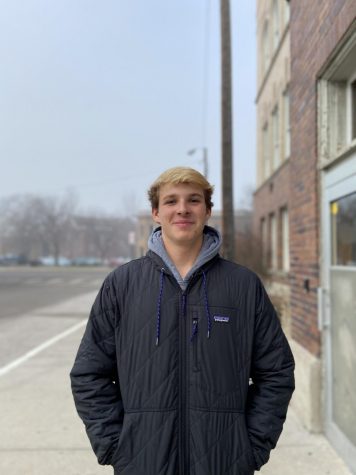 Liam McMahon and Kaylee Rammell, both juniors at Hellgate, said they like jacket. "Really anything warm, and as long as the color and style isn't ugly, it's automatically a yes for me," Liam said. He was pretty vague, not specifying a brand. He didn't seem to care what brand it would be, as long as its doing the job and keeping him warm. Liam would prefer a jacket color of dark blue, black, and light or dark grey, and would hate to have to wear a brown colored jacket, as he finds it unflattering. Kaylee said that she likes a good old fashion jean jacket to go with any outfit, as it goes with  sweats, jeans, leggings and even skirts. Jean jackets will fit any look you decide to wear, especially if you want to "dress up" your look even a tad. It looks nicely over sweatshirts, or even a nice dress. Jean jackets are the go to for any outfit.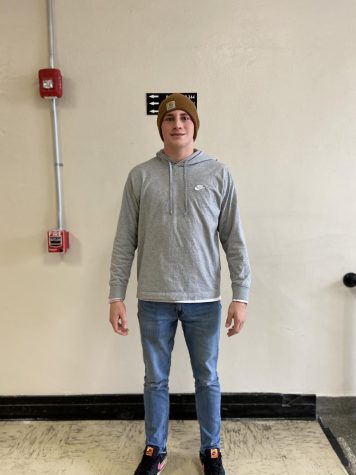 Perry Paffhausen, sophomore, said that she likes "Patagonia down coats and fleeces." They are comfy, stylish, and they keep you incredibly warm. There are many different styles and colors of Patagonia fleeces to choose from. Whether it's the same style coat, but in different colors, or if it's the same coat, everyone seems to have some form of Patagonia, even if it's really old. Patagonia has a lifetime warranty, so if your item breaks or isn't satisfying you, simply send it back and get a refund, exchange it, or get the item repaired. Ian Finch, who is also a so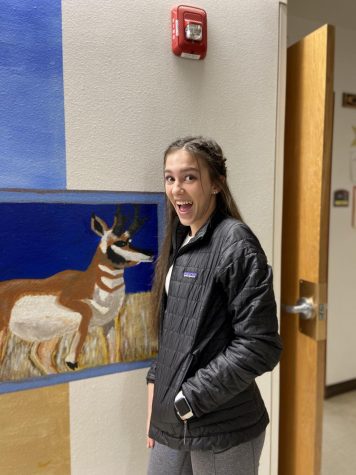 phomore, said that he likes "the layer look." Along with his layers on top, he likes to wear jeans or sweats on the bottom. "Shorts can be a little cold," but are still acceptable when you're feeling the mood. Along with that, Finch has to "admit that I do like a nice beany to keep my head nice and toasty." Ian caves in when he knows the beanie is an option. They are warm, and are one of the less ugly hats out there.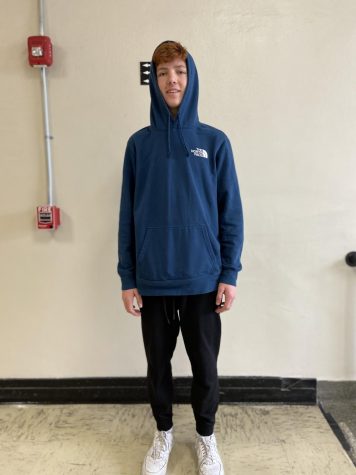 Connor Dick didn't pause at all when he replied that he likes the "relaxed sweatpant with puffy coat and a sweatshirt underneath look." Again with the layered look. Boys tend to like this look at Hellgate. Connor and Ian have very similar style. Connor thinks that white shoes are the way to go. "Boom, your feet [are] gone," Connor said. Connor said that he thinks that shorts are not the most ideal clothing ideas for winter, however he really does love himself a good quality pair. Phoenix Marshall says her favorite item to wear is "a down vest." This classic, comfy coat is perfect to stay warm and fashionable in the winter. However, you might just want your core to stay warm. Or even your arms get too hot and just need your insides to stay nice and toasty when you are outside in the freezing weather.  Vests have recently been making a big comeback. Most brands tend to carry vests, and they are all great to satisfy you and warm you up. Patagonia and North Face are the most hyped vest at the moment, but other brands will satisfy your needs as well.
       After reading this, hopefully, you feel like you're able to come to school feeling like one of the most stylish people here. You can now stay warm and look good while doing all your daily activities. Once you begin rockin' these styles, you will be looking like the best of the best at Hellgate. Thanks to all the fashionistas at Hellgate who gave us their helpful advice, now all of Hellgate can look their absolute best and stay warm.