Senior, Rollie Worster is a star player for both Hellgate football and basketball
Rollie Worster, senior at Hellgate High School, is a multi-sport fanatic. He is a guard in basketball, and has been playing football as a quarterback since third grade. Worster already has a scholarship for basketball at Utah State, and is enjoying his senior year at Hellgate.
Worster encourages young students to get involved in sports. He said, "Work hard, listen to your coaches, and do whatever you can to help the team."
The varsity football quarterback is 6'3″ and his jersey number is 7. The team has won more games than they have in around 25 years. Worster said, "I just think we've had a core group of guys come up since freshman year, and we've kinda just been working hard in the weight room and field; and I think success comes with that." 
Worster likes both football and basketball equally. However, he likes football more right now because that's what season he's in. The quarterback has gone to Hellgate all four years of his high school career. He chose Hellgate because he heard the school was getting a new coach his freshman year, and he wanted to be part of the team. Since then he's been a core player for both of the sports he's active in. Just this year Worster has made eight touchdowns, has had 10 two-point conversions, made 31 pass completions, and has passed an average of 158 yards per game.     
The senior athlete will start at Utah State College at the beginning of next year for his basketball career. Worster committed to play with the Griz his sophomore year, however, he uncommitted to playing with the University of Montana and reopened his recruitment. Junior year he received the state's best class of 2020 basketball prospect, and won the Montana Gatorade Player of the Year award in the 2018-2019 year. In September of 2019 Worster committed to playing with Utah State on a scholarship.
Worster is reported on multiple platforms as, "By far the most athletic player across the state." He's been a core player for both the Hellgate basketball and football teams. Worster will continue his legacy in college as he continues to show off his athleticism. 
About the Writer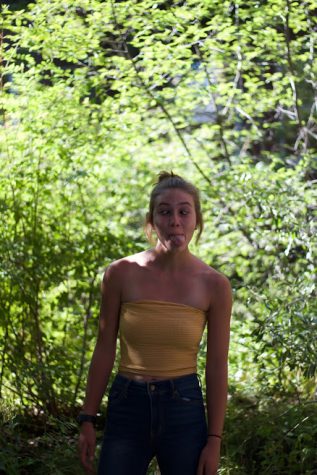 Maggie Vann, Reporter
Hi, I'm Maggie Vann, a junior at Hellgate high school. This is my second year in Lance, and I've enjoyed writing since before I was in middle school....