US Open Brings Excitement, Sets Records
Sweat dripped off Nadal's face as he slowly bounced the tennis ball, preparing to serve. His jaw was set and it was easy to tell how badly he wanted to end the game, to clench the victory. Across the court, Medvedev looked tired but calm. There was hunger in his eyes. Nadal sent the ball flying, landing near the center line, and Medvedev's return went out of bounds. Nadal collapsed onto the court before rising to celebrate his victory. 
The U.S. Open final, played September 8 in New York City, was one of the closest and most exciting in the history of the tournament. After the 4 hour and 50 minute match, Rafael Nadal walked away with his 19th Grand Slam singles title. He is now only one trophy behind Roger Federer, who holds the record with 20. 
Daniil Medvedev, a 23 year old from Moscow who has four singles titles, began the game down two sets and a break. But he won the third and fourth sets 7-5, 6-4, making an incredible comeback. Nadal won the match by just two games.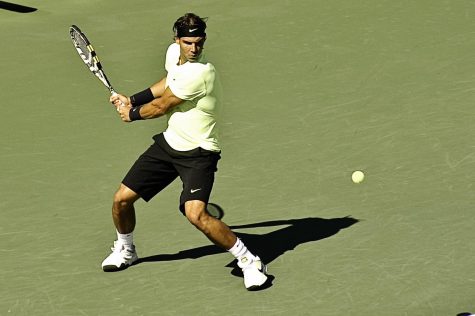 737,872 fans attended the match, setting a new U.S. Open attendance record. Medvedev credited the crowd after the game, saying he knew he had to leave his heart on the court for both himself and for them."I think they saw it and they appreciate it. I'm thankful to them for this," he said. 
The women's final between Bianca Andreescu (No. 15) and Serena Williams (No.8) was played the day before the men's, on September 7th. Andreescu gained momentum early, and won the match 6-3, 7-5, becoming the first Canadian to win a Grand Slam singles title. Williams, who has won 23 major titles, received energy and support from the crowd, but was disappointed with her performance. "I honestly don't think Serena showed up and I have to figure out how to get her to show up," she said in a post-match press conference. 
Despite the disappointment of Williams and some other big names like Federer and Osaka who were defeated before the finals, there was no shortage of action, exciting tennis fans around the world.