Hellgate's Fall Sports Are Starting Their Seasons Off Strong
With fall sports kicking into gear comes the need for a student section and supporters for our Hellgate Knight athletes. Volleyball, football, soccer and cross country are all starting their seasons off on the right foot. Hailey Oien, a sophomore at Hellgate, said, "This year is sure to be one of the best sports years for Hellgate. I just feel like us as athletes have matured a lot this year."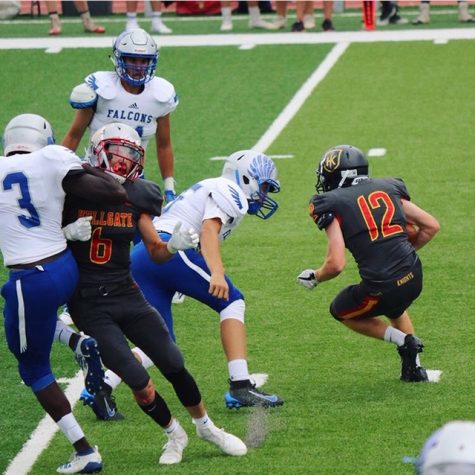 Alex Covill, a freshman at Hellgate, plays for both the JV and varsity volleyball team.  "They (prospectors) can be very encouraging and bring lots of energy to the court," she said. Be sure to come to the next home volleyball game on Sept. 17 at 7:00 against Flathead. Bring your friends and your supportive energy the volleyball team needs to beat Flathead! 
 Most people are aware of the football season starting off strong. Sept. 6, the Hellgate Knights varsity team took a sweeping win, the final score being 39-0. What a game! Last year, the Knights football team broke their 57-game losing streak, winning their first game in almost seven years. The Knights football team is starting off their season strong, so be sure to attend the Homecoming football game Friday, Sept. 20 against Flathead at 7:00. It will be one you don't want to miss! 
Cross country had their first meet on Sept. 5 in Missoula. Hellgate is already showing off the skill it has this year. In all of the girls races a Hellgate student took first. For freshman Annika Kendrick took the board. Sophomore Abby Kendrick took first for the sophomore/junior category. Lastly, Hellgate senior Sabrina Bryant took first. For the boys races Hellgate also showed of talent. In the sophomore/junior category Ignatius Fitzgerald took first and in the senior category Ian Curtis took first. Overall Hellgate's cross country is starting off strong already. Knight's cross country has their next meet at Bridger Creek at 3:00 on Sept. 14.
The final fall sport at Hellgate is soccer. Last year, Hellgate's varsity boys soccer team went to state and competed with Bozeman. They lost by one point, the final score being 2-1. The girls varsity soccer team was ranked second in the state behind Skyview. The soccer teams had their first games Sept. 5 at the Rattlesnake fields. They both swept away their opponents, Butte. The boys took the win 13-0, and the girls finished with a score of 6-0. Be sure to attend their next game Tuesday, Sept. 10 against Big Sky.
Hellgate's fall sport teams seem to be dominating this year. Go support Hellgate's soccer, volleyball, football, and cross country at their next games/meets. You will be sure to have a ton of fun cheering for Hellgate's teams while they fight for the win against their next opponents!  
About the Writer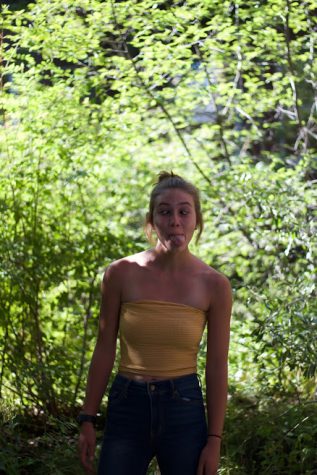 Maggie Vann, Reporter
Hi, I'm Maggie Vann, a junior at Hellgate high school. This is my second year in Lance, and I've enjoyed writing since before I was in middle school....