Democratic Candidates Battle for Support as Next Debate Approaches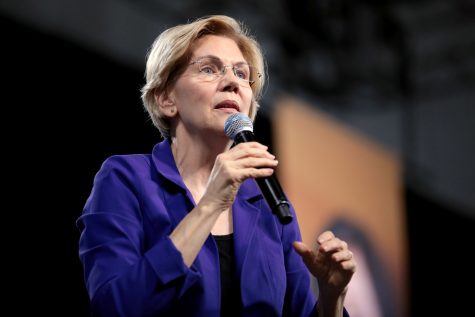 Although the presidential election is still more than a year away, the third Democratic debate is fast approaching. The field has narrowed significantly as only ten candidates have met the debate qualification requirements so far (130,000 unique donors and 2% support in polls). The debate is scheduled for the night of September 12, and is being hosted by ABC. Joe Biden, Bernie Sanders, and Elizabeth Warren will be center stage as they continue to lead current polls. 
Former Vice President Joe Biden is the current leader and has won a lot of support among both black and older voters. He is running largely to beat Donald Trump, saying in April that "we're in a battle for the soul of America." His campaign is advertised and structured around helping the working class. He supports raising the minimum wage, universal background checks, and expanding the Affordable Care Act. 
Bernie Sanders follows in second. His campaign is structured around health care and college for all, and while he has been criticized by some for being too extreme and "socialist," he maintains strong support among his base of voters. He has defended his views, saying in the last debate that he gets "tired of democrats who are afraid of big ideas." His age is also a concern among some voters, as he will be 79 on election day.
Elizabeth Warren has been steadily rising in polls over the summer. She is progressive, similar to Sanders, and supports ending unlimited spending in politics, Medicare for All, making college free, implementing a wealth tax, and eliminating the electoral college. So far, Warren has done well in the debates and has avoided becoming a target for attacks. 
Although Biden, Sanders, and Warren continue to lead polls, this is in part due to name recognition, and the upcoming debates will give the lesser known candidates a chance to stand out and receive more press coverage. 
The structure of the previous debate, hosted by CNN, received criticism for not giving the candidates enough speaking time, and for pitting them against each other, encouraging personal attacks. Many of the candidates have said that they should be united, focused on defeating Trump rather than attacking each other. Although their policies differ, many of their positions on issues like climate change and gun control are similar. ABC has extended the speaking time by 15 seconds, hopefully allowing for more in-depth explanations and debate, rather than quick soundbites on complicated policies.