Vital Voices Hopes to Stop Misconduct at Hellgate
Heard about Vital Voices? Here's what you should know.
     Recently, a student lead club, Vital Voices, has been made an official club at Hellgate. Their goal is to spread awareness and educate students on sexual misconduct. The group is headed by Brianne Stube, a Junior at Hellgate.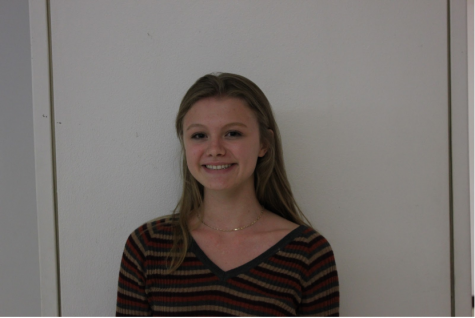 The goals for Vital Voices are to "spread awareness and education about sexual assault around Hellgate and the community" said Stube on Tuesday. "To sum it up, education, advocating, outreach, and support."
     "We want to make it clear to students here what they should do and where they should go if they experience sexual assault." Stube hopes to make Hellgate a safer space for victims of sexual assault and believes that this club could play a big part in that.
     Stube says that she found a lot of inspiration for the club in the current political scene. "The people in power right now aren't exactly positive role models when it comes to sexual misconduct. When the Kavanaugh thing happened a lot of my friends started talking about their stories. Almost every single one of them never had anything done about it.  They didn't feel like they had a voice."
     The club meets on Mondays in Ms. Hixson's room at lunch. All are welcome and appreciated according to Stube. "At our next meeting we're gonna start organizing into groups who do different things and get to work on projects. At meetings we'll split into our groups, discuss, and work on projects. Then every two weeks we have a big group meeting where we shoot ideas and talk about progress. Mr. Miller sits in sometimes."
     At their Monday the 27th meeting, the club made posters to spread awareness on what to do if you are a victim of sexual misconduct, and the creation of a support group. They brainstormed ideas on where to hold meetings for this support group, and what teachers should say if a student comes to them with a sexual misconduct claim.
     If a student comes to a teacher with a sexual misconduct, the teacher should accept it, stay calm, and "not be a jerk." They should inform the student that they are mandatory reporters, and that if the student is in danger, they have to file a report. Another thing teachers should do is help students with the rest of the process. The teacher should help set up a meeting with one of four administrators, Ms. Koppang, Mr. Morris, Mr. Miller, and Ms. Bageant. Students should then fill out an incident report and set up an appointment with a psychologist or a counselor. One thing that may make victims less willing to come forward with their story is that legal action is mandatory according to school policy.
About the Writer
Luke O'Connell, Editor-in-Chief


My name's Luke, I'm editor of the Lance this year, and I'm super excited to be a part of such a great program! This will be my second year in...