Why Are We Still Having the 'Gun Control Debate'?
The United States Federal Government should be taking action NOW!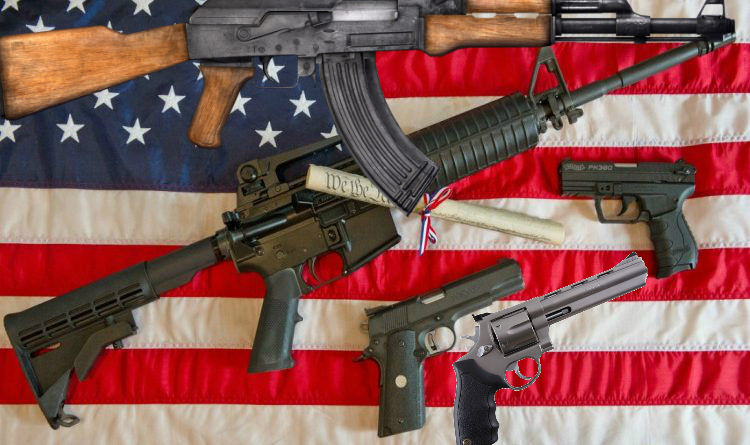 Dylan Yonce, News & Op Ed Editor
November 15, 2018
Let me get one thing straight before I begin… I support the 2nd Amendment.  I don't want the government to take guns away… I don't want my dad to lose the ability to go elk hunting in my home state of Montana… And I most certainly don't think that banning guns is a realistic solution to gun violence.  This is getting out of control.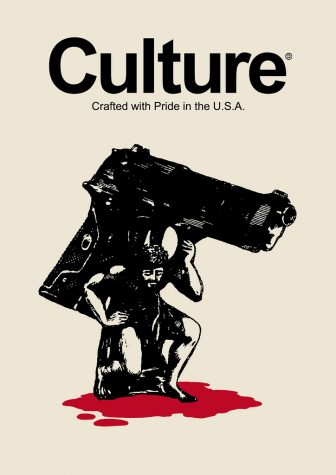 America has fostered a culture based on the encouragement of strength and bravery, which has been unfortunately translated to the normalization of violence and hatred.   The United States is the only developed country in the world where mass shootings are a common occurrence, yet Congress has done nothing to relieve the issue, and Republicans in the Senate and House are manipulating the seriousness of gun control into an undermining of the 2nd Amendment and therefore, the Constitution.
The completely unnecessary deaths of Americans as they attend concerts, go to bars, attend church services, or go to school, are both devastating and preventable.  It is not that difficult to produce legislation that is both protective of the 2nd Amendment and American citizens. There is absolutely no argument against gun control (not to be confused with gun seizure) that is valid.  The Bill of Rights will not be violated by increased background checks, increased research on mental illness and gun violence, investment in "smart gun technology", and a number of other studies and smaller laws that help to educate people about common sense gun use, and the effects of gun violence.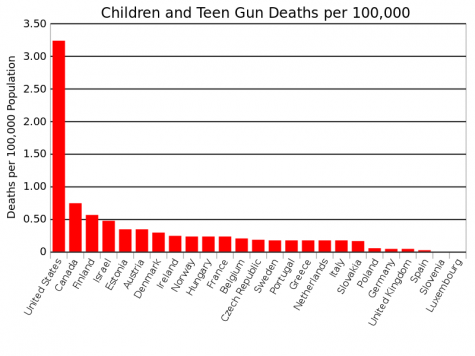 Even NRA supported senators like Marco Rubio have expressed interest in small steps like "red flag laws" (which allows judges to temporarily prevent someone from purchasing or owning a firearm if they are a threat) and raising the age to buy guns (suggested from 18 to 21).  Another step in the right direction would be to limit the political power of the NRA. The NRA spent an estimated $416 million dollars in 2016 and because election results are related to funds, they hold an unimaginable amount of power over Congress. The organization even provides letter grades to politicians running for office.  For example, Jon Tester (D-MT) received a "D-Rating" from the NRA, despite being a strong supporter of the 2nd amendment. Directly from his website, "As a gun owner, [I have] voted against legislation that would violate Montanans' Second Amendment rights and hinder the ability of law-abiding citizens to purchase and own a gun."  Single issue voters, who vote based on the 2nd Amendment, often receive false information, much of which is fed through the NRA.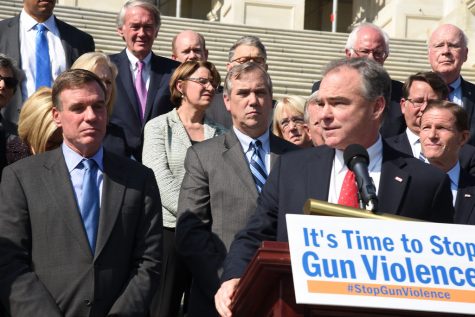 It is the responsibility of the Executive and Congress, state governments, and voters to take action in passing common sense gun control laws that protect the people and the Constitution.  It will take an understanding of the real issue at hand, and trust that lawmakers have the safety of the people in mind, instead of the interest of lobbyists and major campaign donors, as well as bipartisanship in the House and Senate.  If American policymakers and politicians can put aside partisan politics and donors, they can create an America safer for every person that calls this incredible nation home.