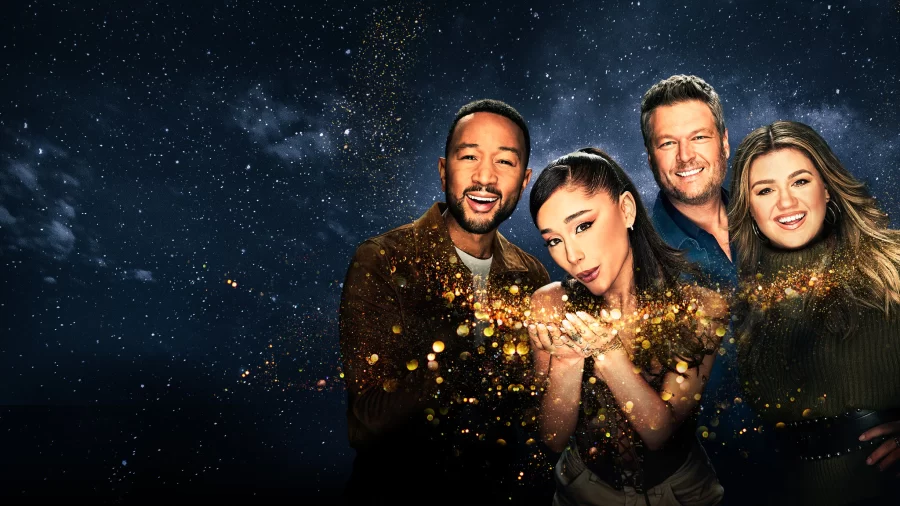 After the first episode of season 21 of The Voice aired with the introduction of Ariana Grande as a coach, rumors have already started flying about Shelton being replaced by a younger, more "relevant" star. 
     The rumors of Shelton leaving The Voice began after Ariana Grande used screenshots of a message conversation she had with Shelton where he used an article about his rumored firing and said, 'Thanks a lot, Ari… Thanks a fu**in lot'.
     In an interview with TODAY from April 2021, Shelton hinted that he could be retiring from The Voice in the near future to try to live a more simple life with his wife Gwen Stefani, whom he married in July 2021.
     Randi Ford, sophomore, said "Blake has been on the show for so long that I think it wouldn't be a surprise if he left." Ford continued, "Because he's been on the show for as long as he has, people would definitely have an issue with it."
     Some people speculate that Shelton could be retiring simply to do what he said and live a more simple life with Stefani. However, others believe that he could be getting fired and replaced by a younger "top ten" artist such as Justin Bieber, Lil Nas X, and Billie Eilish.
     "I definitely don't want him to leave. It'd be really weird with him not there. He's been on The Voice since I was little so I feel like it'd be weird for him not to be there, especially if he's being replaced," said Ford
Another reason that Shelton might leave or get replaced on the show is so that The Voice appeals to younger audiences. After the first episode with Grande this season, viewership has already grown.
     While none of these theories are confirmed yet, it is seemingly becoming more likely that Shelton could be making an exit from the show soon.