Top Albums to Enjoy During Quarantine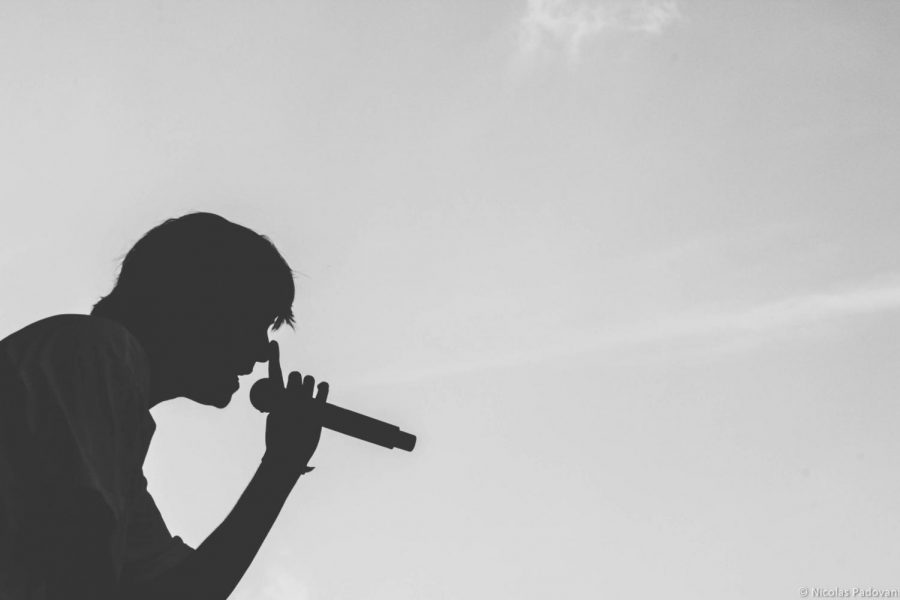 Being stuck inside while trying to avoid a virus is no easy task, and it's not the most fun thing, either. No matter what you do to fill your days inside, there will always be music to fill your ears. Whether you need comfort and consolation, hyping up, or just want to be in your feelings, music will fill your needs. Especially in these hard times, music can be an excellent outlet for whatever you may be feeling. If you are looking for new music or you're simply rediscovering some old stuff, listen to these picks from Liam Queneau and the Lance staff, spanning a variety of genres and sounds.
A link for a Spotify playlist containing all of the music can be found here: https://open.spotify.com/playlist/4iMQBkPLqviRxNNQDg0U3r?si=tHIHknBISoqvnsRwiYxsAw
(Note: The author has a varied taste in music with which not all will agree with, these picks are solely off of what the author thought would be most enjoyable for the average listener of everyday music. Some music also contains explicit lyrics.)
'OK Computer' – Radiohead
     Widely considered one of the better albums of all time, OK Computer is a phenomenal album by British rock band Radiohead. The album is very introspective and melancholy, mixing classic rock sounds with electronic ones. This album has a variety of music types, from crazy rock to slower, sadder tracks. It also contains a lot of radio hits, songs that have been listened to hundreds of millions of times, and likely some songs that you recognize. A lot of the songs are also pretty easy to play on guitar, so if you're looking for new music to cover or play in your free time, you may find a lot of good songs in here. There are also two versions of this album, one from 1997, and the other from 2017. The 2017 version ('OK Computer OKNOTOK 1997 2017') includes completely remastered music and almost twice as many tracks.
FAVORITES:
"Paranoid Android"
"Exit Music (For a Film)"
"Karma Police"
"No Surprises"
'Revenge of the Dreamers 3' – Dreamville
     Dreamville, a label/group of artists started by J. Cole, released this album last July, after recording the entirety of the music over the course of 10 days in January of 2019. The album is marketed as a compilation album, so expect a wide variety of songs from rap and hip-hop, to R&B and soul. The majority of the album is going to fall into the rap genre, though the couple R&B songs that are found in the album are really good. You'll also find a variety of tempos and feelings throughout the album, given that it is a compilation album, so expect to go from hype to sad within the span of a few songs.
FAVORITES:
"Down Bad"
"Costa Rica"
"MIDDLE CHILD"
"Sacrifices"
'WHEN WE ALL FALL ASLEEP, WHERE DO WE GO?' – Billie Eilish
     The first album from the massively popular Billie Eilish debuted at the number one spot in almost every chart it was featured on. Though the album opens up with one of the most successful songs of 2019, "bad guy," the rest of the music is dark, sad, and introspective. There are still bangers in here, such as "all the good girls go to hell," and "bury a friend." Eilish, popular for her whispered verses and electro-pop style, does phenomenally on the vocal side of her tracks, but what really brings the heat is her brother Finneas O'Connell's production, as he made the music for the entire album. All of the songs featured on the LP were recorded in O'Connell's bedroom home studio, making the quality of music even more impressive. If you needed any more convincing, Billie Eilish won four awards at the 62nd Grammy Awards: Best New Artist, Record of the Year, Song of the Year, and Album of the Year. 
FAVORITES:
"bad guy"
"xanny"
"bury a friend"
"listen before i go"
'This Unruly Mess I've Made' – Macklemore & Ryan Lewis
     Macklemore and Ryan Lewis's second album, 'This Unruly Mess I've Made,' was not a very popular album when it was released, as many thought the release did not live up to their previous album, 'The Heist.' I, however, think much the opposite. I think that TUMIM is the duo's best album, and not many people gave it the chance that it deserved. The music addresses a multitude of topics, both dark and lighthearted. Macklemore references drug abuse and White privilege, while also making time to address his newborn daughter and his struggles with fame. The album is a good listen, as its many themes and tempos will keep you interested no matter where you are in the music.
FAVORITES:
'Brad Pitt's Cousin (feat. Xperience)'
'Need To Know (feat. Chance The Rapper)'
'Dance Off (feat. Idris Elba & Anderson .Paak)'
'Bolo Tie (feat. YG)'
'Mettavolution' – Rodrigo Y Gabriela
     If rap, hip-hop, or pop doesn't strike your fancy, and you prefer more rock or instrumental music, Rodrigo y Gabriela's 'Mettavolution' is the album for you. A mix between rock, acoustic guitar, and latin music, their pumping melodies and soulful music will entrance you. Though they've been making music for over 20 years, the duo only just won their first Grammy award with 'Mettavolution.' One sidenote: practically every sound heard in this music was made from their guitars; they create their rhythms by slapping and banging their instruments. Though the album has only seven songs, it is 41 minutes long, made so by the final track, "Echoes," a cover of the Pink Floyd song by the same name. If you are unsure about how interesting their music sounds, just listen to the first song on the album, "Mettavolution," and then you can make a decision. 
FAVORITES:
"Mettavolution"
"Terracentric"
"Cumbé"
"Echoes"
'IGOR' – Tyler, The Creator
     Tyler, The Creator's latest album, 'IGOR,' released last May, is nothing like anything you've heard before. The entire album just has a different feel to it than any other music, and perfectly showcases Tyler, The Creator's prowess as a producer and as a musician overall. From the first fifteen seconds of ear-filling fuzz to the last thirty seconds of Tyler losing his mind on the microphone, the album will have you enraptured in it's lo-fi sound and music full of feeling and emotion. Though the release is labelled as rap, nothing about this album sounds like any other rap. Throughout the music is a story of love, heartbreak, and acceptance, and the story unfolds through Tyler's lyrics throughout the album, adding intense emotion to the music. This was easily one of the best albums of 2019, and I highly recommend giving this one a listen. If you do decide to listen, take some of Tyler, The Creator's very own advice: "…The first listen works best all the way through, no skips… No distractions… Attention towards the sounds where you can form your own opinions and feelings towards the album."
FAVORITES:
'I THINK'
'NEW MAGIC WAND'
'WHAT'S GOOD'
'GONE GONE/THANK YOU'
'Saturation III' – Brockhampton (Stylized in all caps, along with the album and songs mentioned)
     The third chapter of boy band Brockhampton's Saturation trilogy, this crazy and eclectic album is a wild listen. 'Saturation III' starts off with a banger of a track, "Boogie," setting the mood for the rest of the music. Don't let the initial weirdness of the music throw you off, the more you envelope yourself with the emotion that Brockhampton exudes, the more you will start to notice their more sensitive moments, exposing lyrics, and the all around meaningful music that they create. As the album progresses, the music becomes more emotional and raw, and eventually closes out with the only song that sounds like it was made by an actual boy band, "Team," filled with memorable guitar riffs and a catchy hook, then changing midway through to sound like another variation of what would be a classic boy band song. Listen if you're looking to cheer up while stuck inside.
FAVORITES:
"Johnny"
'Stupid"
"Bleach"
"Rental"
'My Beautiful Dark Twisted Fantasy' – Kanye West
     Arguably Kanye West's best album, 'My Beautiful Dark Twisted Fantasy' is that of a man consumed by sadness and his own ego. After releasing an album already full of sadness and auto-tune, 808's and Heartbreak, West came back for MBDTF to make the best hip hop album of the 2010s. Full of emotion and great tracks throughout, there are a few songs that really are the epitome of West's musical career. One such example is Runaway, easily Kanye's best track. Starting off with one lone piano note, then slowly evolving before finally culminating in an explosion of sound, this is truly a masterpiece of a song, clocking in at nine minutes. Perhaps the best and most beautiful moment of the entire album occurs on this song, when West takes the last half of the song to brood into the mic, fully auto-tuned and distorted beyond comprehension. 'My Beautiful Dark Twisted Fantasy' is just as it says it is, very beautiful, while still keeping the emotion and darkness that Kanye West obviously feels. 
FAVORITES:
"POWER"
"All Of The Lights"
"Runaway" 
"Lost In The World"
What is the Lance Listening to?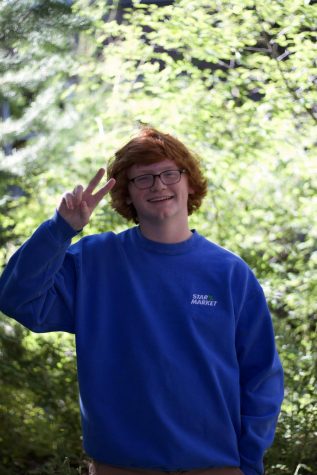 Luke O'Connell: 
'Fetch The Bolt Cutters' – Fiona Apple (Album)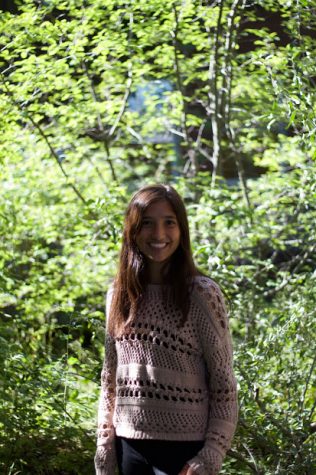 Ali Caudle:
'Kelsea' – Kelsea Ballerini (Album)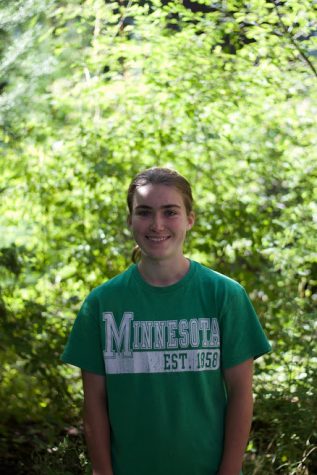 Josey MacDonald:
"Cough Syrup" – Young The Giant (song)
Forever – Lewis Capaldi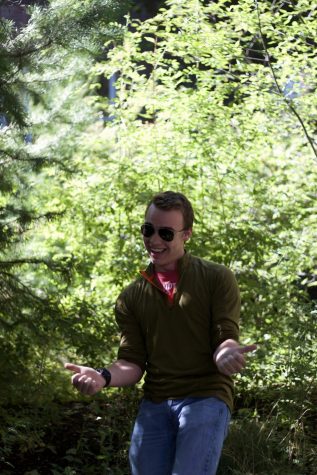 Solomon Kenworthy:
'Moana (Original Motion Picture Soundtrack)'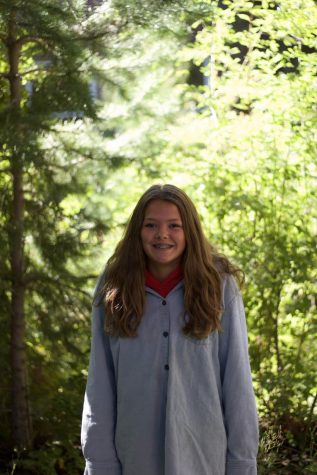 Audrey Warren:
Bob Marley 
Jack Johnson
About the Writer
Liam Queneau, Reporter
My name's Liam, and I'm the photographer for the Hellgate Lance! I am a member of the Cross Country team, as well as the Hellgate Orchestra. I enjoy making...